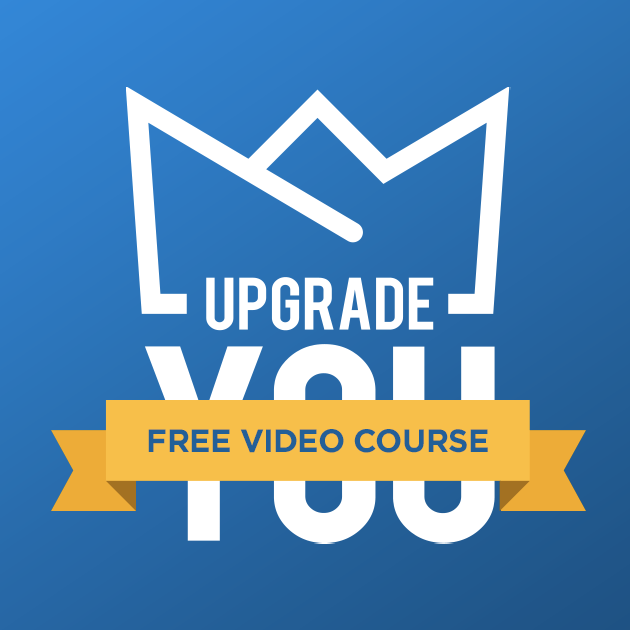 Hi there,
This was a FREE video program that i shared with our audience by email and in articles.
Upgrade YOU was such a hit that we wanted to find a way to bring it together so that someone else like you could easily go back in time and do it too.
The best way we could think to do this is to link all of the articles here so you can easily and quick move your way through this transformational program.
This way you will get the entire experience of Upgrade YOU:
You'll see what I wrote about why this topic matters (3-4 articles for each of the 9 videos)
You can watch the video and hear me talk about these topics in quite some detail (9 videos)
You'll have a practice in each of these 9 videos that you can do with me too
I'm sharing this with you because Upgrades have been of limitless value to me, and my clients.
And I know if you follow what we do together in this FREE program it can be of limitless value to you too:
Upgrade YOU 1.2. The dirty secret to setting MASSIVE goals, even if you don't know what you want!
Upgrade YOU 1.3. What's more important than why and what goals?
Upgrade YOU 2.1. The first rule of mind control for doing what you want
Upgrade YOU 2.2. Using Performance Tools for changing your mind
Upgrade YOU 2.3. The problem with getting out of your comfort zone is…
Upgrade YOU 3.3. Stop holding yourself back avoiding taking actions, without hours of yelling at yourself!
Upgrade YOU 3.3. 74 times a day we do this, and it massively holds you back