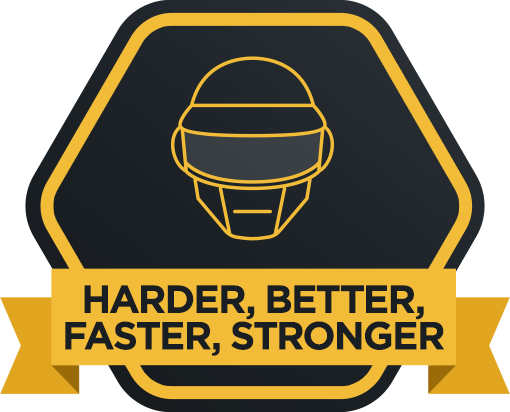 Raps Kanye in his track, Stronger.
Sampling Daft Punk's, Harder, Better, Faster, Stronger.
In my ears they're both preaching personal development.
A craft that is easily confused with a motivational speech.
Cool sounding TED talk.
Podcast. Inspirational tweet.
Is REALLY about getting harder, better, faster, stronger.
Isn't This What We Want?
How many of us strive to be—
Softer.
Worse.
Slower.
Weaker?
How many of us pick up a self-help book for fun?
Watch an inspirational video or podcast coz we can't think of anything better to do?
We do it because we're looking for more in our lives.
Yet, how do we?
Get beyond the noise and actually get harder, better, faster, stronger?