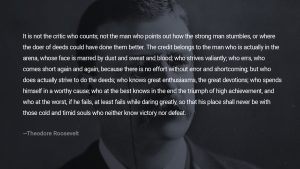 Most often in life you're told what you can't do.
In fact, one might say that most of your life is this way.
From the day they're born to the day they die most people live by other people's rules.
Living within the limits of what the world thinks is possible, you never learn what is TRULY possible for you.
Let alone when you're the one limiting yourself.
Limited brain
In fields of excellence you come across the notion of limiting beliefs.
These are beliefs that limit and hold you back.
Unfortunately, what's most missed on this topic is that it's never just beliefs limiting you.
You are limited by the ENTIRE brain.
It is a limited machine.
Mostly operating to keep you safe, it's mostly commanding what you can't do, mostly governing what is possible for you.
But that limited brain only knows the limits of its cognition, rather than the limits of what is truly possible.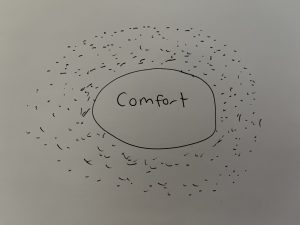 Are there things that you want to do but you fail to get yourself doing them?
Perhaps they are old habits you're "trying" to change?
Or you have actions you've decided to take, yet you fail to get yourself consistently taking them?
Maybe you give it your best shot for a while and then it's hard to keep it up?
Perhaps you find yourself resisting these actions?
Or even avoiding them altogether?
What to do?
This is the topic I was writing about here on MORFOCUS.
See, the bigger challenge for me and most my clients is different to this thing we typically call focus.
It's beyond the obvious things such as prioritizing, organizing, shutting off distractions, etc.
Because it comes back to the emotional thing—
Discomfort.
Sometimes just thinking about your goals can feel uncomfortable.
Taking your best actions can be uncomfortable.
Even when you "want" to do them or have "decided" they matter it can still be hard to get yourself focused on what is uncomfortable to do.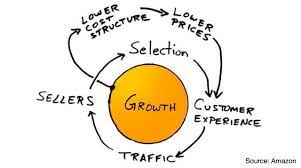 What would you say is the hardest part to achieving what you TRULY want?
Often people tell me it is knowing what you want.
For sure this can be hard.
In fact, it was so hard for me that this question hijacked my life 22 years ago, and led me to build The System for achieving what you truly want, even if you don't know what this is.
So, certainly, I agree this can be hard.
But I'd suggest that what comes with it is much, much harder—
Knowing how you ACTUALLY achieve it, as quickly as possible.
How, REALLY, how?
For ACTUALLY achieving, this is the ONLY question that counts, isn't it?
Certainly there are lots of people who are interested in these topics in theory.
But if you're serious about actually achieving what you truly want, being certain on how is ALL that counts.
How certain would you say you are?
Do you know exactly how you achieve?
Meaning, you know with CERTAINTY the actions that drive the success you want?
Or is it less clear for you?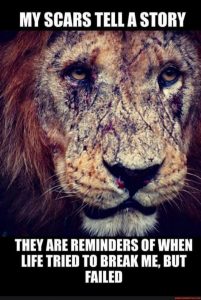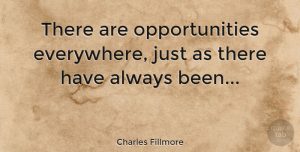 You see so much opportunity left on the table.
Last week I spoke to a leader of a tech company.
Her industry is on fire.
Growing faster than ever.
It's her time to seize this opportunity.
Yet she's holding herself back from going for it.
It was clear why.
She's afraid
Afraid of getting it wrong.
Scared that if she pushes for what she wants she'll be perceived as "too ambitious."
Hahahahahaha.
Can you believe that?
I literally laughed out loud when she said it.
"Too ambitious?"
These are the sorts of fears you can have these days.
It's such a beta time.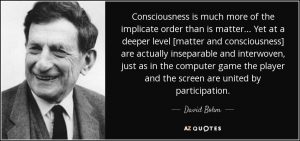 Are you limiting yourself?
Placing limits on what you perceive is possible, do you limit what is possible for you?
Keep in mind—
Our most advanced scientists never even know the limits of what is possible.
In fact, they never even know what makes up your reality.
Brain blown
It's brain blowing when you go deep into neuroscience.
You learn how little we know about the brain.
Quantum physics is the same.
Scientists observe things that make zero sense to your logical brain.
Lacking any way of knowing what is truth our best scientists are STUCK not knowing.
Yet the rest of us are taught a simpler, more black and white view.
This is the case with consciousness.
You are taught to "know" that you are conscious.
And given a certain understanding of what this is.
While top scientists who deeply research these topics have zero clue what this is.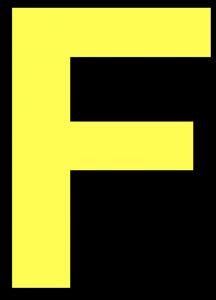 There are signs on my walls and desk.
Most of them are now covert.
Hieroglyphs.
A hidden language to anyone who doesn't know the signs.
And then there are far more overt signs.
Ones that you can never avoid reading.
8 page banner
Each page is just one letter.
Helvetica, 600 font, yellow bold with black highlighting like the "F" you see on this page.
They are taped together all Gucci-like around the base of my desk—
M
O
R
F
O
C
U
S
Yes, without "E," for efficiency.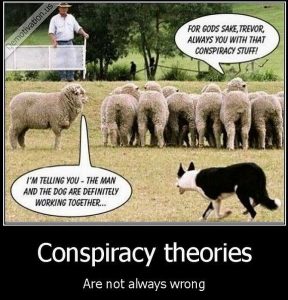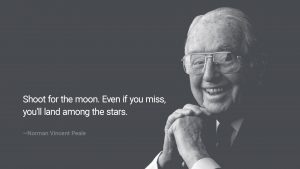 Do you know that Mars is only 9 months away?
That's how little space there is between here and there.
Learning this blew my mind on the whole space travel thing.
It seems foolish now, but before my brain had thought of distant space travel like cryo chambers, light-years of sleep, robot pilots, and so on.
But only 9 months at regular human speed?
What's the big deal?
Duh
Obviously, the whole thing is a big deal.
Just escaping gravity of this planet is a BIG deal.
In every way, every thing about colonizing Mars is a "difficult problem," as Elon Musk might say.
Yet, still, listen to Musk talk about it, even just a few clips on this page, and it seems no big deal.
Watching Elon you can be convinced that so long as he keeps working at it he'll reach Mars.
Whether it happens soon enough is the real question?
That's why you see them building rockets around the clock.
Musk knows he now has this solved so they're iterating as quickly as possible.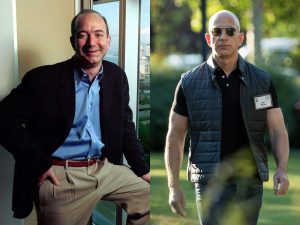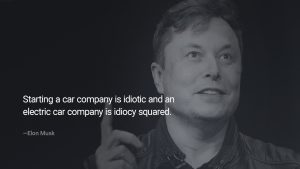 We all limit ourselves.
Cap our potential.
It's safe.
Comfortable.
We all get that with little risk there is little reward.
Yet, still, we often take too little risk to achieve what you TRULY want.
I used to be this way.
It's one thing training this program on Elon Musk and Jeff Bezos did for me.
It helped me put all my cards on the table.
To risk it ALL, rather than looking back having not.
You must be measured in your risk taking, of course.
But also you must stop your dreams being murdered by your false perception of risk.
And here's the thing.
Just one small change in how you perceive risk can make ALL the difference.
e.g. Is it more risky to build rockets that blow up?
Or to remain a single-planet species waiting for an eventual extinction-level event?
Hmm.
Here's 28 quotes from Principle 6. Take [Unreasonable] Risk from this trillion dollar program on rocketing to the top like Musk and Bezos.
1. "If you want to have more invention, you need to do more experiments, per week, per month, per year, per decade. It's that simple. You cannot invent without experimenting. And here's the other thing about experiments. Lots of them fail. If you know it's going to work in advance, it is not an experiment. " — Jeff Bezos
2. "Starting a car company is idiotic and an electric car company is idiocy squared." — Elon Musk
3. "I had one of the most difficult choices I have ever faced in life was in 2008. And I think I had maybe $30 or $40 million left in 2008, I had two choices. I could put it all into one company and then the other company would definitely die or split it between the two companies. But if I split it up between two companies, they both might die." — Elon Musk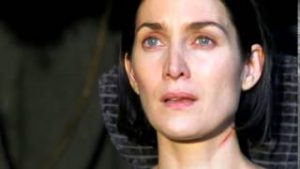 Close friends had Wu-Tang Clan perform at their wedding.
50 Cent and Busta Rhymes too.
Hahahahaha, ridiculous.
You can't make this stuff up.
They crushed it and then we had a magical time hanging out all night in the suite.
"Above the clouds"
You might know Wu-Tang has a track called "Above the Clouds."
I'll always remember the energy of Inspectah Deck standing next to me pumping the opening verse—
I-Self-Lord-And-Master shall bring disaster to evil factors
Demonic chapters shall be captured by Kings
Through the storms of days after
Unto the Earth from the Sun through triple darkness to blast ya
With a force that can't be compared
To any firepower, for it's mind power shared. 
Long ago I stopped watching porn.
Let's just be honest with ourselves that we are biological creatures with certain needs.
The sexual urge is EXTREMELY strong in us.
It's our second most hardwired biological need.
There's lots of ways to exercise this biological drive to replicate of which our world wide web of porn can satisfy every need.
But the reason I chose to eradicate porn from my sexual adventures was because of what I know it stands for.
Human trafficking
Buying iPhone you must accept that your device was perhaps at least partially made by a child slave.
Yes, I know us good people of the world want to avoid reminding ourselves of this fact.
But I'd suggest it's at least important to be honest with yourself about these things.
Those fancy shoes that came from an animal being murdered.
The meal you ate of some poor cow's baby.
These are the less desirable aspects of a biological being that is forced to eat and consume in our modern world.
Yet, still, you get to choose.
And I chose to eradicate porn because we ALL know what situations those men and especially women are forced into.
Even if they aren't victims of abuse, drug addicts, sex slaves, or trafficked I still choose to avoid perpetuating what I perceive is their sick game.
A client joked that the definition of insanity is repeating that quote falsely attributed to Einstein expecting to get a laugh.
Hahahaha.
That's the quote, isn't it?
Doing the same thing over and over again expecting a different result.
If that's insanity, welcome to the mad house.
Mad house
I struggle to talk about the state of the world.
It's like we've been locked in our homes for years and now we're in another war, and most people seem to talk about it like this is "normal."
Constantly in wars, conflict, tyranny, famine, poverty, scarcity, inequality, violence, bouncing from one crisis to another?
Is this how it's meant to be?
Some people suggest that it is.
Our social programming is that over time we expect the world to get better, more sane, more equal, more free, more rich, more happy, etc.
The fact that we're constantly in crisis is brushed off as the trials and tribulations of an evolving species.
But perhaps the definition of insanity is failing to see that our world is EXACTLY how it's engineered to be.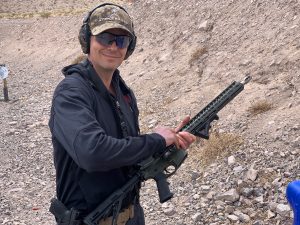 I'm wary of writing this.
There's nothing I despise more than violence and I seek to be a pacifist.
But I keep getting asked about guns and I feel it's important to share some of my perspective.
Yes, it is a more lawless time and you might feel you want to protect yourself and your family better.
Sadly, I know many people in California who I was once afraid to even tell that I shoot, who now feel unsafe and are arming themselves.
It is absolutely true that a firearm can be an excellent way to protect you and your family.
But there's a few things I always point out to people that I feel is important to share.
I'm NO expert
All I know about firearms I've learned from years of training with Navy SEALs, as I wrote about here.
Back when I first started shooting I had no idea what I was getting into.
Like perhaps many people I thought of rigidly standing on a line, looking down the sights and trying your best to accurately put a hole in a paper target.
This is of course a crucial part of training to shoot safely and accurately.
But it's the least relevant part of protecting yourself and your family with a firearm.
It's like standing rigidly at the free throw line in basketball sinking hoops.
The real craft of basketball is everything that you do on the court, and the same is true with gunfighting.
Putin has power.
He doesn't care what the world thinks of him.
Or some toothless sanctions.
He's consolidated the power he needs to drive the agenda he wants.
It's painfully sad to me that his agenda includes murdering innocent people who just want to live their lives.
But this is how the world has ALWAYS been.
Power, struggle
"Power TO the people" would be wonderful.
But we live in a world of power OVER the people.
Every second of human history you read about suggests it has ALWAYS been this way.
The many have always been controlled by a powerful few.
Struggling just to survive countless people have been murdered by the next conqueror.
Whether you agree with the lockdowns or not, they are the most overt demonstration of ABSOLUTE power the world has recently seen.
The power was so absolute that most people are convinced it was in our best interest.
It might have been?
Yet one must keep in mind that the doors of power swing both ways.
And perhaps we are yet to see the impact of the greatest theft of personal power modern "democracy" has seen?