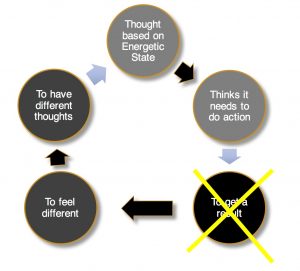 When I'm doing what I want, then I'll feel amazing.
I didn't tell myself that.
If you had asked me all those years ago when I was just so desperately scrambling to escape my life and be living the life I truly wanted…
I would have said I was happy.
Running like mad to figure it out, sedating myself with escapes, thinking that was "happy."
Knowing, not just believing, but knowing, with certainty…
When you're doing what you want, then you'll feel how you want to feel.
The biggest human lie
It's the lie your brain is constantly telling you.
The lie our consumer economy is selling you.
The lie our society spoon feeds you from cradle to grave.
The lie that nearly everyone will live and die by.
The lie that keeps nearly every human on the planet at some low level of what you might call happy.
The lie that—
Something in your life needs to change is how to feel happy.