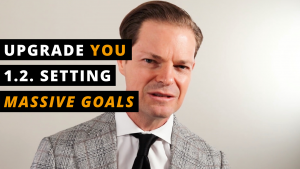 Not having goals is the worst case.
You have nothing to aim for.
No clarity on what you're doing.
Just floating along seeing how it all works out likely works fine like a leisurely cruise down the river.
Worst case, it leads you to a waterfall.
Best case something good happens for you.
Not because you made it happen, just because it happened.
No pro lives this way.
Consider Mikaela Shiffrin
Two-time Olympic gold medalist.
Three-time Overall World Cup champion.
Four-time reigning world champion in slalom.
The youngest slalom champion in Olympic history.
Do you think she has goals?
Damn right she does.
And in breaking the 33-year old record for the winningest slalom skier, she completed one run of the course in 58.78 seconds.
Just 0.13 seconds ahead of her rival.
Meaning, to beat Mikaela, you must be racing against the clock to within a fraction of a second.