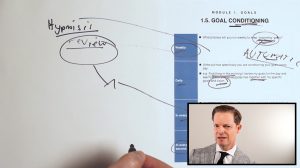 Meaning, I'm just repeating what I wrote in the last letter to you.
Just conditioning.
Repeating.
The same message.
For you repeating the same process for conditioning your goals.
Of course I'm playing around a bit here.
But I'm also being literal.
As we go into in this short video for conditioning your goals.
This is the most important step.
Knowing the why of your goals deeply matters to starting and finishing, as we covered here. 
And of course so too does knowing what your goals are.
But it is this repetition.
Conditioning your goals over and over again.
That makes the hugest difference between thinking you have goals.
And literally living them.
Here's the video again for conditioning your conditioning your goals 🙂