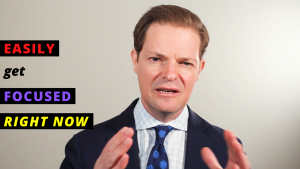 A few weeks ago I decided to stop focusing on the virus and the choices we've made around it.
I'd said enough, and needed to eat more of my own cooking.
"Focus on what you can control," I told the camera here.
But in my own mind I was still afraid.
Our species under attack
We all have our own interpretation of this situation that breeds many fears.
Is the virus the greater threat or our response to it?
However you see it, this virus has exposed our fragility.
With all of our advances in healthcare, we're wildly unprepared.
Just one mutation away.
Completely vulnerable to any biological threat anywhere in the world.
And our world government responses have reinforced the same.