You hear a lot about the importance of daily routines, but how many of us actually use them?
I know many professionals trying to compete at the top of their game, and honestly, many teachers who promote the importance of daily routines, who fail to use them. That's because, as I did for years, we often look at routines completely wrong.
In the same way that many people see exercise as hard and grueling and something to be avoided, we often think of building winning routines as requiring a lot of "hard work." In fact, the opposite is true.
Top daily routines aren't about grinding it out against a stop watch, squeezing every ounce of productivity from your day, but getting yourself focused and in the right state of mind to get done those things that truly matter to you.
Like the rituals a top athlete follows ahead of a competition, daily routines are the key to top performance, but they're also about something far more important—feeling happier and more energized every day.
None of us want to be lazing around in bed tired hitting snooze, do we? Of course not. We all love the idea of bouncing out of bed excited to dive into our day, right?
Similarly, none of us want to be sitting at our desk stressed, worried, whining about all the things we "have to" get done. We want to be clear on what matters, focused on doing it, and feel great looking back at the end of the day having gotten it done.
In this guide I'm sharing with you my ultimate daily routines, a system for your day, broken down into three phases:
Pre-Productive Phase

Productive Phase

Post-Productive Phase
Pre-Productive Phase: Prepare For Success
Think of your pre-productive phase as everything you do from the moment you wake until your work day begins. Like a top athlete, these are your pre-game rituals that set you up to deliver your top performance.
We all know how a good morning can set the tone for the rest of our day, and how a bad morning can put us in a funk, and the key to a successful pre-productive phase is to get your body and mind primed and focused for the day.
Here, and in the next two sections of this guide, I'm sharing with you five of my favorite daily routines that I and some of my clients use. I suggest that you play around with these ideas, along with others that work best for you, in designing your own winning routines.
1. Wake Up Right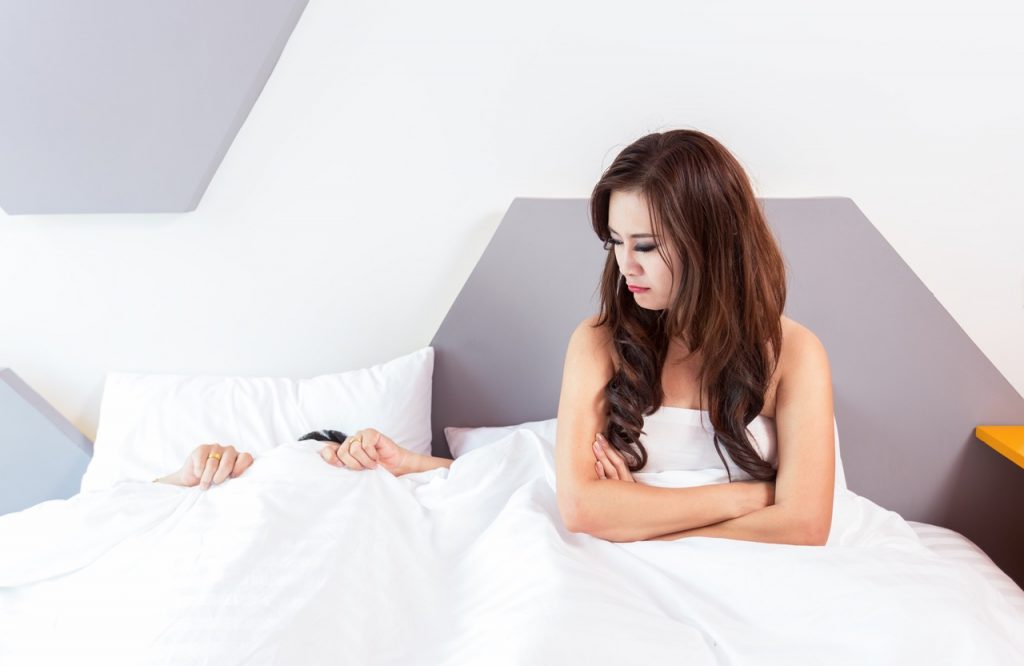 There are thousands of products for helping people wake up. Weird alarm clocks that make you solve math problems, apps that time your alarm to your natural sleep cycles, etc. etc.
It all seems very serious and sophisticated yet the absolute best approach to bouncing out of bed is much simpler and lower tech:
As soon as it's time to get up, swing your feet out of bed and stand up!
Fact is, it is this easy, and simply through repetition this will become normal to you. That's because it overcomes the real hidden problem that has us laying around in bed—the indecision and self-talk that holds us back in many parts of our day.
That whining about being tired and not wanting to get up is easily silenced by simply doing it. And when you wake up with this type of focus and resolve, you send a clear signal to your brain that you are taking charge of your day.
2. A Meal Plan To Fuel Success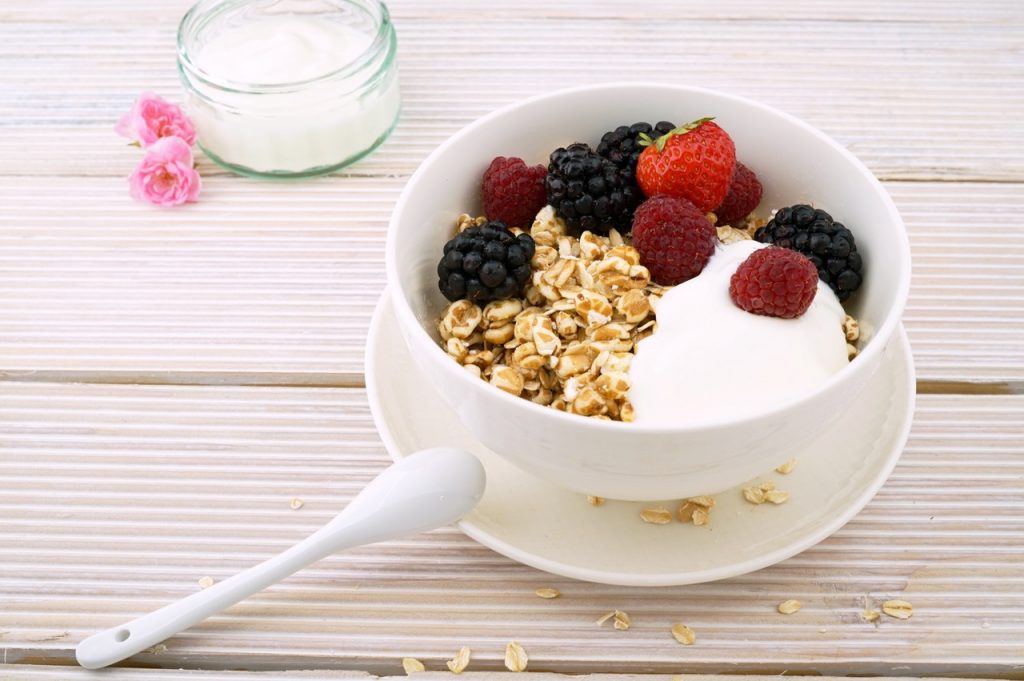 How we fuel our bodies is the most important aspect to mental and physical health and vitality, and I encourage you to get systematic about how what you eat affects your day.
I don't believe most the dietitians nor the millions of diet books, and I'm not going to pitch you some miracle cure-all diet. The fact is, every one of us and every top performer fuels themselves differently (some don't even eat breakfast), and I simply suggest that you experiment to find what food and supplements best fuel your day.
Understand food as fuel, and get clear on what your vehicle needs.
I'm not suggesting that you weigh your portions and count calories like a top bodybuilder would do, but you might choose to keep a journal of what you consume and how it affects your energy and focus, to keep identifying what food helps you feel and perform best.
We all know that eating a heavy lunch will suck the energy out of your afternoon. How do your other choices affect you? How does varying what you eat and when you eat it affect how you feel and perform? What roles do caffeine, alcohol, and other pacifiers play? (Hint: play around with breaking these types of dependencies)
3. Visualize Your Day For How You Want It To Be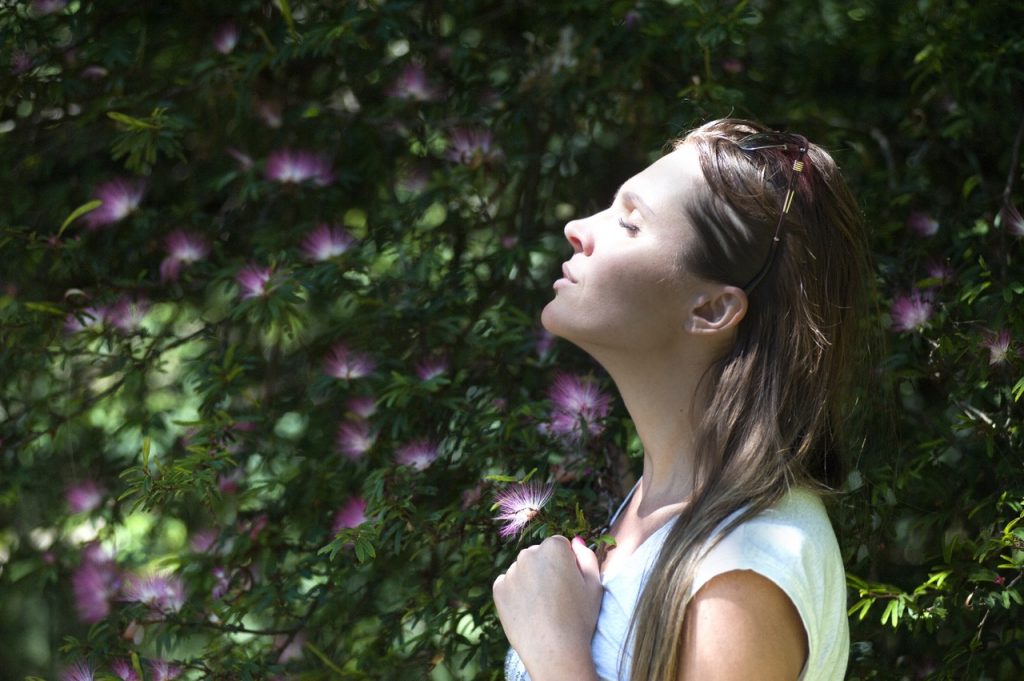 Think back to a day when you woke up like a kid on Christmas ecstatically excited for your day, and notice that this positive anticipation is what makes for our greatest days.
Similarly, think about a time in your life when you were focused on delivering your best performance, and notice that came through preparation and rehearsal, imagining you showing up and delivering your best.
When we go to bed at night excited for what we're doing tomorrow, seeing ourselves powering through our days, we're likely to wake up that way. Yet, no matter how you wake up, in the morning, you want to start positively visualizing your day.
Many of us get off to a terrible start by waking up and inviting our minds (and devices) to feed us every bit of worry, fear, stress, and anxiety we might face today, when instead, as soon as you wake up, you want to see your day playing out exactly as you would love.  
Even if you hate your job. Even if you have to go to jury duty. Even if you have to fire someone. All you can ever experience is this one day, so why not look forward and imagine it for the best it can be?  
See yourself bouncing into your day. Imagine things going even more amazing than you could hope for. And keep watching that mental movie all the way through to getting back in bed tonight looking back on having had a tremendous day.
4. Review Your Goals For The Day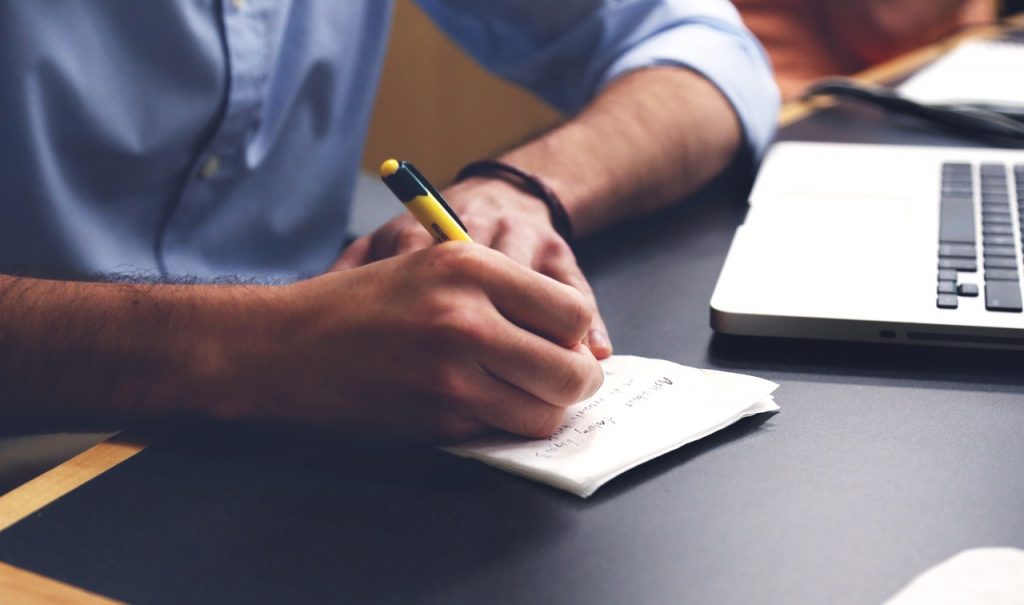 Once you've been playing around with the mental movie of your day, and feel excited about your day ahead, you want to get specific on your goals for the day.
How you do this varies greatly depending on your type of day. Some of my clients who have full calendars all day every day select their most important tasks and spend a few minutes noting how they will get the results they want.
Others who are more project-based, such as I am on days I write, are often best served in clearly defining blocks of productivity and specific goals for each task during the day. Just taking 5 minutes to write down your baseline and stretch goals can transform your productivity.
Too often our days get hijacked by the many less important tasks and people that interrupt our flow, and being clear on your daily goals helps you stay focused on what matters.
This can be difficult, which is why you're starting here, in the pre-productive phase, getting absolutely clear on the goals that matter today.
5. Prepare For Action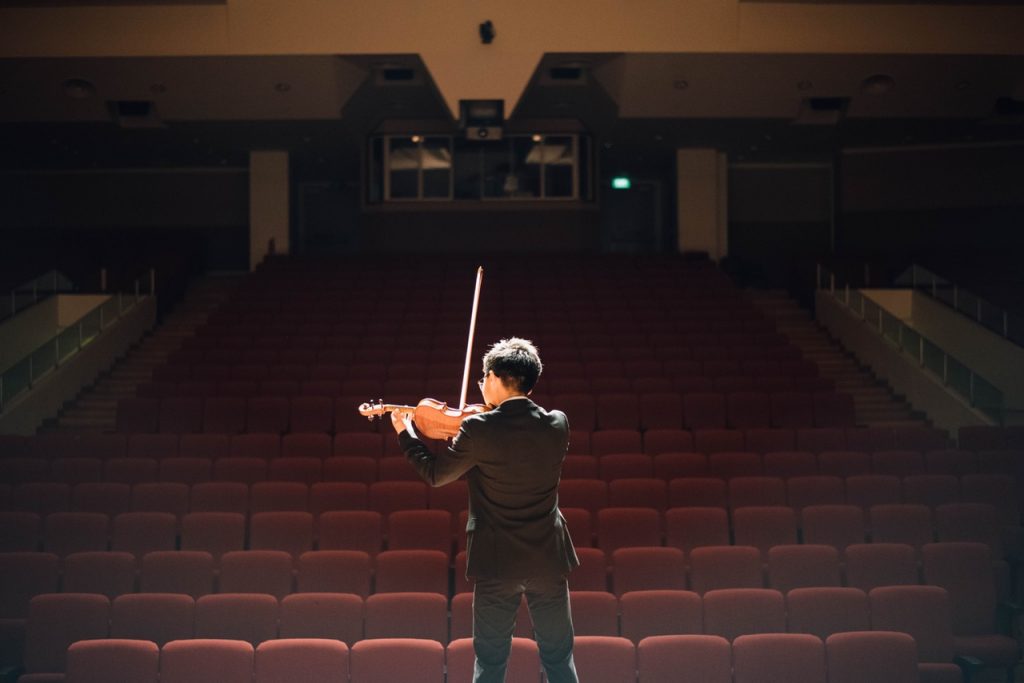 You're awake. You're fueled. You've visualized your day. You've got clear goals.
Now you just have to get moving.
Are you going to sit down at your desk (or otherwise) and mess around in your inbox for 15 minutes? No, you're going to dive into your day, getting done the things that matter to you.
You're going to eat your first frog, and start crushing your day. You're going to get so focused on that first task that you might even finish it early and get ahead on your next one.
Right now is your last chance to remove any other distraction that will get in the way of you and your greatest day!
Productive Phase: How To Win
Now you're ready to roll. Depending on your setup it might take you minutes or hours to reach this point, but now it's game time, and you're ready to play.
Like a sprinter on the line at the firing of the gun, or a Wall Street trader waiting for the opening bell, your preparation has you all set to go, and now what matter is that you can deliver top performance.
I have many many tools for reaching peak performance and peak happiness states during your day. Here are five to play with:
1. Get In The Flow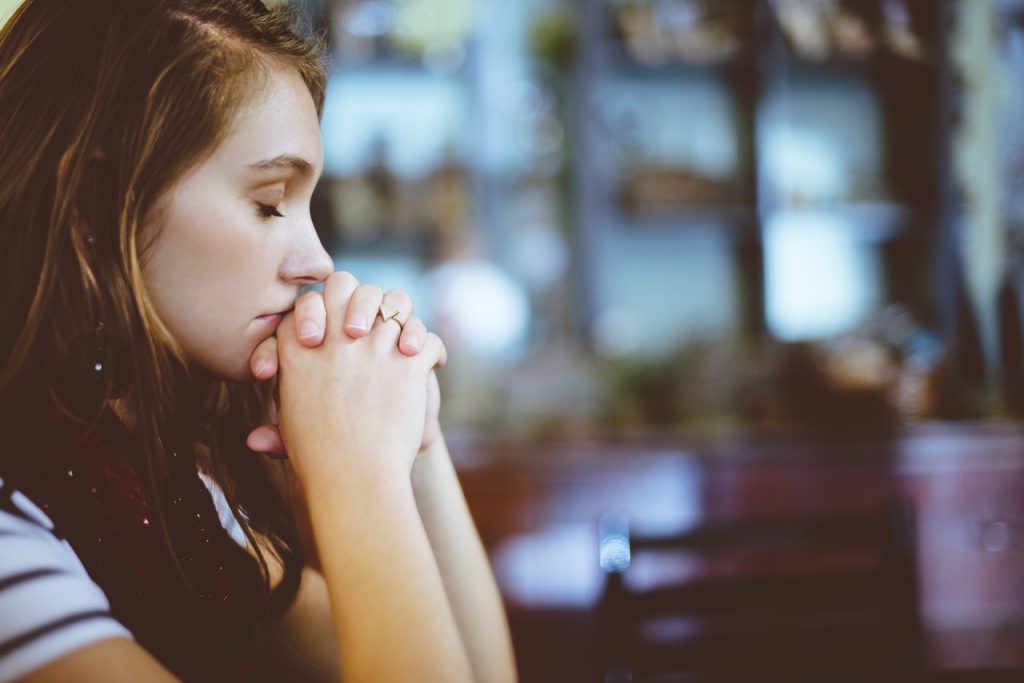 We all know what it feels like to be in the flow.
Like an athlete in the zone, when all the noise around us has quieted, and we're just right here in this moment absorbed in what we're doing, this flow state is considered to be the peak human experience!  
The opposite of flow is resistance. It's like that time you spend thinking about going for a run, or the first 10 minutes of the run where you're noticing your legs feeling sore or are otherwise thinking of quitting, before you reach that point where you're just in your zone.
Of course top athletes must have rituals for getting into a flow state quickly, and to reach our own peak performance and happiness, each of us wants these rituals too.
Over many years I developed my own system for entering a flow state on demand. If you want an expanded version, read my article on anxiety, but the condensed version is this:
1. Stop thinking about everything besides the task at hand.

2. Visualize it going perfectly.

3. Feel what it's like to be crushing it.

4. Absorb yourself fully in the task
2. Focus on One Thing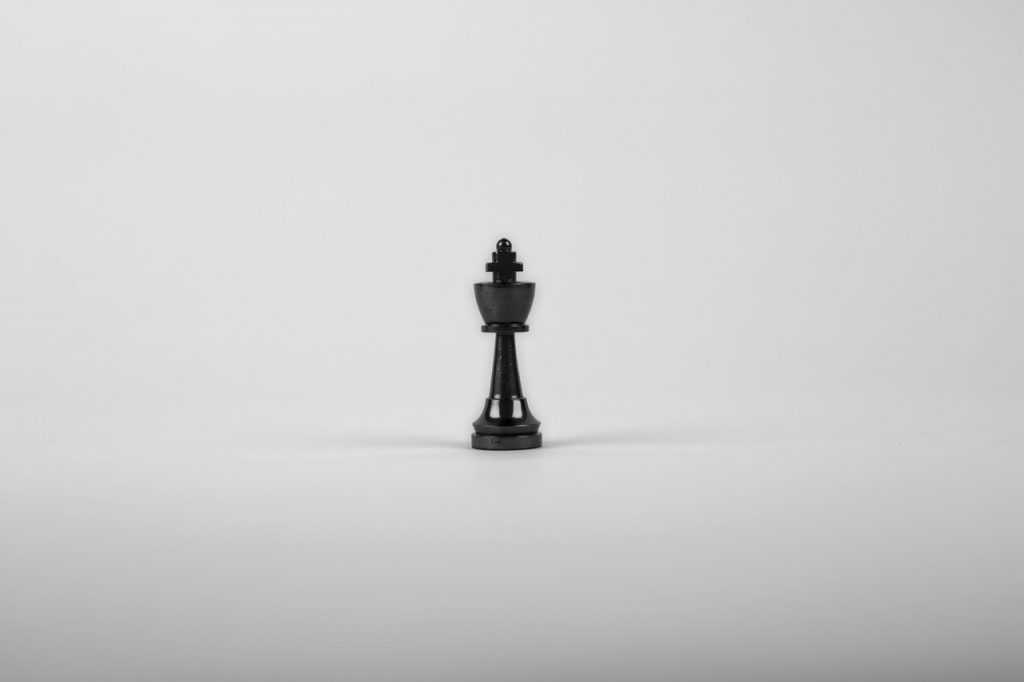 No matter how much you have to get done today, at any point in time you can only be focused on getting done one thing.
A running back isn't thinking about the ball he will catch an hour from now but is exclusively focused on the one that is spiralling towards him, and you want to be the same way.
Forget about what you have to get done next, and simply absorb yourself in the flow of this one activity. Then as you finish tasks, keep asking yourself: "Okay, what is the one thing I am getting done next?"
Let nothing else but that thought enter your mind. Giving your top priority such dedicated focus will maintain your flow state, and keep you operating at your highest level.
What's interesting about this is that it gets easier as the day goes on. While many people think this requires willpower that fatigues, when you're training yourself for flow, your brain never wants to give it up, and you'll develop a healthy obsession for staying in the zone.
Do this right and you'll experience what I call "Plastic Vision," where your brain calms to a more tranquil state, akin to a smooth ocean, and you could joyously sit there for days.
3. Staying in State Using The Cure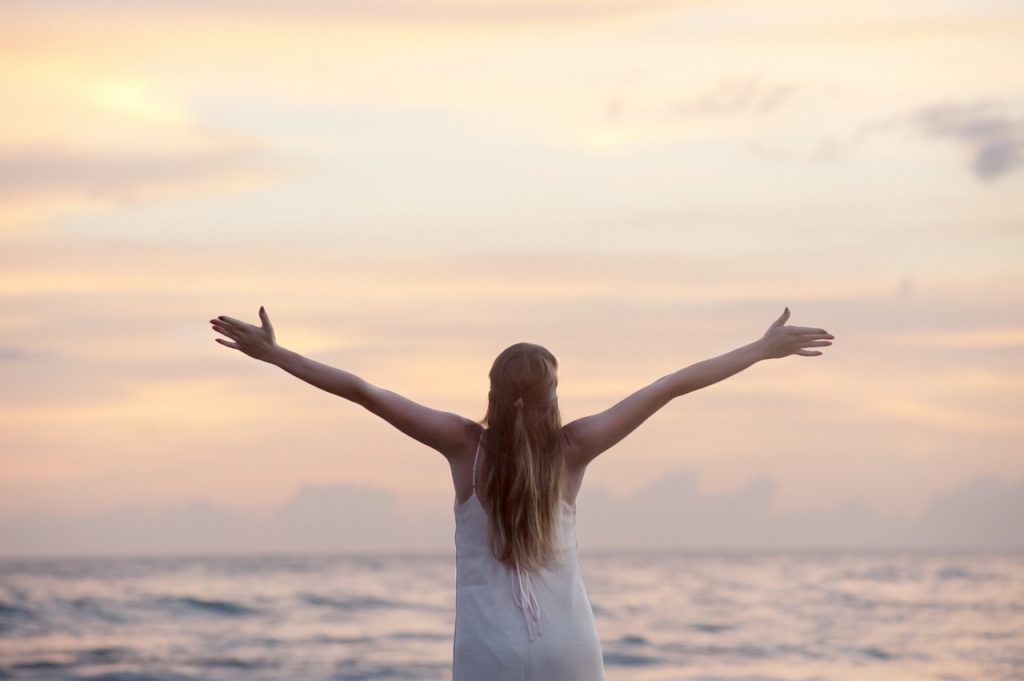 No matter what we have going on in our day, our bodies and minds move through cycles of energy (and emotional states), and you want a way to keep bringing yourself back to the thoughts and feelings that drive top performance.
Over many years of working in challenging environments under constant stress, I built hundreds of tools to help manage my mind and performance, yet today nearly all of these tools have been replaced by just one, The Cure.
No matter what's on your mind or how you're feeling, The Cure is built to get you feeling exactly how you want:
Put a smile on your face

. Just smiling lets go of facial tension and signals to your brain, I'm enjoying my day!

Thrust your arms in the air

. Pump energy by doing any short burst of physical movement.

Repeat a mantra

. Not like "Jai guru deva om." I use "Yeah." A client uses "Fuckin' ay!"

Deep exhale

. Let go of all that tension and signal to your brain, it's all good.

Absorb.

Stop thinking about anything else, and absorb in what you're doing.
The Cure is my go-to tool, that, honestly, on my worst days I have "pumped" for hours on end. It's your bailout from bad states and your accelerant for feeling amazing!
4. Interrupt Spiraling Thoughts To Protect Your Day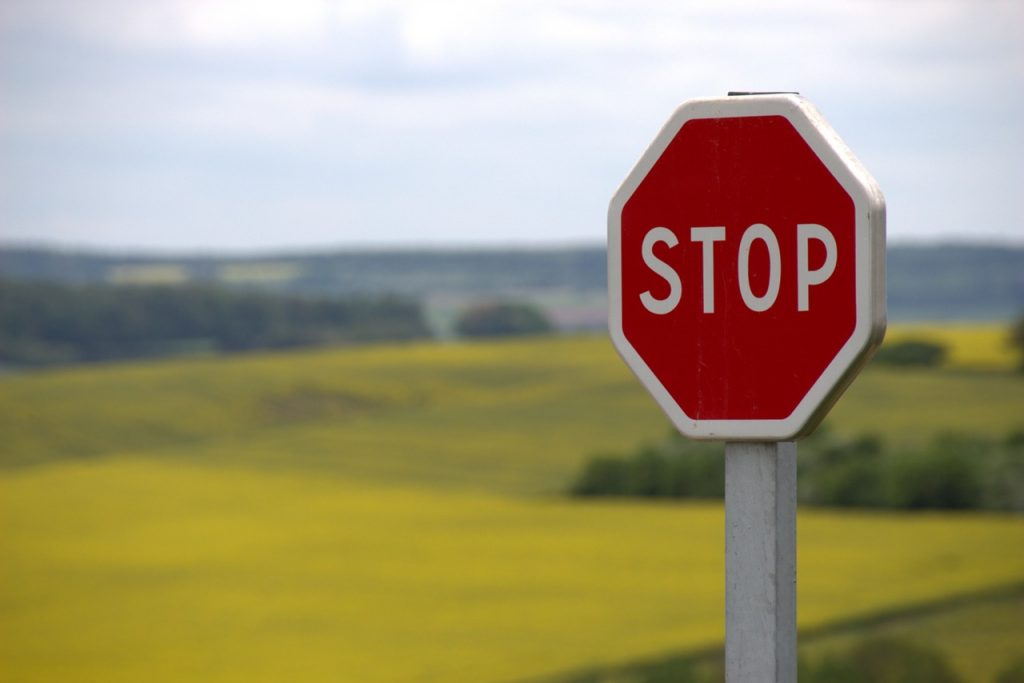 As you move through your day, you will inevitably bump up against something that throws you off kilter. A lawyer gets a bad judgement. A trader loses a ton of money. A salesperson loses a big account. Something will go wrong, someone will mess up, and you'll find your mind moving in the wrong direction.
A tennis pro whacks the ball way long into the crowd behind their opponent. The first thing they do is let it go. They stop thinking about that wild shot and reset themselves for the next.
The biggest driver of anxiety (and poor performance) is negative self-talk. Even with the best strategies to stay positive and focused, just one negative thought can spiral enough to throw us off our day.
Just like you're training yourself to cut off that self-talk and bounce of bed, take a machete to that negative thought, and quickly direct your mind to what you want for your day.
5. Challenge Yourself To Heighten Performance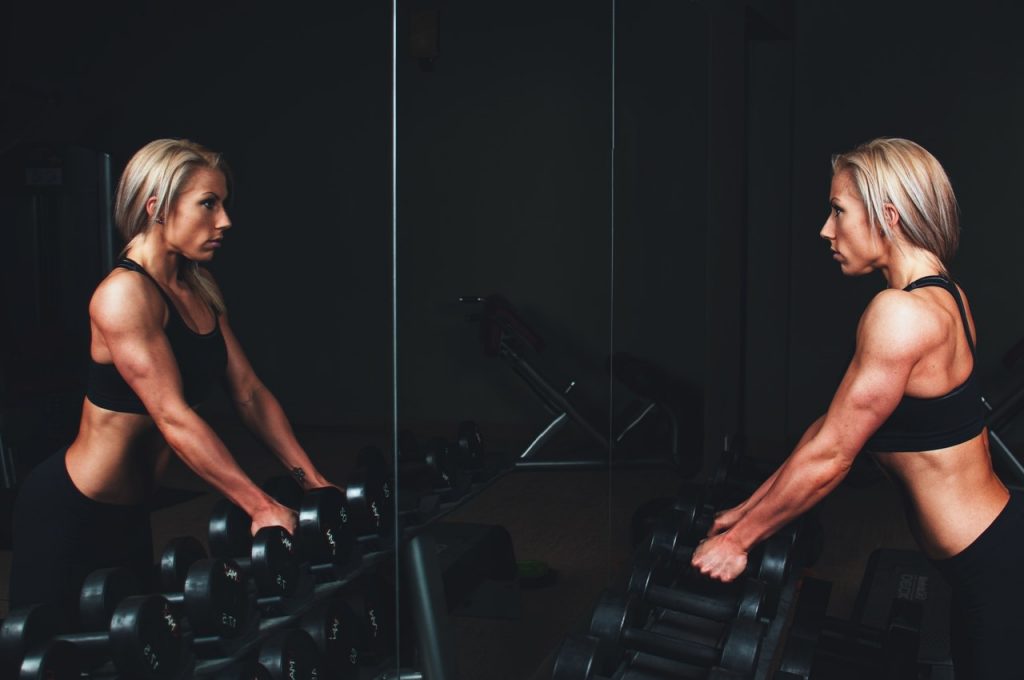 One thing top performers never do is accept their current performance as their best possible performance.
Usain Bolt is always thinking, "Faster" never "This is good enough."
Throughout your day, as you're absorbing in those tasks that matter to you, repeatedly ask yourself—How can I take this to a higher level?
Sometimes it's a matter of working just a little bit faster. Or slowing it down and staying focused on quality. Whatever it is for you, constantly focus on the incremental improvements that drive your peak performance.
Post-Productive Phase: Get Better for Tomorrow
At the end of the day, what do you want?
Ideally, you want to feel great about what you achieved, be clear on ways that you can improve, and get yourself the R&R you need and deserve to do it all again better tomorrow.
Even, and perhaps especially, if you love your work, this can be hard to do.
On the best trading days, many on Wall Street fail to let go of roller-coaster of the market. In DC, even the best outcomes can come with a bludgeoning. In every profession, especially if you're serious about top performance, even your best day can leave you a little bruised and battered.
So, how do you step back, reset, and get yourself ready to do it again? Here's five of my favorite routines:
1. Track Results To Gauge Success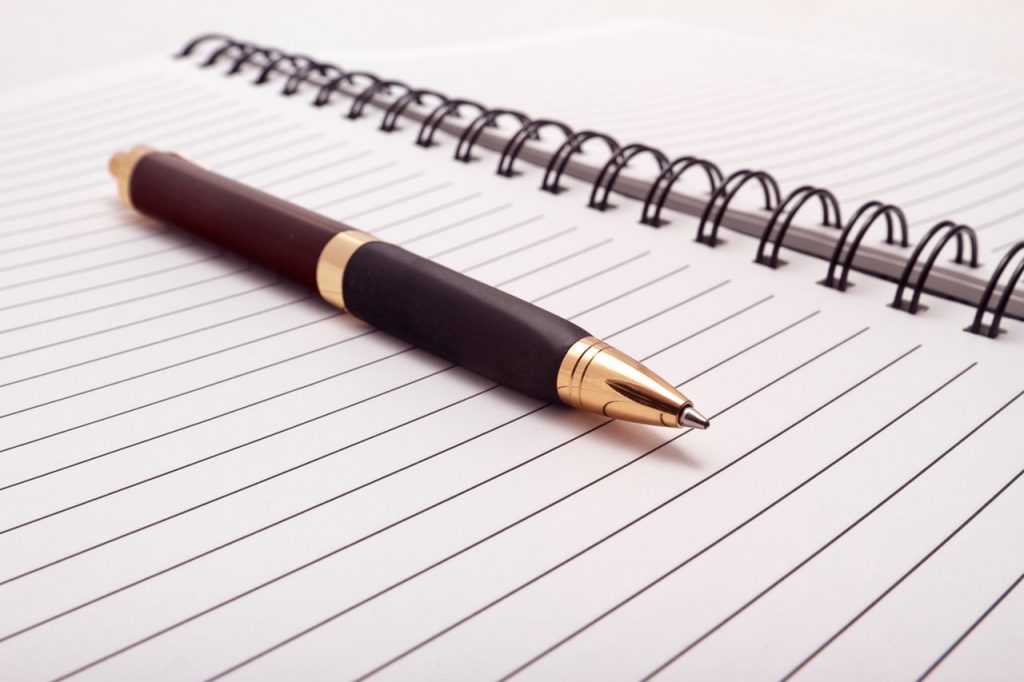 If there's a purpose in life evolving seems like a good one, and every day you get to assess your performance and look for ways to improve.
Take at least a few minutes to review how well you achieved your goals for the day. I suggest doing this by focusing on two types of goals.
Your outcome goals are the results you got. Whether you're hitting baseballs for a living or trading stocks, you want to get clear on how well your actions translated into the results you wanted. To do this, you might set up a number of daily KPIs to monitor and track.
Next, you want to get behind your results and evaluate the process of your day. How well did you execute on what you decided? How well did you put your time towards your goals? Overall, how do you feel about the process of your day?
You might track these results over time, or simply use this step to prepare for the next…
2. Re-engineer Processes To Improve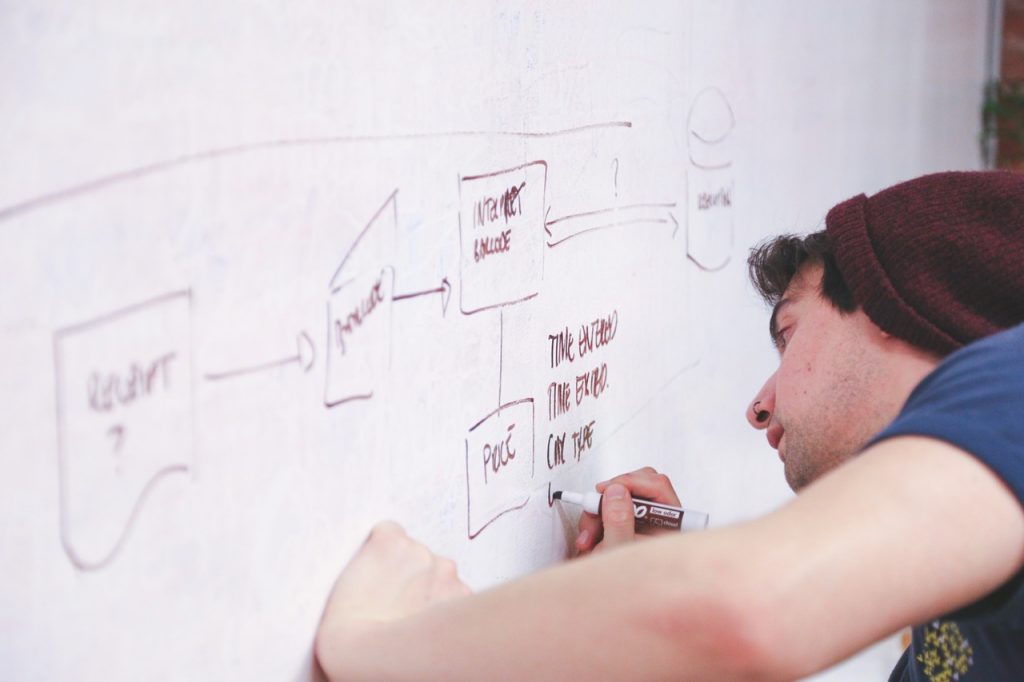 Now, look at the specific parts of your day where you underperformed, where you underwhelmed, or where you simply think you can do better.
How can you improve that part of your day? Where did your routines fall apart? What would you do differently to keep optimizing your day?
Go back to your pre-productive and productive phases and redesign the routines that failed you.
Did you hit snooze a few times and put yourself behind all day? Did you set your goals but fail to discipline your time? What other routines would you look to do differently?
Avoid seeing this as "problem solving" and more like enjoying the fact that every day of your life you get to feel and perform better.
3. Visualize Your Better Day
Once you've redesigned your processes, visualize yourself reliving your day. Imagine a better day—not just better processes and results, but how it feels to have lived this day.
Here you're not only "re-paving" your day looking at how it would have been different had you started with these new processes, but you're "pre-paving" tomorrow.
Michael Phelps calls this "putting in the video tape." He imagines the perfect race every night before bed, to the point to where his brain simply expects to win….
Do the same here (or right before bed) perhaps imagining tomorrow to be your best day ever!
4. Cool Down To Let Yourself Recover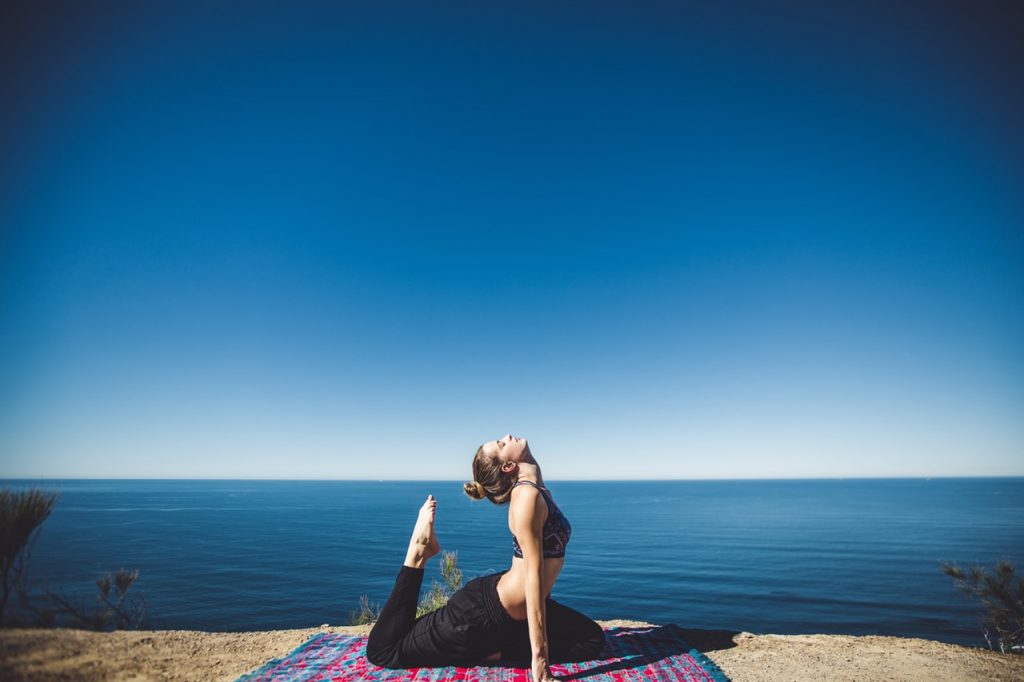 Olympic sprinters don't run as hard as they can all day, and then just stop.
They have a cool down period, where they run at a slower pace, letting their body gently transition into a slower, more restful state.
No matter what you're doing after your work is done, it's unlikely to demand the same type of state that's required to win your day, and hence you want to put yourself into the right state to enjoy your evening.
What is that? How do you achieve it? What ways of thinking and using your body enables you to smoothly transition from your day? Just like you did in the morning, how do you imagine your night being how you want it to be?
While some of us opt for 6 cocktails or a bottle of wine, transition activities like hitting the gym, yoga, socializing, or say reading a book on the train can be perfect ways to "break state" and reset for your night.
5. Get Your Rest!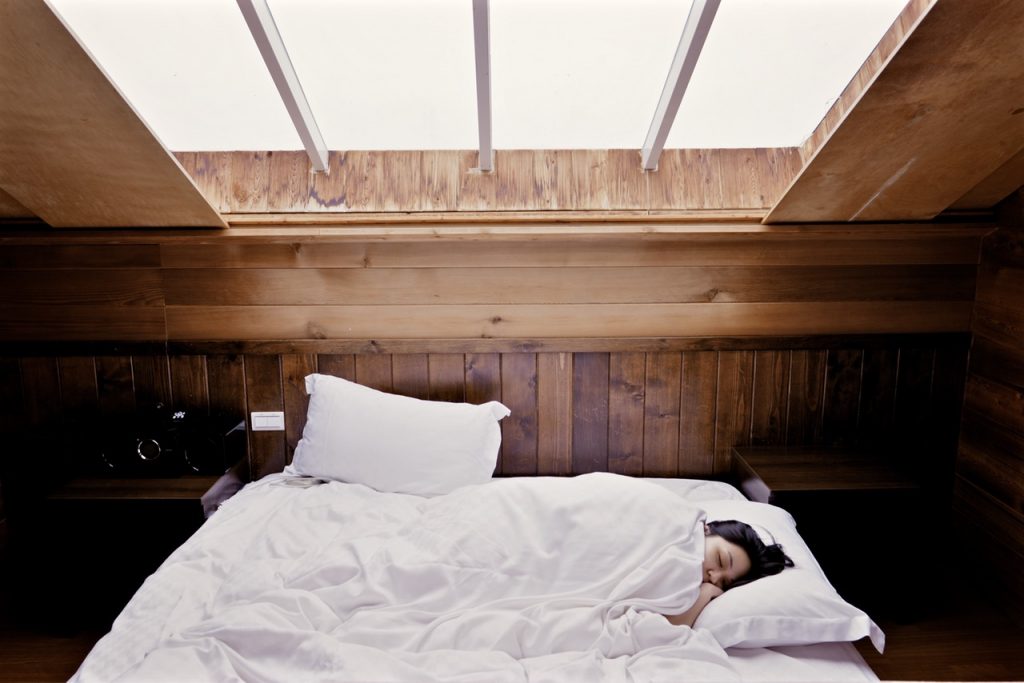 Good, restful sleep is the most important part of mental and physical preparation.
Back in the day I used to proudly talk about the many all-nighters I worked and the years I persisted on 4 hours sleep a night, but I no longer see destroying your body and mind as something to brag about.
We all live busy lives and we can't always get the right amount of sleep, but we can always strive to get the 6-8 hours that our brains and bodies need to rejuvenate.
From the many conversations I have with people on this topic, I know lots of us have trouble falling asleep at night, when the solution is the same as the way you're optimizing your day.  
Thinking ahead to bedtime, imagine the various things that either help or hinder your ability to quickly fall asleep, and engineer your process. What time do you eat? What are you reading or watching right before bed? How do you silence your mind for bed?
Then, as you're ready to sleep, still your body. Slow your breathing. Let your breath fill you up fully, and let it out slowly. Don't think of anything except tension leaving your body. Then, imagine sleeping soundly and waking up rejuvenated, excited to crush your day!