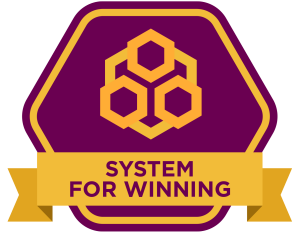 I lost count past two
Coz when I just think about it
I can never lose
Sings Livy Lee in…
"Bring It Home"
In most pursuits in life there's no A for effort.
Sure, relative to not trying…
Or putting in our worst…
We should feel better about giving it our best shot.
But in many things, like driving home safely, what counts is do you get there in the end?
When You're Climbing Free Solo…
It doesn't matter how much preparation you've done.
That you know every hold and crack on the face.
How far or quickly you scale.
If you fall to your death before reaching the end.
Of course most things in life don't have such dire consequences.
Yet many things we start with the goal to finish, don't we?
Finishing Isn't Winning
I like those marathon t-shirts that say "Finisher."
In our winning obsessed society it's pleasing to see examples where finishing isn't winning.
Winning may not be finishing, but you can feel good that you make it to the end.
Starting is easy, isn't it?
Dead business ideas are as common as empty new years resolutions and other goals.
Continuing, persisting is harder.
Yet finishing what we started is often where even persistence fails to win.
Getting It Across The Line
A CEO doesn't win by persisting to move things forward.
A football team doesn't win by persisting to get the ball 10 yards from the end zone…
In the same way a singer doesn't win a grammy for persisting to sing.
There's little winning through sheer persistence.
Harder than persisting, what matters more is figuring out what it really takes to win.
What Does It Take To Win?
The System For Winning aka as The System For Doing What You Want…
I built after some decade of researching top performance.
What I learned from thousands of books is there's lots of great ideas out there.
Yet to crush your goals and bring it all the way home…
You want a highly systematic method of continuous improvement for driving your goals all the way to the end.
Here's Track 9 from the System for Winning Masterclass, Getting It:
P.S. You can listen here to previously published tracks from this Masterclass.