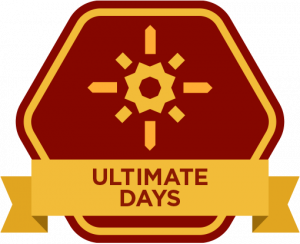 "I must smash it," he said.
"Now is when it really counts."
For months we've been working towards these meetings.
Either he smashes it out of the park.
Or missed opportunity.
On top performance, there's no in between.
No Kindof Top Performance
You either show up your best.
Or less than.
Most days for most people it doesn't matter.
Unlike a pro athlete, no-one's judging your every move.
Livelihood doesn't hinge on top performance.
But some days it does.
Where anything less than your best is an F.
"What Do You Do?"
People often ask me.
Literally, what do you actually do for people? 
"Whatever they need to get what they want, literally."
As much as I can I try to convey in these articles and Masterclasses what I actually do…
And MOST importantly, how you can do it for yourself too.
So I thought I'd share something literal with you.
Keeping It Real
Below is an email I sent to our client to best prepare for his meetings.
Keep in mind you're only seeing the icying on months of baking.
But if you've been in our community for some time you'll see familiar ingredients.
e.g. Daily routines, ala The Ultimate Days System.
e.g. Mental conditioning, ala The System for Building Your Limitless Mind.
e.g. Best preparing for meetings ala The System For Winning Every Meeting,  Rainmaking Bankers, Raising Your Fund BFE and even, the Meeting Wonder Woman, Masterclasses.
T-1, I sent this email ahead of warm-up meetings the day before:
1. Today
Before your meetings, absolute focus on getting into [his ideal way of being, his Character, think Hulk!].
See yourself stepping in the room this way and stepping out having smashed it. 
Imagine your 4-9 bullets (dozens of pages of messaging boiled down into messaging pyramids I talk about here) firing from that Uzi (his Uzi tactical pen we gave him 🙂
After the meetings, no matter how you did, like you did before [sport he plays], imagine stepping into the next meeting at an even higher level of performance.
Never rehearse what you did "poorly," just keep reinforcing to the brain the top performance you want more of. And keep the energy in [Hulk] mode. 
A few times during the day, roll forward this to tmrw. 
Only seeing you even more [Hulk] mode, having perfect meetings.
2. Tonight
Before bed, visualize your am routine for tmrw.
See every step from when you wake till the end of the day having SMASHED every meeting.
See yourself bouncing out of bed, into your run, through our session, into your first meeting building momentum, pumping state for every meeting (particularly if you imagine the energy dropping), and keeping it going all day. 
Again rehearse firing your 4-9 [Hulk] bullets from that Uzi.
3. Tmrw am
Today I'd lock down your top performance routine like a pro athlete on game day. 
Lay out your steps and fully imagine them.
e.g. bounce out of bed fired up like a kid on Christmas. This is your day man!
e.g. best run of your life. While running you're feeling [Hulk] running, and imagining heading in and out of your meetings.
e.g. debrief with the team, getting fired up that this is your time.
e.g. breakfast, and this is the change—I think it's bad for us to have breakfast for at least 3 reasons: 
1. I want to avoid sitting around other people "normalizing" state and talking smaller like a regular human.
2. You know best what type of breakfast drives top performance, but personally I'd keep it light and engineered around whatever best gets you and keeps you high energy.
3. Us sitting around talking is the wrong energy.  
I suggest we get together closer to game time. We go for a walk, we get your energy moving, we keep rehearsing your [Hulk] bullets.
We get done no later than 30mins ahead of the meeting for you to keep putting yourself right there in the zone. 
Smash It
When you know that you must be game ready, that it's now or never…
Ask yourself, when you must deliver top performance, how do you best show up?
What must you do in your mind?
How do you design your top performance routine?
Here's Track 3A from the Ultimate Days Masterclass for best waking up and bouncing into your ultimate day:
P.S. You can listen to previously published tracks from this Masterclass here.