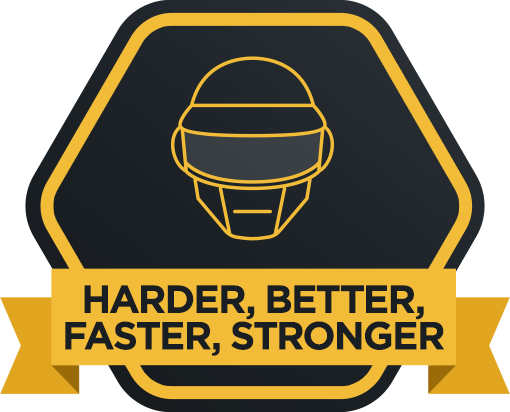 In any ordinary year, now is the calm before the sprint.
This week is typically a time for chilling out and setting up for the post Labor Day rush.
You have this feeling of the year closing out, which is exciting, especially this year, but also the desire to finish the year strong.
But this is no ordinary year, is it?
Groundhog year
This groundhog year has presented many challenges, and a number of business leaders I've spoken to hardly feel like they got a summer.
Locked at home with the family, with a short leash to Zoom, they didn't get their usual time to reset.
One told me he felt he was coming out of the starting gates half a track behind the other horses.
But he also readily admitted it's likely many of those other chargers feel much the same way!
I suggested to him that even if he doesn't feel well set up to finish the year…
You can easily, and quickly build momentum from here.
Building momentum through the summer
I'll write you more about this August Man Upgrade I did on this person formerly known as Geoff Blades. 🙂
But ultimately it was about stepping back, resetting, and building momentum through the summer for driving the rest of the year.
Looking at where I was in late July, it was clear to me I needed to make changes to give it more gas.
An open wheel racing instructor once taught me that you only have three levers in driving a car.
He said think of it like a rope attaching your steering wheel to the gas and brake.
"The problem," he said is, "You only have 100% grip, and so long as you're on the gas, you're taking some of that away from your ability to steer."
Hence, in driving a car real fast you must be precise about how you align the steering before you kick it in the rear.