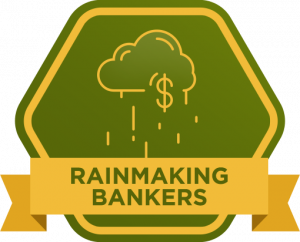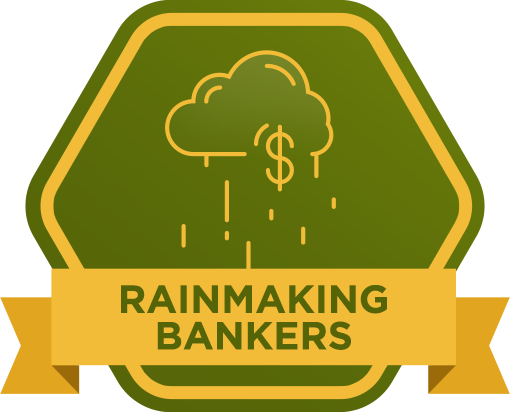 "Too many junior bankers see their job as minutia," a bank CEO said.
"But I keep grooming my entire team to see their job is revenues."
What Does McDonald's Do?
The most junior server at McDonald's doesn't just take your order, do they?
They upsell you to buy more.
Would you like fries with that?
How about a drink?
In their most seductive voice…
Hot fudge sundae… Mmmmm
"It's Too Late Once You're Senior"
He said, "Once bankers are at that crucial senior level it's too late for most of them."
See, that's when they realize their job is selling.
But having done nothing to hone their skills of selling or cultivate their networks for sourcing business.
Then, when driving revenues is all that matters to getting paid and promoted.
Well, it's too late for them to get it raining.
Hence, after all those years of building their career, most fail.
"It's Easy. We Sell Through Best Service"
To my friend, having his whole team drive revenues is easy because…
He's trained them to see the best execution is selling.
It's not just that they show up and deliver their best service.
But flawlessly executing includes selling their next fee.
As he put it, "Everyone from my first week analyst to MDs knows doing a top job is selling our next fee."
Best Service Is Selling
Every time a banker opens their mouth they're selling a next fee.
Not just with each client, but everyone in every room.
Every lawyer.
Every company on the other side.
Every accountant. Consultant.
Yet it's not so easy as just showing up and doing your job, is it?
"No, it's cultivating this mindset and your networks for sourcing deals," he said.
Always Selling The Next Fee
As I talk about in the Rainmaking Bankers Masterclass this was the model that built McKinsey.
Solving hard problems for clients they saw the next problem to solve, and next fee.
Every team member's job was massively delivering and honing in on the next fee.
As he put it, "To build a top firm, you want every team member to know you're never too junior to make it rain."
Here's 3:31 mins on this topic from the Rainmaking Bankers Masterclass.