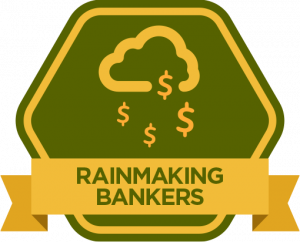 If benefits are the meat of a sale.
Objections are the veggies.
They're perhaps the most important part of the meal.
But they're most often avoided.
Left On The Table
Us humans hate hearing no.
No man wants to be "rejected" by a woman.
No person wants to be told they can't have what they want.
And too novice salespeople most want to avoid hearing no.
So they do everything they can to dance around it.
Like those banker meetings, consuming all the oxygen in the room, leaving no space to hear no…
Also means leaving with no idea what stands in the way of yes.
No Gets To Yes
Sales pros know the only way to yes is through no.
Think about anything you've ever bought or been sold, including your husband or wife 🙂
There's always some reason to avoid buying, right?
Price too high. 
Not sure you really need it.
Other alternatives. 
Socks left on the floor 🙂 
Objections roadblock every sale and the only path to yes is clearing nos.
Only Thing Better Than A Quick Yes?
A quick no.
That's because selling isn't about "selling…"
It's a search process, hunting those people who need what you have.
The worst for a salesperson is wasting time with people who will never buy.
Almost as much as we hate hearing no, us humans hate disappointing others by saying no.
So valuing their time like bonuses, top rainmakers quickly push to yes or no.
Love The No Means Yes
Selling lore is on average a sale happens after the fifth closing attempt.
So sales pros quickly push to get those pesky no's out of the way.
In some cases, no means not yet.
And they use them to keep moving forward.
In other cases, well, no means, no.
And you want to quickly move onto someone whose no means yes.
Make Objections Your Best Friends
Objections tell you who is worth your time.
And who is better left to their nos.
Of course it's not easy to see it this way unless you're skilled at hearing and converting yes and no.
Here's 11mins on it from the Rainmaking Bankers Masterclass:
P.S. You can listen here to previously published tracks from this Masterclass.
P.P.S. You can read here more Wall Street articles.