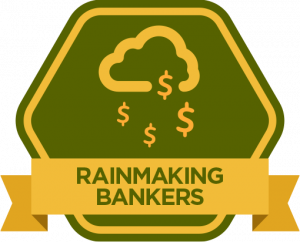 You're meeting with a potential client.
They love the team.
Are really into what you're talking about.
You're delivering them massive value but something stands in the way.
"Our House Bank Is Morgan Stanley"
What do you say?
How do you blow out that "objection?"
There's lots of ways to get it wrong.
You start talking about how much Morgan sucks…
When everyone knows they're great and your not-client is already invested in them.
You talk up yourself and how much better you are…
When your not-client already thinks they work with the best.
So, what do you do?
How do you blow out the objection?
And perhaps Morgan too?
First, Ask Yourself…
What would you do?
In my early years at Goldman I had no clue.
Most bankers you meet fail to even know what objections are.
Let alone have a simple, repeatable, consistent method for blowing them out.
It's not their fault.
They've never been trained in the craft of selling.
When professional salespeople know to eat objections for dinner.
They know objections are the veggies of the sale—necessary, but often avoided—and they're prepared to blow them out.

Destroy Objections In Two Steps
Go deep into the world of selling and influence and you'll learn many ways to deal with objections.
Go even deeper into the most powerful tools of transforming people, moving them from problems to solutions, and you'll learn even more potent methods.
Highly reliable methods.
Simple.
Repeatable process that anyone can use to make it rain more right away.
Here's 5mins on two simple steps for destroying every objection from the Rainmaking Bankers Masterclass:
P.S. You can listen here to previously published tracks from this Masterclass.