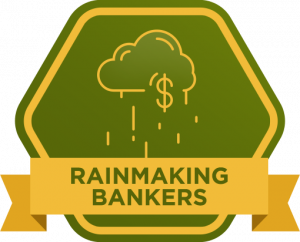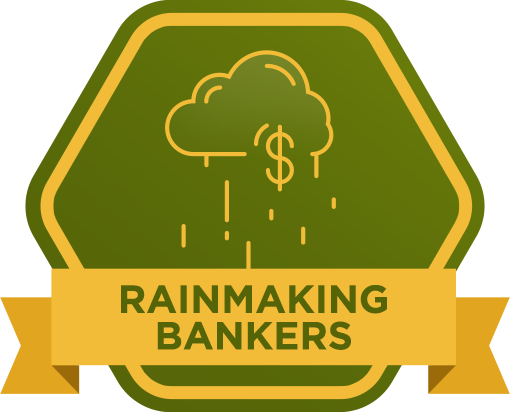 Hi there.
I hope you're doing as well as can be expected.
I don't know if you checked out this free video program for winning in banking I sent around a couple weeks back.
I've been getting a ton of great feedback on the program.
And people keep telling me it's even more valuable now.
It's of course gotten harder to win
The markets and economy are in tatters.
And it's of course a much harder time to drive your banking business.
Less meetings.
Capital markets are closed
Fewer companies will transact.
It's harder to connect with your clients but also a time when they need you even more.
Tough times have risk and opportunity
In tough times, as I wrote, many people melt like butter.
But also others like you can distance yourself from the pack.
It's said Goldman took a lot of share after the credit crisis by really being there for clients.
And even though there's less opportunity now, it's certainly a time when clients can really value your support.
That's what this program is about—winning more in less time by driving relationships and revenues.
Nothing matters more right now to your bank and to your career.
On the upside and layoffs
The upside is you can build stronger relationships that pay off year after year.
And also use this time and free program to really build your processes and skills for winning more in every market.
The downside of course is that we have no idea how ugly this might get.
We certainly know it's never long before banks start layoffs.
That's what I most learned when I began exploring these ideas during the layoffs after the Internet bubble burst.
Those who stand for revenues keep their jobs.
Wherever this is headed you only benefit
None of us can know where this is headed.
But no matter you only benefit from dialing in your processes and skills for driving relationships and revenues.
That's why people keep telling me this video program is really helpful right now.
Coz it gets to the heart of the Rainmaking Bankers Masterclass and gives you ideas you can put to work right away.
It helps you get clear on which clients you're best spending time with.
And showing up in a way that's most valuable to your clients.
Also, through this program you can get the Masterclass at a 30% discount.
I hope this is valuable to you or others you might know who are struggling now.
Please reach out if I can be helpful to you in any way.