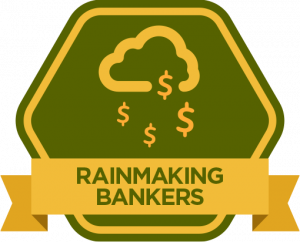 You're absolutely right…
Plenty of people might say that about me…
And I guess what really matters is…
Do I suck less than you want to learn a powerful, simple, two-step method to…
Destroy Objections?
Many people think they already know how to sell.
They speak eloquently.
Are fine at persuading people.
So they figure, that's the craft, they are good at selling.
But in one question you can expose their faux skill—
What, specifically, is your process for destroying objections?
To be sure, if you lack a process for destroying objections, you lack a process for selling.
Geoff Blades You Suck
If I argue with that…
I suck.
Instead of arguing with objections, you agree.
No matter the objection, first and foremost, you agree.
Instead of making the other person wrong.
Make them right.
Your firm sucks even more than you do…
The natural inclination to a harsh comment like that might be shock.
Feeling rejected.
Or worse, guns out, ready, fire, aim.
But If You Want To Keep Moving Forward…
You want to find a way around.
This is why in my systems for selling I refer to objections as Roadblocks.
It's not so much that people are "objecting" or saying no to you or your idea or your firm.
Their objection is showing you something is blocking the road forward and they need your help to navigate.
That's step number two.
First.
Make them right. Agree. Align.
Second.
Give them a way to drive around.
You're Right!
You're right, I know you have good reason for saying that.
And I really appreciate you being so upfront with me. 
Our firm failed to deliver for you in the past and I might feel the same way too. 
Maybe we're better off ending our conversation here.
Or perhaps it's an opportunity for us to deliver you massive value and see if we can make it up to you?
See what we did?
We made them right. Doubled-down on them being right. Pushed the problem into the past and then tripled down on how right they are.
Coz, we all want to feel right, don't we? Heard. Acknowledged. And all that good feeling stuff.
Then we did a "takeaway," which asserts our value, and gives them a choice on the value they might lose.
Before offering them an easy way to say yes to getting more value.
Not saying this will clear the Roadblock and move you forward, just saying…
You Suck Less When You're Offering Value
You can't persuade anyone to do something they don't want.
Nor can you overcome every objection with every person.
But you can certainly maximize your chances with a powerful, simple, two-step method for destroying objections.
Coz no matter what comes at you…
Just these two steps are all you need to clear the road.
So even if they say you suck as much as Geoff Blades you can suck less by delivering more value.
Here's 5 mins on the Objection Destroyer from the Rainmaking Bankers Masterclass: