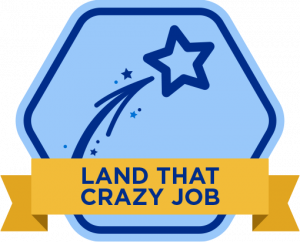 Too many people feel stuck in their career.
Not just in so-so jobs, but even many people in top jobs…
Feel like they're stuck settling for less than they deserve.
Crazy To Go For What You Truly Want?
I get that some people think what I do is craaazzzy.
But isn't it more crazy to stay stuck in our careers?
Now, let's be honest here.
I'm the wrong person to ask what is crazy.
I've always been crazy relative to settling for less than we can achieve.
Growing up working poor I didn't get why people wouldn't do everything they can to elevate their lives.
At Goldman Sachs, one of the best jobs on the planet, I didn't get why many people felt stuck complaining.
It's crazy to me they wouldn't just make a change.