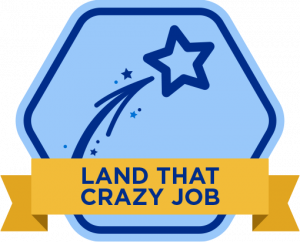 Selling ourselves can be hard, can't it?
It holds us back.
Many of us being humble tend to understate our strengths.
Downplay our achievements.
Imagine if companies sold to us this way.
Imagine…
TV camera pans to an obese man sitting alone on a sofa.
Filthy sweatpants, belly hanging out of stain drenched t-shirt.
As the scene opens you see the living room is a pigsty.
Shades drawn, TV flickering the only light.
Eyeing a brochure on diabetes he mumbles to himself, Doctor has no idea what he's talking about.
Reaching down he picks up a 2 liter bottle of Coke and downs it one go.
Slogan rolls… Coke, diabetes and obesity in one gulp. 
It may be true enough but they'd never sell their product that way.
Attaching Your Emotion To Their Product
Beautiful couple having fun in the sun.
Mostly naked, slapping around a beach ball with friends.
What emotions are they stimulating in you?
And attaching to their product?
Why are so many products sold with a beautiful woman attached?
Duh.
Road To Freedom
Good looking couple driving their shiny new car on the road to freedom.
Winding along the coastal road, Chevy didn't call it Malibu for no reason.
What emotions are they stimulating in you?
And attaching to their product?
That cool guy darting through the city in his sleek ride, all eyes on him.
Sports car roaring down the highway, how do you feel?
Different to seeing it slamming into a wall, right?
The government might show you this to get you to click clack front and back.
Volvo might put baby in the back seat to sell you a safer ride.
Do you see what's happening here?
We Buy Emotionally
It's obvious, right?
But having been sold to our entire lives we can lose sight of the simplicity.
Like those pricey Super Bowl commercials.
Designed to "entertain" you, meaning, grab your attention and link good emotions to their product.
Of course we "think" we make rational decisions.
Yet the only thing rational about us humans is knowing we never buy rationally.
Bored couple sitting on the beach hardly inspires you to think about that next vacation.
In the same way booze companies advertise the party, not the hangover.
A Diamond Has Nothing To Do With Love
It may be near indestructible, near forever, but how did a diamond become a symbol of love?
Who decided love should cost you X months of income?
Those geniuses at De Beers, that's who.
Selling us the fantasy of a stone with zero value sitting on a finger.
We're buying love, driven by emotions like expectation, pride, shame, guilt, etc.
That's marketing, branding, selling.
Attaching to your product the emotions someone needs to buy.
Job Interviews Are The Same
This is why the Crazy Job Masterclass isn't about interviewing or landing a job.
It's a program on selling, built for selling your most precious asset…
You!
Far more valuable than a diamond is forever…
When just like Coke…
You know how to position yourself for others to buy.
Here's 6 mins on it from track 4 in the Land That Crazy Job Masterclass:
P.S. You can listen here to previously published tracks from this Masterclass.
P.P.S. You can read here more articles on crushing your career.