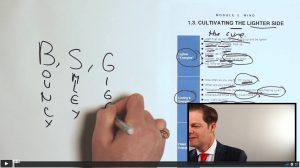 I wondered what we might wake up to on this April Fool's Day.
Like maybe all this has been a practical joke.
Perhaps some great truth would be revealed.
Hahahahaha, we'd all try to have a good laugh.
And then keep getting on with our lives.
Unfortunately not.
Still a heavy time
The energy is heavy right now.
So heavy that no-one could expect to even crack an April Fool's joke and get away with it.
You might even be dragged through the public square by the social enforcers.
But we also know this time hasn't been ALL bad, has it?
Families have spent more time together.
Certainly some parts of the economy and financial assets have been on a tear.
Some people's businesses are better than ever.
Still, it's hardly a time for anyone to be celebrating.
But we can still be…