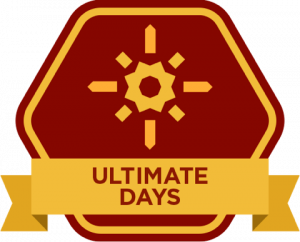 Really, why do we take our lives so seriously?
Of course we've got bills to pay.
And kids to raise.
And all those responsibilities at work and in our lives.
But why for so many of us does it all seem so hard?
Why Can't It Be More Like Play?
You know that quote about all the world's a stage…
I interpret it to mean it's a play.
Like a lucid dream we're directing this life on our own stage.
Here to play.
Believe me, for many years, well, basically, all but this one…
I couldn't live this way.
I was king of…