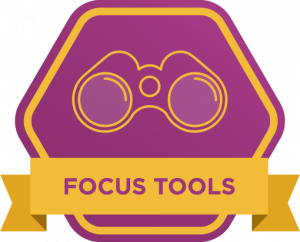 "You're in a reality bubble," she said.
Thinking it was an insult.
I took it as fact.
It was right after I told her I never pay attention to that stuff.
You know the things you're "supposed" to pay attention to.
How some celebrity did this.
Lunatic did that.
Politician said…
Whatever, whatever
A question I keep hearing these days is—
With all that's going on, how do you stay focused?
And it's not just focus…
But how do you stay "optimistically" focused?
The best answer I have is—
Keep your attention on what you control.
I know that's overly simplistic.
And I get some people see that as "narrow" minded.
Yet it also reflects the tale of two peoples you see right now.
Many people feeling stuck, are getting even more stuck in noise and distraction.
When everyone I'm close to is laser focused driving forward goals.