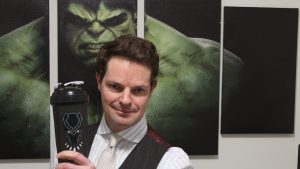 an old buddy said to me the other day—
what's going on?
it's like I don't know how you're gonna show up anymore.
you started popping up in ties on videos. 
then you dropped your email headers and started to get simple. 
I just don't know who you'll be next time I see you.
who are you going to be?
I asked—
when you get home tonight and you're with your family.
who are you going to be?
which version of you shows up there?
how do you speak?
behave, be?
how is that version of you different to who you show up as in business?
with your buddies?
when you're hanging with one of your oldest and best friends?