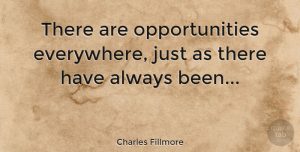 You see so much opportunity left on the table.
Last week I spoke to a leader of a tech company.
Her industry is on fire.
Growing faster than ever.
It's her time to seize this opportunity.
Yet she's holding herself back from going for it.
It was clear why.
She's afraid
Afraid of getting it wrong.
Scared that if she pushes for what she wants she'll be perceived as "too ambitious."
Hahahahahaha.
Can you believe that?
I literally laughed out loud when she said it.
"Too ambitious?"
These are the sorts of fears you can have these days.
It's such a loser time.
Fear is why
A CEO told me over the weekend that he's never seen so much opportunity to distance yourself from the pack.
He sees most people caught up in fear.
Tons of business "leaders" falling into the trap of "trying" to please everyone.
So scared to say or do anything wrong, they're doing too little right.
He's running circles around them.
They're one-legged in a butt kicking contest, and his business is kicking more butt than ever.
"Even some of the best leaders I know have lost their edge," he said.
"They're smothered by fear."
Seeing beyond it
Writing you about a month ago on shining above the clouds was a huge leaping point for me.
It became OBVIOUS that I'd been pulled too far into the "control dramas" of the world.
Removing all that agitation has been another quantum leap for me.
Just removing the dysfunction of the world from your brain opens up far more than you might imagine.
You no longer have that looping in your head.
You stop wasting YOUR precious time on things you can do nothing about.
You unlock all of your "resources" for doing your best for the world.
And beyond the noise, opportunity is what you see.
Opportunity is everywhere
Yes, these are messy times.
Yet you can look back on this entire century the same way.
Bouncing from one man and woman made crisis to another, it's still BY FAR the richest phase in human history.
Last year was a record year for IRS tax revenues, for instance.
Think about this, even while the world was shut down, we're driving record production.
For sure it's a troubling time.
But as Charles Fillmore put it some 150 years ago—
"There are opportunities everywhere, just as there have always been."