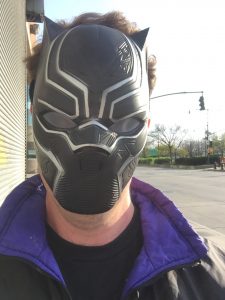 "I no longer have to wear my mask," Gleefully my friend to said me.
She works in fashion, outside is always dolled up, one of those women who even wears makeup at the gym, so I was surprised when she said—
"It feels freeing that I'm not wearing any makeup or stilts." (meaning high heels)
And then she added something really meaningful—
"I've gotten so used to looking at my face without makeup now that I like it, and I'm never going back."
"I just get to be myself now," she said.
One upside from this
There are of course plenty of downsides, but we're also seeing things that might change for the better.
Whether women feel more free to wear makeup or not might not be such a big deal, yet what it means for our sense of self really is.
In some ways we're stripping away the veneer, aren't we?
Seeing more clearly some of the superfluous things that you can remove and never put back in your life.
And then there's the other side too.