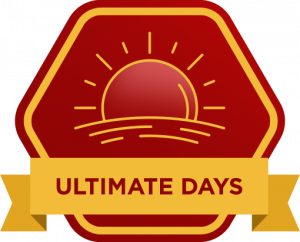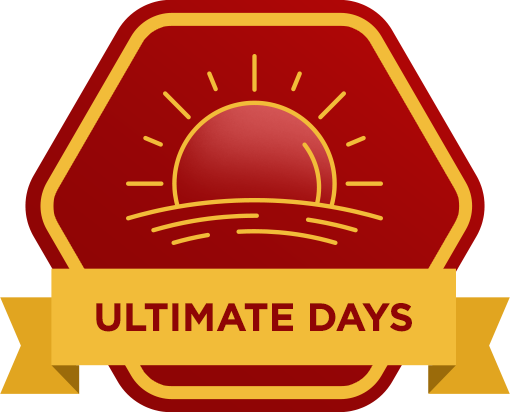 It's 7:27 am.
I've breached one of my protocols.
I haven't had enough sleep, but the body is so full of energy I just got up, and sat down here to get the day flowing.
My sleep app says I fell asleep at 2:22, so I'm running on less than 5 hours, which I generally consider to be a sleep deficit.
In the early days on Wall Street that was a long night's sleep.
Even a couple of years ago I might have called that sufficient, but not anymore.
Sleep deprivation…
Is a tried and true form of torture.
Keep a human awake, and ideally in an uncomfortable position, and over a short number of days they'll break.
In our society, especially in the world of high achievers, getting by on little sleep can be a badge of honor, when ultimately it's a signal other things are wrong.
Certainly there are times in your life where you're cutting sleep, but consistently deprive yourself of sleep and it will come out elsewhere.
A client sat for lunch with an accountant who said he was into personal development.
For most of the lunch he kept signaling how hardcore he was, sleeping only a handful of hours a night, cranking, efficient, effective, all that stuff.
My client was kind enough to avoid telling him that's one of the reasons he is grossly overweight.
It's a biological machine
Maybe in this Upgrade Cycle I'll share with you the Pet Teaching.
More or less what it says is—your first pet is you, the animal shell that you are born into.
According to evolutionary theory, the human is an animal that evolved intelligence and consciousness.
More evolved esoteric thinkers perceive we are a sliver of "extra-terrestrial" intelligence (no, no, not saying like E.T.) bolted onto an animal.
This is somewhat aligned with the soul and spirit religious teachings, but ultimately what I'm saying is, in this physical reality you must respect your animal nature.
The deepest structure of your brain, the so-called reptilian complex, is straight up fight or flight animal.
So too of course is your nervous system, organs and skeletal structure, which, btw, looks more or less the same as this "pre-historic" pterodactyl.
Another way to see the human is to forget all these bigger ideas and merely see it as a biomechanical machine.
Burning fuel for energy
The human machine burns fuel for energy, and works according to "Burn" and "Restore" Cycles.
That's another way of describing your waking and dreaming "lives."
The waking life is for fueling and burning energy, and the sleep life is for restoring the human machine.
And now here's the upshot for that obese accountant.
If the body isn't restoring enough energy from sleep, it will seek to recover fuel in some other way.
Over-eating binging calories is one way it tries to make up the sleep deficit.
Another common way the body tries to recover energy is the most prolific drug addiction on the planet, caffeine.
Yet, as I wrote about here, caffeine is only fake energy, at best.
At worst, just like the image you see of the impotent spider web it spins on caffeine, this sleep deprivation / caffeine cycle is one contributor to the misery in our society.
"Depression" is literal
Perhaps in this September Man Upgrade I'll talk more about the business of psychology.
I doubt it, because the truth rarely sets me free, and for now I'll simply say it's an industry of misery.
Backward, pseudoscience at best, device of misery at worst, their childish theories on the human have become the authority.
To them depression is some awful epidemic that only gets worse, and that demands more talk therapy and pill popping, which still has it getting worse…
Their old theory that many still believe is that depression is a lack of serotonin in the brain, a chemical imbalance, yet even though they've proven this is stupid, they still keep prescribing their addictive and profitable solutions.
Yet, to anyone who actually understands the human animal, depression is literal.
It's exhaustion.
You get so beaten down by your body and negatively engineered brain that you are literally "depressed."
Now I don't want to say that's the only reason.
Like the ADHD epidemic, there are most certainly depressed people out there who benefit from their prescribed drug dependency.
Just saying that some people with these bogus diagnoses, put on an addictive substance with ill-defined side-effects for the rest of their life, never learn to actually deal with the problem.
When if you simply look at people's lifestyles it's obvious why they are depressed.
You wouldn't expect someone who had a massive hangover every day to be happy, nor someone who is using their body and brain terribly.
Too little sleep. Too little exercise. Swimming in awful news and media. Telling themselves sad, angry, victim stories all day.
It ain't rocket science my friend, unless of course you make it that way so you can sell someone another session and bottle of pills.
How I beat "depression"
I think I'm gonna write you separately about the chest and stomach feelings.
I've written plenty in the past about how I came to learn what happiness actually is, and my tools like The Cure for feeling amazing at will.
Beautiful roses grow in shit, and this was the beautiful tech that came out of the hardest time in my life.
That was when I'd left Carlyle to do this work.
The chest and stomach feelings were my most accurate descriptions of what the shrinks might label anxiety and depression.
Having taking on a job that was way too hard for me, it was by far the hardest time in my life, but it was all self-imposed.
Ultimately it was the result of unrealistic expectations of what I perceived possible, which led me to beat myself down much more, create more fear, and then work around the clock trying to solve it.
I was already sleep deprived at Carlyle.
I'd be in the office by 7:30 am and doing this work at night would rarely be in bed before 2:30 am.
At nights I had tons of energy doing this work that I love, but during the day I was sucking down so much coffee just to stay awake that it was no longer a stimulant.
I didn't get it back then, or even for years.
For perhaps 3 more years I kept working around the clock, beating myself down with all the fear, overwhelm, insecurities, and whatnot.
Eating just OK, burning far too much energy on fearful thinking, I wondered why my mind wasn't amazing!
It didn't make sense. I was finally doing what I wanted, which I'd dreamed for years, but felt my worst.
Developing saved my ass, again.
Experiment on yourself
One reason that few humans ever develop is because they say, but how do I know it will work?
In our science is God society, we've been brainwashed to believe that some study funded by someone with a certain agenda, is far more valuable than direct experience.
So we'd much more readily eat our own feces if the doctor told us to do it, and everyone else was, than actually experiment with what works best for you.
Years ago I sat with a sad, overweight, depressed woman.
At the time her life couldn't have been worse.
Don't get me wrong, she had tons of money, incredible life experiences, and lots of opportunities she could go after.
But all those poor me stories she'd been telling herself for years, the depressing pills she'd been on, and her over-eating made life feel miserable to her.
I suggested that she exercise twice a day, ESPECIALLY if she didn't want to.
It was extremely hard for her, but she went at it like a trooper.
And what she soon realized was just getting the body moving changes EVERYTHING in your physiology.
Not just the way you look and feel of course, but every… single… thought in that head and feeling in that body.
As these stories go, at the gym she got in better shape, started to feel more confident, began meeting new friends, and voila!
To her shrinks she was mysteriously cured, only 8 years of therapy, a job well done, that chemical imbalance somehow went away.
Now, let's be clear, I'm no medical doctor and I never offer medical advice.
I'm a mechanic, always tinkering with the machine, so up to you if you listen to me.
And I'm certainly not saying that the "Cure" for depression is exercise, or that all shrinks are total losers, only that if you want to actually change you want to experiment with, um, change.
Back to fueling
Back when my brain was as beaten down as our society, I was throwing everything I could at it.
Yes, hours and hours a day of mental conditioning that I keep rambling on about.
Another tens of thousands of hours, and hundreds of thousands of dollars, traveling the world training with true masters of the mind and change.
All that and getting my head right around the enormity of the goal I'd set had a massive, massive pick up for me.
Daily exercise has always been a constant, and even part of August Man was to integrate some 2 a days that I might write you about.
Yet the missing piece was how I was fueling and restoring my first pet, the human biological machine that you might call "me."
Another thing I've never talked about publicly is the way that I eat.
I hate the inferences of saying that I eat mostly vegan, coz I detest all that virtue signaling BS, and even though a reason I do it is for the animals, I never want to infer others should be eating this way.
No human has any clue what is best for the body or the planet, so experiment, and do what is right for you.
Also I've never disclosed that I blend and drink most of my food.
Most days I "drink" at least two meals a day, and often 3. (One reason the lockups have been easy for me.)
But, again, I avoid talking about this because I never want this to be confused as nutritional advice.
What do I know about the "right" diet for living a long and healthy life?
All I know is that through constant experiment I've iterated to this method that seems to best fuel my human body machine.
The huge leap for me was to see food as fuel, as nothing more than nutrition for the machine.
Not saying you need to stop seeking pleasure from food, just that you can enjoy those 30 seconds of stimuli from the taste buds while also seeing it is merely fuel for the machine.
Yes, again, if you love to cook and food is your greatest thing, awesome, do what you want.
But if you want to seek the most efficient and effective way to fuel the human body for top performance, then you want to experiment with your best fuel.
Back to sleep
My client who sat with that obese accountant wanted to recommend this book that he had suggested to me.
It's a great book on sleep, and ultimately tells you what you want to know.
Generally 7-8 hours is apparently the "right" amount of sleep, with a strong bias to 8. (btw, if it's 8 hours sleep, how much time is that in bed?)
Again, we're all built differently, and what really counts is the quality of your sleep, so our needs differ.
Yet, what you know with ABSOLUTE CERTAINTY is that if you are struggling to sleep, you need to find a fix.
Full disclosure, I'm no expert on sleep.
I've never needed to be, as I've always fallen asleep quickly and slept well through the night.
I have no special routines, like stopping eating 2 hours before bed, or rules and procedures because I've never needed it, and the work I've done for clients on this was bespoke for them.
But if you have a problem with sleep, and especially if you have a sleep deficit, you want to experiment with ways to solve it.
For me sleep comes back to one simple principle.
Minimum viable sleep
I'll be dead soon enough, and I have zero interest in sleeping more while I'm alive.
In case you haven't noticed I have massive goals, I'm obsessed with living my greatest life, not laying there in slumber.
So I want to optimize my sleep quality and minimize the number of hours I need to restore the body.
Again, there's lots of science around this stuff, but I mostly go by what feels right.
If you're tired, you need more sleep, but if you're bouncing out of bed full of energy, well, in September Man we're just going with it.
Two topics for September Man
I recognize that we're some 2,000 words in and I still haven't circled back to our September Man focuses.
But I wanted to set it up this way so we are talking more holistically about your restore and burn cycles, and what really gets you bouncing out of bed full of energy.
Right now I'm building and burning energy, right?
I didn't intend to bounce out of bed at 7:07, but I woke up with tons of energy, and so here we are.
I'm very focused on getting the "right" amount of sleep, and a couple months ago I would have put the machine back to slumber to give it closer to that 7-8 hours.
But in September Man I'm conditioning a different principle.
It's also the same reason today I skipped my a.m trance which I've been accustomed to doing because it felt right to get up and dive in.
1. Wake up, get up
Now this in itself is a deep topic that I've been honing for years.
Back in the day, there were tons of days when I would wake up with a lame inner voice like—
Ugh, I wish I could do what I want today.
Hitting snooze, ruing and ruining the day, I had no idea back then how much my sleep deprivation and negative mindset was making life much worse.
Back then I would have said I was happy, despite waking up ugh, for I was yet to experience true unhappiness, which enabled me to discover true happiness.
Yet if you lived in my head you'd hear a whiney sap.
So over the years of building tech to optimize every second of your life I addressed most of the obvious stuff that many people struggle with.
Never hit snooze.
Never turn your phone on. (I rarely check email before I've done 1-2 Blocks of work, and never read the depressing news)
Stop that less than amazing inner voice, because you know it's merely reflecting a "low vibrating machine" that's been in slumber.
Just put your feet on the floor and get up.
All these fundamentals are well conditioned in me now, and that's why this is merely a small, but important tweak.
The flow state I'm in now from writing to you is straight-up amazing.
And it's this small shift to get up no matter the time if the body is full of energy, perhaps deferring my a.m. trance, that is part of my September Man Upgrade.
Said differently, over time I've locked down powerful protocols for optimizing your day, yet now I've got the machine humming, I'm allowing more flexibility to do what feels right.
Again, it's a small tweak, yet if only you can put yourself on rails from the moment you wake up, you are living your best day.
One thing to keep in mind here is that "fixed" morning routines are boring to me—e.g. a checklist of the 7 things you do—and I want to be operating the most effective principles while doing what "I" and my first pet, want!
There's a massive distinction between "scheduling" vs. "structuring" your day which is core to my Ultimate Days System, that I won't bore you with if you've even read this far.
And this leads us back to the second change.
2. Structuring your sleep
Your Ultimate Days begin the night before.
That's one of my most fundamental principles because we all know that the way you set up your day governs your day.
It's like waking up as a kid on Christmas.
OK, so you have another 360 or so days a year that aren't "special," where you just go to bed expecting to wake up and yep, well, that's just your day.
But what happens when you have a special day?
It might not be something fun, it may simply be that you have something very important to do that you must get right.
You go to bed with this type of focus, don't you?
Even if you don't think that you visualize or program yourself, you always are.
And the night before you're conditioning your neurology for waking up lame or for diving into this special day.
Well, I want to do this every day.
I want every day to be "e-specially" ultimate, and so the night before I'm "supposed" to be programming my day.
But this is where I've fallen off the wagon.
I've been burning every ounce of energy in the day and am too tired at night, so by the time I get to bed my pet and I just "don't feel" like deeply visualizing tomorrow.
All I've been doing is a quick mental rehearsal, and holding an image in the mind (part of my lucid dreaming and out of body protocols) as I fall asleep.
Again, I've got much of this locked in, but September Man is about coming back to this protocol.
So I've been doing my night trance earlier in the evening, actually right after my evening workout, so I have the energy popping to do a solid visualization.
The other thing I'm doing is bringing back the sleep app I've used over the years for tracking my sleep, and waking you at the right point in your sleep cycle.
Yes, once again, these are small tweaks, but I'm working towards perfection here, my 100% day, and these small iterations are already making a huge difference.
What can you do?
I really went to town on this one, didn't I?
And also I don't perceive I've made it very actionable for you, so let's just say four steps:
Develop your own method to optimize your sleep and wake up full of energy
If you have any of it, cut out all that a.m. nonsense laying there in bed, and just put your feet on the floor and get up
Energize the body-mind machine ASAP. In my case today I only did a little Shake and Wake and The Cure (tools from Ultimate Days) because I'm using the flow state of writing this to "pull" the mind
Test and iterate over and over again developing your best method
To more good night's sleep and ultimate days!