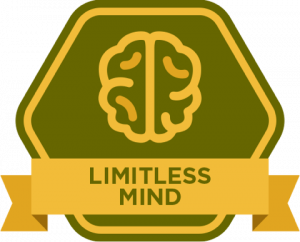 Last name ever
First name greatest
Like a sprained ankle, boy, I ain't nothin' to play with…
Drake raps in Forever.
It May Not Mean Nothing To Y'all
But understand nothin' was done for me
So I don't plan on stoppin' at all
I want this shit forever, man—ever, man—ever, man…
Yeah I'm about my business
Killing all these rappers you would swear I had a hit list
Everyone who doubted me is asking for forgiveness
If you ain't been a part of it at least you got to witness
OTT Confident
To say the least, rappers are over the top confident.
And the world loves em' for it.
They say it in ways the rest of us don't feel empowered.
As Kanye raps in Stronger—
Bow in the presence of greatness
You should be honored by my lateness
That I would even show up to this fake shit
Now I'm not saying we want to run around rapping like Kanye, just that…
Too Many Of Us Go The Other Way
We make ourselves smaller.
Sell ourselves short.
Under appreciate our uniqueness.
Are unwilling to stand for who we are.
Look for what is great in us.
Honor what we've done in our lives.
Assert ourselves with confidence.
And if we can't do this for ourselves, who will?
First Forever
Every client I've ever worked with…
EVERY SINGLE CLIENT…
And especially my toughest client, Geoff Blades.
We've done a lot of work to bring out their greatest.
Not to over-pound the table.
Or spew lines like a rap God.
Just to remember who you are.
What you're capable of.
What you deserve for yourself and your life.
This is first forever, and why my Do What You Want books begin with a chapter titled Starting With You.
Here's it is in Track 2 from The Limitless Mind Masterclass:
P.S. You can listen here to previously published tracks from this Masterclass.
P.P.S. You can read here more mindset articles.