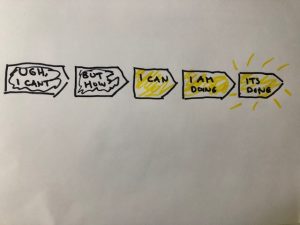 Indeed Covid threw a spanner in the works, didn't it!?
What the heck will this year look like?
Are we opening up for good?
For a little while?
What will happen in the economy?
In your business or career?
Can't know.
What you do know is…
Whatever you make of this year doesn't come back to the economy.
Or your industry.
Or your business.
Of course none of these things you control.
But what you do control is the attitude you bring to winning this year.
What is this winning attitude?
And how do you get here from where you are now?