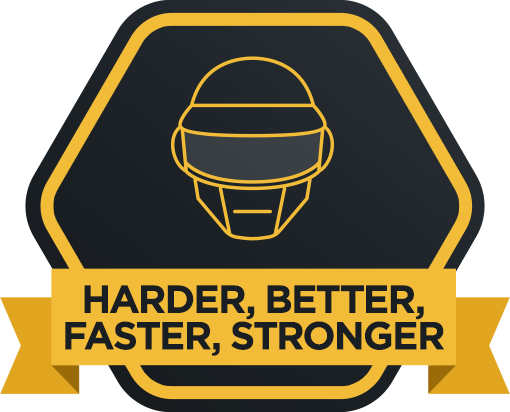 "Nobody Cares, Work Harder."
That's the name of a track from rapper Dizzy Wright.
The song I've barely rotated.
But the title keeps hitting me!
It captures a theme in his music too.
When I came across this track a couple years ago he was working hard to break through.
Perhaps he has now, tbh I don't pay attention.
But when I see his track it always makes me think…
Can you work harder?
What does it even mean to work harder?
What does it mean to you?
Is it raw hours?
Volume?
Production?
Getting more done in less time?
Doing harder things?
It means these and many other things to me too.
But when I was faced with having to find another gear to win…
I went deep on SIMPLIFYING it down to these two PRINCIPLES.