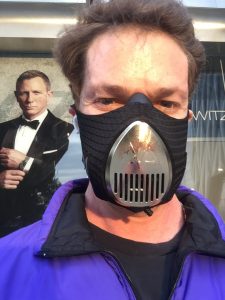 What do you know of that little voice inside your head?
Technically, you likely know it's called an "inner voice."
But oftentimes it isn't only a voice, is it?
It's pictures. Feelings.
Ultimately, it's the way that you communicate with yourself "inside."
For a long time I've been deeply exploring the technology of what I perceive this inner voice to be.
What I believe it is, and what it isn't, might be surprising to some of you.
Yet, here I only want to keep it real practical.
Is your inner voice positive?
People say all the time that you should listen to your inner voice.
My question is—which one?
Coz you certainly don't want to listen to your inner voice that makes your life worse, do you?
The question here being—is your inner voice making your life better?
The answer for many of us of course is "sometimes."
Sometimes that inner voice is "telling" you good things.
Like a good friend it's helping you feel more resilient or happy or energized or focused or "let's do this," etc.
Yet, for many of us, perhaps too often your inner voice is more like what?