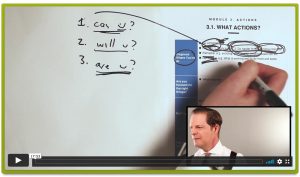 One of my oldest buddies has driven to the top this way.
Actually, he's more than a buddy.
He was one of the bankers who I was lucky to work with in my early days.
In many ways he taught me the business.
Especially what it takes to get it done and keep driving forward.
Not into self-help
This may not surprise you because it might be the same for you.
But, few of my clients, friends, and even people reading these letters are into personal development.
Like me before 2000, I'd never read any of that stuff.
Catapulting myself from working class nowhere to Goldman Sachs was "simple" to me.
It never required reading books on mindset, goals, time management, etc.
Simply, I decided to do everything I could to drive my best results.
And day and night I put my head down and cranked away.