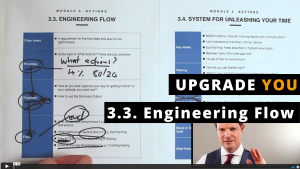 On average we check email 74 times a day.
When you look at that number, what does it make you think?
Is it high to you?
About right?
Low?
Because in a 16 hour day, this means ONLY checking email every 12 minutes.
Ding, ding human…
Does the story of Ivan Pavlov ring a bell?
You might be familiar with how he conditioned his dogs to salivate at the sound of a ringing bell.
But do you know why this works so well?
And how it works exactly the same in you and me?
Of course you do!
Because you might be doing it all the time too.
Jumping to a dinging phone, responding to notifications, half the day working for your device, rather than it working for you.
It costs you a ton of time and effectiveness.