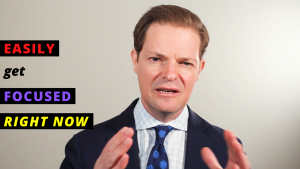 "Are we having fun yet?"
Today I woke with these lyrics playing in my head.
I'll get to the song in a bit.
It's not even that relevant, but the theme is very much one thing I've been focused on in quarantine.
Let me ask you something—
Have you gotten happier in quarantine?
It's not a trick question, btw.
I'm being totally serious.
And I know for some friends and clients it's been true.
Of course for lots of reasons it's a crappy time, and it's not just how they've chosen to see it.
But all this has slowed down our lives.
Given them more time with their pets and family.
To focus on the things that most matter to you.
So whereas some people seem to be really spiraling down in this hard time.
Others seem to be using it to spiral up.