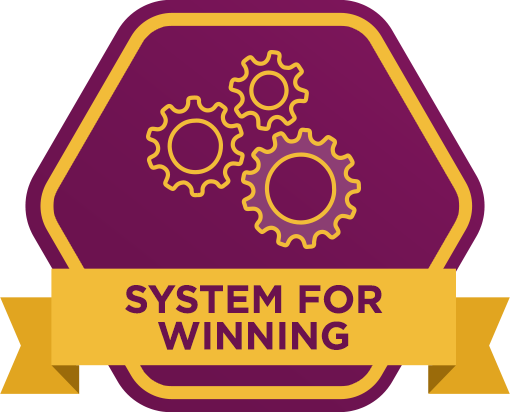 A client had a huge breakthrough this week.
Something we've been working on for a while really clicked in him.
It's f'n cool to see.
When after all the ways we've been triggering this, boom!
He could see exactly what he needs to do.
That's the hardest thing
Knowing what to do.
Meaning, if you have a job and your boss says to you—do these 5 things and you will succeed.
OK, well, that can still be hard, because these things might be hard to do.
But by far the harder thing to winning is when you have no clue what to do.
When you're looking at your goals, and you literally have no idea how to win at them.
See, a lot of the time I talk about pro athletes, but in some ways that's an easy game.