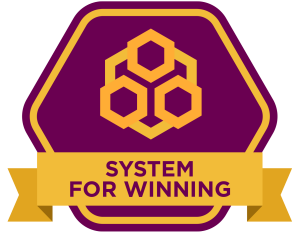 "You need to think smaller," her boss said.
5 minutes later my friend was typing into google, When do you apply to business school?
3 years later she graduated HBS.
Today she's building big.
There's Nothing Easy
About dreaming big.
Waking up every day eye on the prize.
Taking actions that keep breathing it life.
Plenty of people pretend to encourage thinking big, but few do.
Even fewer teach you how.
All alone at the end of the evening when the bright lights have faded to blue…
It's All On You
The Eagles sing—
And when you're looking for your freedom
Nobody seems to care
And you can't find the door
Can't find it anywhere
When there's nothing to believe in still you're coming back
You're running back, you're coming back for more
So put me on a highway and show me a sign
And take it to the limit one more time