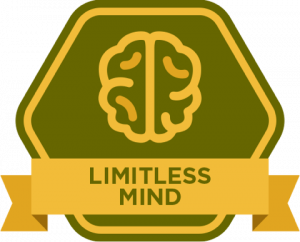 A buddy forwarded me a link to this podcast with redeemed social-destroyer Chamath Palihapitiya.
Inside apparently he shares his deep wisdom on how people in Silicon Valley are deeply unhappy.
He suggested I listen.
I laughed. I never waste time on podcasts, and I only find it funny hearing more privileged folks are deeply unhappy.
Of course they are.
People Are Deeply Unhappy Everywhere…
There's so few humans on the planet who don't feel some sense of lack.
Many of us can pretend otherwise…
We can post a fake-smiling picture on Fakebook and claim it ain't so, but it's written all over our lives.
We gulp down our coffee just to get started. Kids and adults alike pop their pills to make it through the day. Booze and more drugs to take the edge off at night.
Uppers. Downers. Social. Porn. News. Online. Food. TV. Gaming.
Our lives are a menagerie of addiction and distraction.
Insecurity. Worry. Anxiety. Fear. Crap thinking. Constant one-upping.
This "normal" many of us define as "happy."
I Did 
Even after a decade of searching for what I wanted in thousands of self-help books I would have told you I was happy.
Confused about life. Frustrated with my job.
Filling my head with news, fearful of where the world was headed. Worry. Insecurity. Constant thinking.
It wasn't until this mission busted my mind and I truly, for the first time, felt deeply unhappy, I saw the light.
Looking up from the ocean floor I could see my old definition of "happy" was the waterline, but there is so much further we can soar.
How Many Of Us Feel Amazing? 
See, it's not just that so many of us feel "normal."
It's how many of us are walking around every day feeling fucking amazing?
How many of us live in the hells yeah? 
Even so many of us with so much are unfulfilled, forever dying in a sense of lack.
If only we had more of this or that. If only the world wasn't such a shambles. If only the president was different…
There is only one "if only…"
"If Only" We Can Free Our Minds
"Normal" isn't our fault.
It's our biology and social conditioning.
Our biology is built for survival, mechanisms of which are the antithesis of "happy."
The happy caveman on the plains of Africa was named Lunch, and still today our biology has us walking dead.
Engineered with a negativity bias, our brains are built for "normal," cycling some 70,000 mostly negative redundant thoughts a day.
And like the way unhappy-spreading social-destroyer Chamath made his fortune, our society is forever stalking us prey.
Our Society Is Steaming In Shit
The news is the worst of the world.
We're fed fear for breakfast, lunch, and dinner.
Served murder for entertainment. Politics for argument. Social issues for dividing and conquering.
"Educated" to do what we're told. Worked till we're retired. Constantly marketed and sold shit that still leaves us wanting.
Like the fake dopamine hits social-destroyers like Chamath engineer, we're brainwashed believing to reach our new normal we only need that next thing.
But, in the end, no matter what shit our society shovels us…
It's all in our heads.
It's Not Our Fault
There are unseen forces on this planet that are working against us…
But what is our fault is how few of us humans are willing to elevate beyond it.
Our victim-society talks about fear, worry, anxiety, obesity, booze, pill-popping, porn, online, social, ADHC epidemics like they are happening to us when every moment we choose how we operate our bodies and minds.
It's not our fault our society teaches us NOTHING about living limitless, but it is our opportunity to train ourselves.
So many of us are stuck in limited thinking and being, when limitless is right here inside our minds.
Limitless energy. Limitless motivation. Limitless focus. Limitless imagination…
Limitless YOU
For 10 years of research I still thought this game of life was about getting and doing what you want.
Then, when I had it, I was living the life I truly wanted, it took losing my mind to find what this life is REALLY about.
This ENTIRE game of life is about how skilled you can get in your mind.
This is THE META skill in life.
It's not about what you have. Or what you get.
The quality of your life is ONLY determined by how good you are in your mind.
Becoming Limitless
Whatever you want it all begins with you.
Not what you say or get or do, but how willing you are to train yourself limitless.
Limited, forever wanting, forever distracted ways of being are the normal, but limitless is the other side of the coin we can flip.
Limitless dreaming and scheming.
Limitless thinking and feeling.
Limitless actions for limitless creating.
I don't know the limits of humanity, but I do know it all becomes possible when we unleash our minds.
Unleash Your Mind
When I wrote about feeling amazing at will I got hate mail.
People think I'm shoveling some feel-good bullshit like a social-media feed / vomit.
But, this is no delusion of grandeur…
As Eddie Morra puts it in the movie Limitless, "I have a formula for grandeur."
We live in a society of limitless posts on reaching your potential that shits all over personal development.
That yammers on about evolution but admonishes evolving.
That whines about being deeply unhappy, but does nothing to actually change it.
Listening to deeply unhappy podcasts only brings you down to their level.
Fakebook brings you down even more.
Elevate yourself by Building Your Limitless Mind.
I'm well beyond trying to convince anyone to actually train their minds.
But I am providing the best solutions I know…
This is the free sample track to the Limitless Mind Masterclass.
And this here is Track 1 of the Masterclass:
It's 45 minutes short, so it's far too long for people who have to get back to important tasks like depressing news, unhappy podcasts, Fakebook, etc.
But for those of you looking to truly build yourself limitless, there are three key parts to this track:
1: 15mins: I rant about how our society builds us limited
2: Next 15: I talk the ABCs of Building Your Limitless Mind: Choose your thinking. Unleashing your potential. Actually, evolving
3: Next 15: I talk through the structure of the program