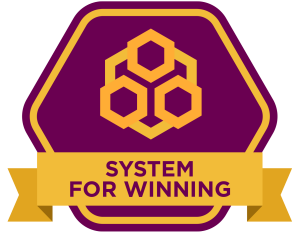 Working from home I'm often wearing a gun belt loaded with two pistols.
Glock 17 on my right.
M&P left.
Spare clips in front.
Neither shoot brass.
Just a laser I'm constantly drawing and painting targets left and right.
Practice How You Play
When I first started shooting with these retired SEALs I was surprised they carry hot.
Not just a holstered gun.
A round in the chamber; ready to draw and kick.
Back then I didn't know anything about guns, nor get why someone would carry at home.
I still know jack about guns.
But I've quickly got skilled at shooting because I practice how I play.
Not Shooting, Gunfighting
Another surprise I got on my first training day was learning what is shooting like John Wick.
I'd thought of shooting as drilling targets, but they kept calling it gunfighting.
The tool is the same, but the craft as different as kata to the samurai life.
A gunfighter, a tactical shooter, needs to be accurate but moreso, fast.
A mate was an expert marksman in university.
Picking up my training pistol he slowly presents, lines up the sights, and squeezes the trigger.
I rapidly draw from the holster, paint the target, change the clip, and put the second on much faster.
Accuracy comes second when you're training for a gunfight.
First Hole Counts
In a gunfight what matters most is first putting a hole in the other person.
A fast and loose trigger pull that grazes your enemy is a much better outcome than them first drilling you.
Lining up perfectly might be your best shot, but not if he shuts off your clock first.
But first put one in him and it's easy to tap in two.
Now, of course I'm talking theory here.
I never expect to actually shoot at someone.
But, as I said, if you're training to win, practice how you play.
Are You Practicing To Win?
Most business builders fail because they spend their lives lining up the shot.
They think it takes the perfect idea.
They fuss over getting everything just right.
Few ever get started, even fewer get it off before the clock runs out.
The hacker motto, as Zuckerberg puts it is, "Move fast and break things."
Whatever is your game.
Practice how you play if you want to win.
Here's Track 9 from the System for Winning Masterclass, Getting It:
P.S. You can listen to previously published tracks from this Masterclass here.