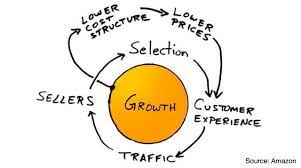 What would you say is the hardest part to achieving what you TRULY want?
Often people tell me it is knowing what you want.
For sure this can be hard.
In fact, it was so hard for me that this question hijacked my life 22 years ago, and led me to build The System for achieving what you truly want, even if you don't know what this is.
So, certainly, I agree this can be hard.
But I'd suggest that what comes with it is much, much harder—
Knowing how you ACTUALLY achieve it, as quickly as possible.
How, REALLY, how?
For ACTUALLY achieving, this is the ONLY question that counts, isn't it?
Certainly there are lots of people who are interested in these topics in theory.
But if you're serious about actually achieving what you truly want, being certain on how is ALL that counts.
How certain would you say you are?
Do you know exactly how you achieve?
Meaning, you know with CERTAINTY the actions that drive the success you want?
Or is it less clear for you?
What drives achieving?
A client has an asset management firm.
In my 24 years on or advising Wall Street he's the brightest mind on investing that I've come across.
The unique ways he thinks about investing.
And the sophisticated methods he's built are leading edge.
Nothing like what he's built exists.
It is THE answer to investing for just about everyone.
So what?
Who cares?
10->3->1
One of the hardest things for him starting his business was this—
Even the absolute best solutions never just sell themselves.
Soon after starting his business he saw it doesn't matter how best your product and service is.
If you build it, they NEVER just come.
Instead he saw, just like he had mastered investing, to build the business he wanted, he needed to master business building.
Specifically, he needed to master the flywheel that drives his business faster and faster.
One of his principles is this—
10 meetings—>
3 serious prospects—>
1 client.
The flywheel
Ultimately, what you see in his business is that meeting volume drives velocity.
Now, to be precise on this, not all volume is created equally of course.
If you are deep in the craft of selling and business building you well know this.
10 of the wrong meetings, for instance, burns time and yields nada.
So the flywheel of his business is far more sophisticated than just doing meetings.
It's the engine that drives the right meetings.
The machine that funnels the right prospects in the right ways into the right "vortexes" that keep spinning the flywheel faster and faster.
KIS
You know this notion of Keep It Simple.
When it comes to knowing the flywheel drivers of your career or business, this is how CERTAIN you want to be.
It's like the concept of the 4% Actions that I've written to you about.
This is for being EXTREMELY clear on what actually moves the needle by focusing on the 80/20 of the 80/20.
These are the small number of "drivers" that ACTUALLY drive your winning.
Point being, although it can take serious effort to identify these, your flywheel is ALWAYS simple.
As in the case of my client it starts with relationships that drive meetings.
Amazon's flywheel
I'd never before come across a modern business builder like Jeff Bezos.
Not to get too grandiose here, but in Jeff Bezos I see the same genius of business that we apparently saw from J.D. Rockefeller.
That fella basically rocked 100% share of the kerosene oil market.
He did it by being EXTREMELY clear on what mattered most to customers (safety).
And developing the industry "standard," his Standard Oil.
Similarly, Jeff Bezos built Amazon into what one might consider the online standard.
Like Rockefeller he did this by being extremely clear on what matters most to his customer.
And therefore what BEST spins the Amazon flywheel faster and faster.
Fly-wheeling faster
You see a chart of Amazon's flywheel at the top of this page.
We go deeper in this program on rocketing to the top like Musk and Bezos, but at first glance notice how simple this is?
And also how powerfully it captures what TRULY matters to having built Amazon into the unstoppable machine it is today?
Just 6 variables for limitlessly growing Amazon:
Selection
Lower prices
Customer experience
Traffic
Sellers
Lower cost structure (which drives lower prices)
Boom.
Now, of course like my client's incredibly sophisticated methods, there's A LOT that goes behind each of these drivers of the Amazon flywheel.
Yet, in the most basic sense, this is ALL it took for Jeff Bezos to create trillions of dollars of value.
Your flywheel?
You know one of the saddest things I decoded to winning in my career on Wall Street?
That HALF your job is managing the internal "politics" of your career.
In an ideal world you could invest ALL of your time actually driving more winning in the business.
But the fact of perhaps every job is that your colleagues' perception of you enormously drives the flywheel of your career.
I point this out because if you're in a career, you may want to think of half your flywheel this way.
Is this part of winning in your career?
What about your business?
How certain are you on what TRULY drives your flywheel?
Can you draw it as simply as Amazon?
What might you do differently to drive your flywheel faster and faster?
Or perhaps you're still at the first step, thinking about what you TRULY want?