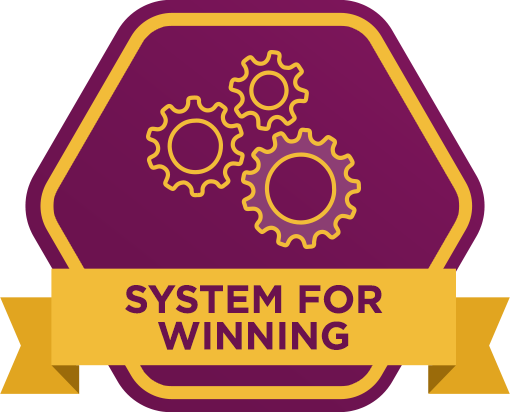 It can feel hard when you're stuck, can't it?
And stuck can mean a lot of things.
Sometimes you can feel stuck in a way that's temporary.
Say, at a time in your career or life you've just gotta work through.
But other times you've gotta make a leap.
Maybe that's a defensive leap because you don't see things playing out as you planned.
Or my favorite, offensively leaping to what you TRULY want.
Either way it can feel hard, when you want it to feel natural, like you're just taking steps.
Or leaps!
"I'm seeing the next level," said a client.
Now I will say, for decades all he's done is keep reaching the next level!!
And he's very good at it.
Over this time he's made a number of HUGE career leaps.
Changing jobs at his firm.
Moving geographies.
Strategically leaping to different firms to skip a couple of rungs on the ladder.
Doing this he's catapulted himself to near the top of a huge business.
And now he's looking at two different leaps from here.
They're both awesome.
But this too is where OPPORTUNITY can turn to stuck!!