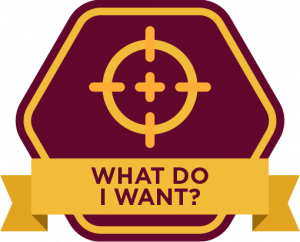 Many people are seeking more purpose.
It's not just a buzzword of the era, but us humans have always been driven by a deeper sense of meaning.
A problem for many of us is that we don't know where to look to find it.
And this leaves many of us stuck…
Looking In The Wrong Place
Purpose is one of those funny topics in our society.
Like sex, purpose is talked about all the time, but nobody ever teaches us how to get it.
How do you even know what it means?
Where do you find it?
Under that rock over there?
Shake the tree and more purpose / passion / meaning might fall out?
Maybe, but what's for certain is where it's not found.
At Not Purpose
When we lack purpose, our brains often keep us stuck focusing on our lack.
I just don't know if I want to do this anymore.
Is this all there is?
I just want to feel more purpose.
It sounds good, but what we focus on is what we get, and the more we focus on our lack of purpose, the less we have.
Instead, we keep finding more purpose when we…
Um… Do Something Purposeful
Einstein said "We can't solve problems by using the same kind of thinking we used when we created them."
And as long as we're focused on our not purpose, we'll never find more.
Purposeful action creates purpose and when we stop focusing on not purpose and get ourselves moving with purpose, we've already found it.
This is what the What Do I Want? Masterclass is about.
Here is Track 4, Step Right Up!
Listen to other tracks from this Masterclass:
Go For What You Truly Want (Even If You Don't Know What It Is)