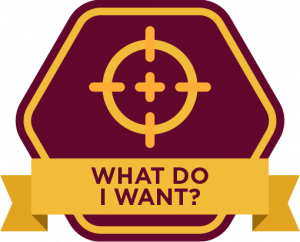 Where there is desire, there is gonna be a flame
Where there is a flame, someone's bound to get burned
But just because it burns, doesn't mean you're gonna die
You gotta get up and try, and try, and try
She Might Be Singing About A Man
But we all know she's talking about something more.
We all have dreams.
Things we burn for.
It's better to have loved and lost, they say.
But the fear of loss can be so scary that we never try.
Are You Just Getting By, By, By?
Ever worry that it might be ruined
And does it make you wanna cry
When you're out there doing what you're doing
Are you just getting by
Tell me are you just getting by, by, by…
You gotta get up and try, and try, and try
Keep Trying
Deep inside we burn for what we truly want.
Often its hard to know what this is.
Many people gave up on their dreams.
But as Steve Jobs said, you gotta get up and try—
Your work is going to fill a large part of your life, and the only way to be truly satisfied is to do what you believe is great work. And the only way to do great work is to love what you do. If you haven't found it yet, keep looking.
Lord knows this isn't easy.
Persisting through uncertainty. Fear of disappointment. Failure…
Breeds Success
As Jordan put it—
I've missed more than 9,000 shots in my career. I've lost almost 300 games. 26 times, I've been trusted to take the game-winning shot and missed. I've failed over and over and over again in my life. And that is why I succeed.
No matter what you want.
You gotta get up and try, and try, and try.
Here's Track 4 from the What Do I Want? Masterclass, Step Right Up:
P.S. You can listen to previously published tracks from this Masterclass here.