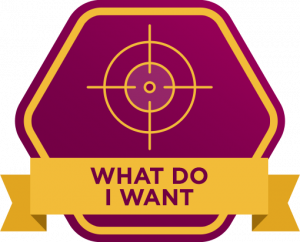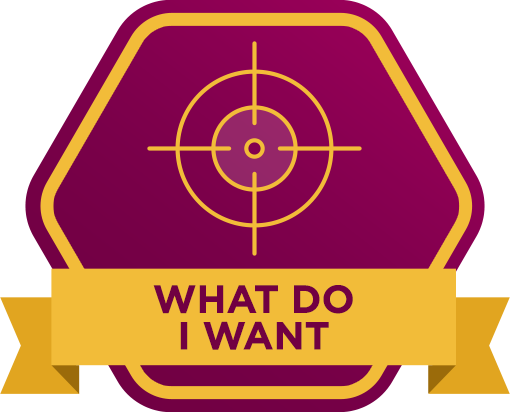 Was a question that started all this for me.
It seemed such a strange question at the time.
Before, I thought I knew the answer.
But when I started thinking differently, it wasn't like a bolt of lightning, some epiphany.
More like over time my brain kept coming back to my question…
What Do I Want?
What really matters to you?
What's your life about?
Is this what you dreamed it would be?
What you want it to be?
Who you want to be?
Do you even know?
Back when I started asking these questions I had no clue.
And even less clue where it would lead me.
The Power Of Questions
A client is a collector of information.
His job is to ask lots of questions in different ways, to keep assembling truth.
"Truth," he says, "Isn't like a jigsaw puzzle at all."
You don't need to put most the pieces together to see what it reveals.
It's more like finding just one marked card in a deck, which reveals a bigger truth.
He says you often don't even know what intel you're seeking.
But through the process of exploring, you keep honing in on truth.
Adventure
In the final scene of the book Ready Player One…
The story comes down to playing one video game.
An old Atari game called Adventure.
Where the secret to playing the game isn't to play the game at all.
The purpose of the game isn't to win.
That's losing.
But to hunt around for a hidden key to a hidden room that reveals a hidden truth inside the game.
In other words the purpose isn't to play the game, but to play the game within the game.
But, What Do I Want?
Many of us feel stuck not knowing what we want.
As I once did, we think to ourselves…
If only I knew what I want, then I'd be able to get it. 
Yet, without knowing what we want, we feel stuck not even knowing a right move to make.
What do I want?
I don't know, I really need to figure it out…
OK, so what do I want? 
I don't know, I really need to figure it out…
Round and round we can go asking the same questions getting nowhere.
Hunting The Clues
If we think we need to know what we're searching for, we never get started.
But when we see that's the purpose of the game of life.
Sometimes to not know, and to keep hunting the clues to know more…
Well, now we're on an adventure!
Allowing what we want to keep emerging as we find more clues.
This here is my method for figuring out what you want.
A solution that took me some 10 years to discover…
How to become unstuck.
To keep moving forward, even if you don't know what you want.
This track 1 from this free Masterclass on What Do I Want? has more than the clues:
P.S. This was the first Masterclass we recorded and the audio quality isn't what it evolved to be.