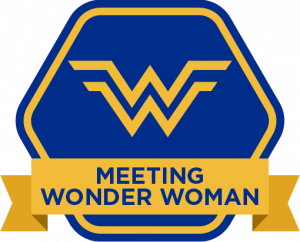 "With my phat house and cool car," my gay buddy said.
"You might be right," I responded, "But why?"
"Obviously because we're attracted to rich and successful people."
"Perhaps, yet, why?" I pushed him deeper.
What REALLY Drives Attraction?
Why does rich and successful attract men and women alike?
Well, first of all, it doesn't always.
Plenty of rich and successful people are bad at attracting men or women.
But when it does work, why?
"Rich and successful is a criteria, like red paint on a car," I said to him.
It tells you nothing about why it stimulates our biology.
And when you get to the heart of why it works, to the principles of attracting, you see many ways to create attraction.
The Laws Of Attracting
Rich and successful works because of what it connotes.
"One you might call positive," I said to him, "It implies you are a person of high status, or high value."
This is principle number one, the first Law of Attracting in my Meeting Wonder Woman Masterclass.
"Ah, which is why waving around your Ferrari keys fails," he quickly grokked.
Because as soon as you are broadcasting high status, well, you're no longer high status.
"And, so what's the potentially negative reason it attracts?" he asked.