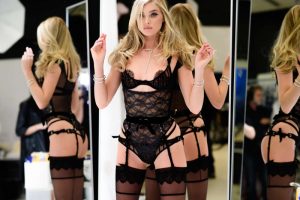 I have a confession for you today.
It's a little awkward for me to share.
Now I'm not expecting that you're a priest or priestess and sharing this with you absolves me of my sins…
But I feel we're real honest with each other so it's good for me to share anyways.
I'm No Angel
I suspect you already know this about me but…
Sometimes I do things where I have an ulterior motive.
If you read back through many of my newsletters for instance, you'll see lots of hidden meanings.
Ambiguities.
Often I'm sharing different messages for people at different initiations, such as this article on the hidden secrets of the mind.  (confessing again, not the real hidden secrets, just those I can share publicly)
And then there's articles like this one picturing Victoria's Secret angel Elsa Hosk in her lingerie.