Masterclass
Meeting Wonder Woman
Which man doesn't want to meet his wonder woman? Or even just get better at meeting any man or woman? Who ever teaches us how? *

To meet your Wonder Woman you want a super approach.
You can hope to meet your wonder woman, or be best prepared.
---
THE survival skill nobody teaches us.
What's more essential to our biology?
Than survival and replication?
In our society, what's more natural than pairing up?
Yet, who ever teaches us how?
When it comes to dating, many of us are like 16 year-olds fumbling around in the dark.
For something this important to our survival, you'd think we'd be given at least some clues.
You know when you know…
Great, thanks a lot!
That's the best advice we get for choosing our life partner?
Yet, at least it's better than the nothing we're ever taught on dating!
Fear worse than public speaking…
As I talk about in my public speaking Masterclass, it's often said that the fear of public speaking is worse than the fear of death…
Yet I would assert that for many men it's still a lesser fear than approaching a potential mate.
How many of us feel empowered to strike up a conversation with just any person?
Let alone approach a woman we're attracted to?
This has always been hard for some men and women, yet in our modern world it appears these social skills are increasingly lacking.
With "dating" reduced to liking and swiping, it's little wonder loneliness is being labeled an epidemic.
Not just for meeting wonder women.
How many of us would like to be better at meeting any person?
To get beyond our insecurities and fears to just walk up and talk to people?
How valuable is this skill in life?
Don't many of us want to have more great people in our lives?
Yet on average it's said American adults haven't made a new friend in 5 years!
What about you?
Wouldn't it be fun to meet more wonderful people?
And perhaps even more fun for some of these people to be wonder women?
Not just for younger people.
There's a lot of pain out there, isn't there?
People are lonely. Isolated. Desperately seeking the right relationships, but they don't know how.
And it's not just younger people, is it?
Plenty of middle-aged people are still looking for the one.
Many others go through breakups or divorces, and they need to get themselves back out there.
But nobody ever teaches us how.
That's what this program is for.
It's not about all the things that go into building great relationships.
It's only about the hardest part for many of us…
Actually meeting a man or woman.
And not just any woman.
Our wonder woman.
The most amazing woman we can imagine.
The super hero of our lives.
How would it be if we could get rid of those things that hold us back?
Uncomfortable in approaching and meeting people?
What are those things that hold us back, particularly in meeting wonderful women?

Who do you show up as?  
How do you best prepare to show up your best?

How do you engage someone?
I mean really engage, whether it's your wonder woman or someone else.
How many settle?
Look, and I hate to sound offensive here…
But how many of us settle for someone less than we deserve?
Or perhaps worse, not knowing how to meet the right people, how many of us settle for being alone?
We settle for lots of reasons but a main one is lacking choices because we aren't empowered to simply walk up and meet the people we want in our lives.
And even people who are good at this…
How many have a consistent, repeatable method to meeting people that enables them to get better and better over time?
This method can be used by anyone to meet anyone.
This program is for a man meeting his wonder woman but it could be used by anyone.
When you deeply understand the Principles of Attracting…
And you have rigorous processes and skills for meeting people, you can use this program to meet any person you choose.
This program could be used by women to meet men. Men to meet men. Women to meet women. Binary to meet non-binary.
Whatever is your fancy.
I have gay buddies who use this to meet men.
And meet plenty of women who'd like more of these skills.
So they can flirt better and attract men. Or feel more empowered in approaching the men or women they want.
Yet, as you know… I'm no PC police pleaser!
And this program is based on what I needed…
What, specifically, I have researched and tested, which is a man meeting his most wonderful woman.
I make no apologies for being a warm-blooded male looking to meet wonder women.
And neither should you.
For some reason in our society where pairing up is central to our lives.
And sex is sold everywhere.
Being highly strategic in the way you meet women seems to be judged or even frowned upon.
Also at a time when masculinity is being shamed…
Even though women so desperately want us to be men, this type of behavior can be demonized.
Of course we recognize that like the used car salesman tainted the craft of selling, chauvinists "picking up" women also leaves a stain.
A tasteless community.
When I began researching these topics and the so-called "pickup community," which was popularized by Neil Strauss' book, The Game…
I was blown away by the mastery those guys had developed on this topic.
But I was also disgusted by the way some of them speak like rappers about women.
And how they were deploying highly advanced tools of covert influence to predate on drunk women.
As Spiderman says, with great power comes great responsibility…
And I could see these same skills could be used in much better ways.
But only by upgrading their game.
Super Game
Look, and I know I sound like an arrogant jerk but…
If you're looking to meet drunk women in nightclubs, then that's a certain type of style.
And the pickup community is full of that low-level stuff like—
Opinion openers… So, ladies, let me ask you a question… ugh.
Or dressing like an idiot, what they call peacocking.
Or negging her, making women feel even more insecure.
Or cold reading like… I can tell you're someone who likes to be with your friends but you also enjoy being on your own... Duh!
Or even, you ready for it, palm reading, as what they call a demonstration of higher value.
All that certainly works well in low-level arenas.
But if you're looking to meet high quality people in high quality arenas…
Well, you want a higher quality game.
High school basketball demands a high school quality game, but stepping up to the NBA requires you to play pro.
And if you're looking to meet your wonder woman you want a super game!
"Picking up" is for the caveman.
The idea of picking up should be left to the caveman clubbing and throwing a woman over his shoulder.
For us modern types, engaging with sophisticated people, we want sophisticated frames.
The notion of picking up loses all sense of respect, and is devoid of what truly matters in human relationships.
It's not about whether you can convince somebody to kiss or go out with you.
But showing up as the person they want to engage and spend time with.
This Masterclass isn't about "pickup" or seduction, or how you get someone's phone number.
It's about Meeting Wonder Woman with a super method and building yourself into a super man.
An end-to-end systematic method.
There's lots of good ideas on these topics but as I often say…
Knowledge is impotent.
Thousands of diet books and we only get fatter because it's not what you know, but how you're putting it to work.
Like all of my work and Masterclasses, this isn't just about sharing with you the best ideas I've discovered.
But together we're working through a highly systematic end-to-end method for meeting your wonder woman.
This approach is built for driving consistent, repeatable results, over and over again.
In a way that you can get good, FAST.
And, as you keep putting this method to work, quickly get better and better over time.
Cutting to the chase.
For the thousands of hours I spent researching these topics, what I discovered is something simple.
There are only three things that matter most to being super at meeting your wonder woman.
Getting good at most things takes little knowledge.
It takes knowing what truly matters and having the discipline—notice I didn't say motivation—to practice it over and over again.
The same is true with Meeting Wonder Woman.
And hence in this program we keep coming back to nailing these three things:
Get yourself approaching!
What does it take to get beyond your approach anxiety and in the habit of simply walking up to women you want to meet?

Showing up as a desirable man.
Who must you train yourself to show up as to engage and bring her into your world?

Communicating in an engaging way. 
What does it mean to truly engage someone? (hint: emotion). How do you do this? How do you show up best prepared?
Masterclass
Meeting Wonder Woman.
Discover the system for meeting your wonder woman.
Here's just some of what you get with this 11 hour Masterclass.
A system for meeting wonder woman.


Not just some random ideas, an end-to-end method for meeting, engaging, bringing wonder women into your life.

Targeting wonder woman.


We all know goals are crucial. If you're firing a gun you want a target. Here we put wonder woman in the crosshairs.

Laws of Attracting.


Attraction can seem complicated, or simple when you understand the laws. We go into 5 Principles of attracting wonder woman.
The Four Step Protocol.


Preparing yourself for super game, like a pro athlete on Game Day, this is your rigorous method.

The Engaging Protocol.


You don't want lame lines, you want a simple protocol for moving your wonder woman from meeting to your intent.

Wonder Woman Deep Learning Track.


This track brings together the Masterclass, integrating The System For Meeting Wonder Woman deep in your brain.
Track One
Introducing Meeting Wonder Woman.
Why do we need a method?
We don't!
But I wanted one, and I'm betting you do too.
Another way to ask is, what holds us back in meeting people we're interested in?
There's lots of labels but they're all spelled the same—FEAR.
Of "rejection." Or disappointment. Looking silly. Feeling smaller.
Fear gets us to hold back. To say things like, "She's probably got a boyfriend."
And while there are surely many things that hold us back from going after what we want, a powerful method always moves us forward.
Too many incomplete solutions.
In life we come across many basic and incomplete solutions.
If you're hunting for a job people say you just have to get out there. You have to network. OK. With whom? Where? When? How?
It's a decent sounding idea but it's weak.
Meeting a man or woman is the same.
To meet your most super people you want a super method.
An end-to-end method.
The System For Meeting Wonder Woman isn't just some basic ideas on meeting someone.
It's an end-to-end method for meeting any person you want anytime, any way you choose!
As I keep saying, knowledge is impotent.
It's not that we know we should go up and talk to someone we're attracted to, it's, how good are we at getting ourselves to do it?
Some men focused on these skills see it as a lifestyle, when anyone with a life merely wants a method to meet any woman anywhere.
Three parts to this method
Here we are building a highly systematic method for you to be excellent at this.
Not so you can meet a woman here or there, so you have a method for driving consistent, repeatable results, over and over again.
1. How you target your wonder women and get methodical about where and how you meet them.
2. Understanding the Laws of Attracting, what actually attracts men and women? And being able to use them.
3. A method for showing up and engaging her as a super man, and indeed building yourself to be more and more super over time.
Track Two
Targeting Wonder Woman.
Getting wonder woman in your mind.
This track is a short track to get us started.
It's designed to lay a track in your brain that aligns you at the deepest levels with the rest of this program.
Inside we do some modeling of your wonder woman.
To get her firmly in your mind, getting clear on who she is, to get your juices flowing so to speak.
We also go deeper into your intent, into what you plan to do, who you plan to be, in order to meet, engage, attract your wonder woman.
Who is your wonder woman?
Our society sells us a model of super, doesn't it?
And while actress Gal Gadot gives a pretty face to Wonder Woman, who you perceive to be your wonder woman is all that matters here.
What is it about her that is attractive to you? Perhaps it's not at all what she looks like or who she is, but merely how she makes you feel?
You get to choose, and in this track, we're working through a process to get a clearer picture of her in your mind.
Is that her over there?
Hmm?
Better go find out…
See, here we're not just talking about your wonder woman but building up a clear mental image for meeting her.
We do this in three steps:
1. Clear Intent: We all know that goals matter and here you're developing clear intent on your wonder woman.
2. We Profile Her: You get to ask yourself what really matters, and build up a clear picture of her in your mind.
3. You Imagine: Seeing her over there, meeting her, and having her come into your life.
Wonder BONUS:
Here we're not just doing this in theory but together walking through a mental exercise getting wonder woman deep in your mind.
Track Three
The System For Meeting Wonder Woman.
Not to be too deliberate… But
Sourcing is where we begin.
See, what this means is super obvious, but not easy to get right.
Of course if you're looking for your wonder women, well you want to start in places where you are most likely to find her.
Fishing you start in fertile waters. Selling, you're searching for your hungry buyers. Here we're doing the same.
Where is this for you? Where are you most likely to meet your wonder woman?
In bars? Nightclubs? Through friends? Business settings? Online? Here we get specific to defining your best sourcing funnels.
And then when you do, how do you best qualify her like a professional salesperson?
Now you've found her, what?
What is your process for going up and meeting her?
Do you go straight in there?
What is your method for getting beyond any resistance you might face?
How do you get yourself into your best mindset for showing up prepared?
How do you speak with her as a desirable man? Just having a natural conversation?
Knowing the Laws Of Attracting, what is your process for engaging her to build attraction, and move from here?
Playing super game takes skills.
In my books you'll see that the essence to all systems is process and skills.
Even the best football team with the best plays will lose if they lack the skills to run and catch a ball.
And the same is true in meeting your wonder woman.
Ultimately, this is about communicating with a person, and positioning yourself and your conversation a certain way.
Which comes back to skills of mindset, communications, and selling.
It's outside the scope of this Masterclass to go deep into building these skills, so we include for you two bonus tracks.
Track Four
Laws of Attracting.
Everything I do is systematic and principles-driven. Why? Because it is by far the best and fastest way to master anything.
Rather than focusing on the details (e.g. a so-called pickup line), when you hone in on the principles, the Laws Of Attracting, you never need basic techniques.
A powerful example is recognizing that attraction isn't a choice!
Laws Of Attracting are baked into our biology, and run far deeper than conscious level thought.
People are not attracted because they get to know each other and decide, but rather because of the emotional response that is stimulated inside.
This is what we cover in this track—5 powerful principles for attracting wonder woman.
Many low-level ideas are rolled up into these 5 Principles:
High status / high value.
What really attracts us? Looks? Money? Nah, it's something far deeper, status and value.
Alpha male.
Like the lion or gorilla, we are animals and the same laws apply. Women and men are attracted to the alpha.
Emotional rollercoasters.
You'll see we talk a lot about having emotional conversations, and ideally creating this emotional variance.
Your state.
The energy you convey is your state, such as the emotional state of confidence. Also we talk state of mind and the elusive, all-powerful, flow state
Mindset and a skillset.
Starting with a powerful mindset and conveying it is how she sees you this way.
Track Five
Four Step Protocol.
Showing up super.
The Four Step Protocol you see in a number of my programs where it counts for you to show up your best.
Like a pro athlete on Game Day, when you need to perform your best, you want a rigorous method for being prepared.
A pro athlete on Game Day doesn't just wake up, throw on their gear and pretend to be game ready. They have a rigorous routine for best preparing for top performance.
And the Four Step Protocol does the same for you.
You may only get one chance to meet your wonder woman, and you want to show up super game ready.
20 years of researching personal development in one simple tool.
As I keep saying… Knowledge is impotent.
Driving your best process and the results you want isn't about knowing what to do.
Knowing you need a super mindset is irrelevant, if you can't show up winning this so-called inner game.
This is your powerful routine to consistently, repeatedly put yourself in your super mindset.
Yes! This is extreme.
I'm the first to admit it's extreme to have a protocol to get yourself into your best mindset for meeting your wonder woman.
Who does that?
Well, someone who is focused on top performance when it really counts.
An Olympic athlete spends their life training for one heat!
And it's not to say there is only one wonder woman out there for you, but when you do meet her, don't you want to show up super?
Start with clear intent.
We all know goals are crucial to top performance, but how often do we have them, let alone keep driving them deep into our brains?
When you see her, what is your clear intent? Do you really want to meet her? Or only kindof?
Really want to attract her? Or only kindof?
Be a super man? Or only kindof?
What Character are you being?
Who are you showing up as?
That regular old you who asks, "So, where are you from?"
Or the most super version of you that has her deeply drawn to you?
What's your state?
Top athletes are maniacal about getting in a peak performance state for playing their best game.
What is your peak performance state for meeting wonder woman? Really?
How good are you at being in it?
Super takes tools and skills.
It's one thing to know a lot about meeting your wonder woman.
It's another to be highly skilled in meeting her.
And it's another thing altogether to bake into your Four Step Protocol your best tools and skills for Meeting Wonder Woman.
Track Six
Engaging Protocol.

Yes, this too is extreme.
If the Four Step Protocol, having a method to show up like an Olympic athlete, isn't over the top enough!
Well, the Engaging Protocol is about having a map for a conversation, so you can move from meeting your wonder woman through to your next steps.
Yes, this is a similar protocol to what I train for selling, meetings, public speaking and the Engaging Protocol here works the same.
Instead of just walking up to your wonder woman to have a random conversation, you're being very deliberate, recognizing the "Phases" a meeting goes through.
So you know exactly how to move her from meeting through the next steps that she wants too.
What do you say?
Who cares?
See, again, if you're focused on those low-level ideas like having specific things you say, well, you miss the point of communicating.
It's not about what you say, but the structure of what you say, and how you're saying it.
Who are you being saying it? What's your energy? In every way, what are you conveying?
You begin by meeting before you meet.
One thing you'll see is incredibly powerful in Meeting Wonder Woman is…
Before you're saying anything, you're already meeting her.
As soon as she sees you, you've already met, and here we talk about my tool called ESF, which is your way of engaging her before you even say a word.
This way you're meeting before you even meet, communicating with your body before you even speak.
Being engaging, engaging.
What does it mean to actually engage someone?
What do us humans find engaging? How do you engage her in this way?
Again, like Laws Of Attracting, once you understand the deeper structure, it's easy for you to choose any method you like.
Here we talk more about grabbing attention, and what us humans actually find engaging.
We go deep into three levels of building rapport and what it means to be engaging her with your body as well as your words.
Attracting and directing.
This is the bulk of engaging your wonder woman.
Now you've met and you're engaged in a conversation, how are you using the Laws Of Attracting?
Directing, just like selling, you're getting clear on the emotional and logical drivers that move her forward.
And clearing the roadblocks to keep moving her forward to your next steps.
Again, some might say it's extreme to apply rigorous methods of selling to meeting your wonder woman.
But how many chances do we get to keep bringing the most amazing women into our lives?
Track Seven
Deep Learning Track.
The System For Meeting Wonder Woman isn't just built for regular old learning, but to deeply, quickly get these ideas stuck in your mind.
As you know, the trick to great learning is for it to happen automatically, unconsciously, like driving a car, and this track works the same way for you.
In the previous tracks you're doing a lot of work, listening to the tracks, doing the work in the Workbook, training your System For Meeting Wonder Woman.
And in this track, you sit back, relax, and allow it to do all the work on you!
A deeper learning experience.
This track reviews the program in a way it becomes deeply ingrained in your mind.
Not just a review.
This is a different type of learning experience many of us aren't used to, one that quickly, deeply, gets the System For Meeting Wonder Woman locked into your brain.
So you don't just walk away from this program…
Knowing exactly how to meet your wonder women, but you're automatically driving your best performance meeting wonder women now and continually improving your processes and skills for meeting wonder woman better and better over time.
What's Meeting Wonder Woman Worth To You?
Value of Meeting Wonder Woman.
Here's some of the value you get from this 11 hour Masterclass.
I can't know what this is worth to you?
Only you can know where you're at and how this program might be valuable for you.
Are you in a place where you're trying hard to meet the right woman?
Have you been struggling to meet women or other people?
Don't really know what to do or how to go about it?
Perhaps you know these topics well and are just looking for a highly systematic method to bring it all together?
Or are just curious about this fascinating topic?
But I certainly know how valuable this program would have been for me.
Back when I needed these ideas I wanted to learn them fast.
But instead I found myself reading book after book, doing training program after program, cobbling together the best ideas I could in a way I could use them.
Back then I can't say what I would have paid for the best ideas I could find in a super method I could put to work right away.
See, that's the thing… This isn't just about ideas.
There are tons of great ideas out there on these topics.
But what I was most seeking was a simple and methodical way to learn what truly matters, and put it to work.
Also, I didn't just want ideas of so-called pickup.
I wanted to bring it all together with the best methods of top performance for mindset, communications and selling.
As well as rigorous methods for where you meet your wonder women, and when you do, showing up your most super man!
Access to ideas I've never shared.
Until now the ideas I'm sharing in this program I've only shared selectively with my private clients.
To be clear, I'm no Hitch… I've never taken on a client to train these skills, but I do incorporate some of these powerful ideas into my client work.
Here just like my clients you get an audience with me one-on-one ranting in your ears!
But also unlike them, you get my best ideas and method in a program you can listen to over and over again, anytime, anywhere.
At a fraction of the investment clients pay me for one hour of my time.
Tens of thousands of hours of research in 11 hours.
This program brings together the best of what I've learned in nearly 20 years researching these topics.
Just the research I did into the pick-up community took me thousands of hours, including reading dozens of books, doing dozens of training programs, and live trainings.
On top I've brought all this together with the most advanced methods I've built over tens of thousands of hours, and hundreds of thousands of dollars I've invested researching topics of getting what you want.
Boiled down into an end-to-end method built for YOU!
This program isn't just some random ideas on meeting wonder women.
It's the best of what I've learned boiled down into a simple end-to-end method you can use right away.
Also, because this is process driven, as much as I've endeavored to share with you my best ideas, the System For Meeting Wonder Woman is set up for you to incorporate your best ideas!
So it's not just a system you follow, but one that you customize to work best for you.
11 hours plus the Workbook.
Meeting Wonder Woman is a comprehensive program to bring all these ideas together for you.
11 hours of action packed audio.
And a Workbook in document format you can easily fill in.
BONUS: Wait there's more 🙂
To augment the Skills pillar of the System for Meeting Wonder Woman we include two tracks for rapidly building skills.
From the System For Winning Masterclass included is a track for rapidly Getting Skills.
From the Winning Every Meeting Masterclass, included is a track for specifically building the 3 Power Skills—Communications, Selling and Mindset.
Purchase the Meeting Wonder Woman Masterclass today and get 30% off
$1,295.00$895.00
Secure checkout / 100% Unconditional Money-Back Guarantee.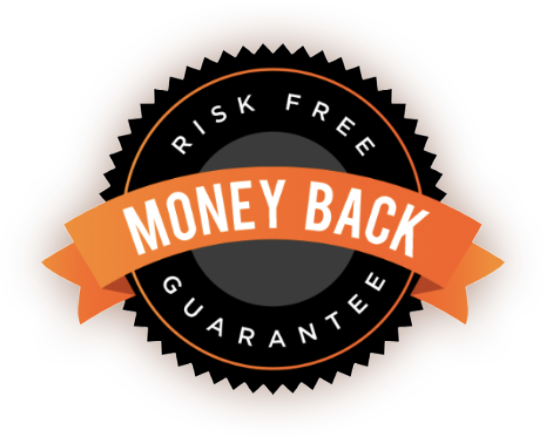 These Masterclasses are built to deliver massive value to you. If you don't feel like they delivered, I'll happily refund you.

Not Just What I Wanted...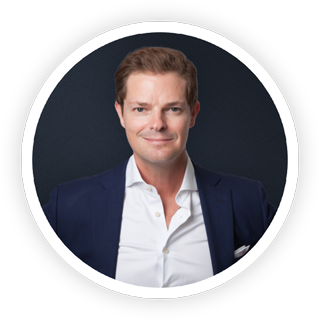 What I needed!
Hi, I'm Geoff Blades.
When I first began learning these skills I thought I was OK-enough at meeting women.
Meaning I was good enough that I never felt a lack, or that I was missing something.
But when I came to see what I was missing, it became clear to me…
This wasn't just cool or interesting.
I needed this.
I'd just come out of a relationship with a woman I'd really taken to.
And, you know what…
It exposed to me I really wasn't very good at this at all!
To meet the women I truly wanted I needed to be better.
Truth is, I had a lot going for me when it came to meeting women.
Good job. Plenty of money. Fast car. And most importantly…
An Aussie accent…
But even with all that I didn't feel empowered to meet the wonder women I wanted.
Didn't really know what to say when I did.
Falling into the same old boring talk that so many of us fail at…
Back then I didn't know what I didn't know.
But when I first came across the ideas in Neil Strauss' book, I could see a different game.
The world of "pick-up" opened my eyes.
It blew my mind how much time and expertise those men had built at what he called The Game.
Bringing together in this context everything from biology to social dynamics to communications, was astounding to me.
I was already deep in the world of personal development.
And what was so compelling to me about their community was the masterful ways they had developed expertise and were putting it to work.
As I keep saying knowledge is impotent and it's rare to find people focused on mastery, actually doing it in the real world.
In a context that is very challenging for many of us men, meeting women.
It was eye opening to me…
But I also wanted to close my eyes to what I was seeing…
Taking a journey through their community was quite disturbing to me.
Plenty of men looking for ways to get the better of women.
Talking like rappers…
Objectifying women, seeking the self-esteem of another notch on their belt.
Using some of the most advanced tools of covert influence to more or less manipulate women.
I saw a community of Harry Potters…
Men who had developed wizardry at these skills, using them in childish ways.
But, I could see the potential.
To take the amazing intelligence their community had developed and use it in much better ways.
Seeing the potential…
I could see the technology that was mostly used for shenanigans could be used by people seeking real relationships.
Not just young people running around clubs with better pick-up lines, but older people looking for serious relationships.
Still looking for the one. Coming out of marriages, starting dating again.
Not just seeking another notch on the belt, but seeking our most wonderful woman.
And for me, I saw the opportunity to bring together what I learned in their community with everything else I do in personal development.
To build what I truly wanted.
A rigorous, highly-systematic method to meet my most amazing women, and perhaps my wonder woman!
Building super game.
In building the original version of this program for myself…
I went to town the way that I have on all topics of personal development.
Over years I went deep into many different teachings from their community.
Hundreds of books. Dozens of training programs from the likes of Mystery, Eben, RSD, Ross Jeffries, and others.
Some live trainings. Hanging in the field with some pros. Even spending a couple of days one-on-one with a founder of the community.
And over years bringing it all together with everything else I do to build the method I wanted…
This super game!
This work transformed me and my life.
For all the things that are gross in the pick-up community, there are lots of things that are super.
Who else teaches men to be men?
And to be better, stronger men, women deserve?
The community has served more men on these topics than anyone else ever has in our society.
And learning these skills was transformational for me.
Not just in the way I meet women.
But also in the way I am for women, showing up as the better man they deserve.
See that's the thing about getting good at these skills.
It's not just about meeting the wonder women you want.
It's that going through this process you're building yourself into a super man who is worthy of such wonder women.
For years I've been using this program to bring lots of wonder women into my life.
And I'm certain if you do the work, it will also do the same for you!

* Wonder Woman is a trademark of DC Comics and in no way does this Masterclass claim any rights, nor imply you meeting THE Wonder Woman…
Purchase the Meeting Wonder Woman Masterclass today and get 30% off
$1,295.00$895.00
Secure checkout / 100% Unconditional Money-Back Guarantee.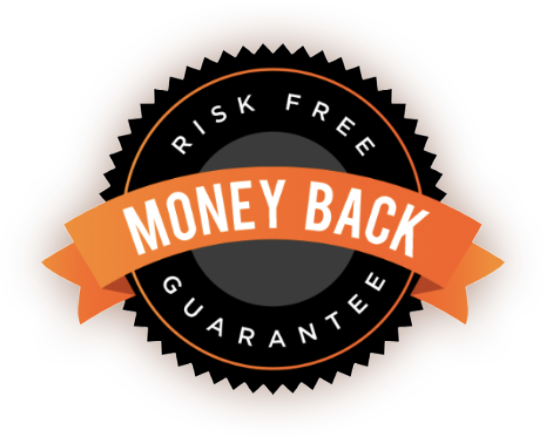 These Masterclasses are built to deliver massive value to you. If you don't feel like they delivered, I'll happily refund you.

Avoid 10 Common Mistakes Attracting Wonder Woman!
Scarcity mentality

Putting her on a pedestal

Blaming lack of success on lack of money, good looks, etc.

Attaching too much meaning to meeting a woman.

Pretending not to be into a woman.

Attracting by logical persuasion.

Being people pleasers, radiating neediness.

Asking for permission, rather than taking the lead.

Being boring and generic.

Trying to be her friend, rather than an attractive male.