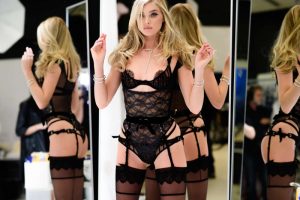 I have a confession for you today.
It's a little awkward for me to share.
Now I'm not expecting that you're a priest or priestess and sharing this with you absolves me of my sins…
But I feel we're real honest with each other so it's good for me to share anyways.
I'm No Angel
I suspect you already know this about me but…
Sometimes I do things where I have an ulterior motive.
If you read back through many of my newsletters for instance, you'll see lots of hidden meanings.
Ambiguities.
Often I'm sharing different messages for people at different initiations, such as this article on the hidden secrets of the mind.  (confessing again, not the real hidden secrets, just those I can share publicly)
And then there's articles like this one picturing Victoria's Secret angel Elsa Hosk in her lingerie.
So I Could Show Elsa In Her Lingerie…
I wrote this article about Elsa Hosk and Ashley Graham. 
That's my confession.
Don't get me wrong.
It talks about a VERY IMPORTANT topic on wonder women like Ashley Graham and Tess Holliday.
About how we perceive ourselves.
And what's really going on with our ever-expanding waistlines.
But, really, where this started was me looking at a picture of Elsa Hosk thinking hmm…
So I wrote the article.
We published it.
Then Google ranked it.
And now this article featuring women in their undies is one of the most hit on my website.
Not Really A Confession Though, Right?
I mean, turn on the TV and that's basically all you see, right?
Like the Superbowl halftime show, and basically every commercial, movie, TV show, billboard, magazine cover, half of instagram, facebook, and our porn-dominated web.
Well, basically everywhere we're shown half-naked women freeing the nipple and all that stuff, aren't we?
And really in some ways I was playing around with this.
Seeing, if I just do what everyone else does, how does it work?
Voila is how it worked.
There Is A Point In This Beyond Undies
It's not just another reason for me to again post this picture of Elsa Hosk in her undies.
My point is…
Look, if you want to win at something.
Just figure out what everyone else whose winning does.
And do more of this.
In the science of top performance we call this modeling.
And that's how Victoria's Secret angel Elsa Hosk helped me improve my modeling.
btw, step two in the System For Winning, Getting It, goes deep into this topic of modeling. You can go deeper in this article on using role models, my books and this System For Winning Masterclass.