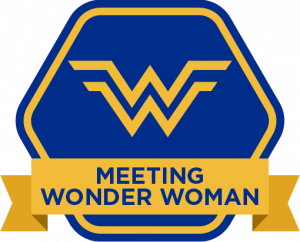 I just want to be clear.
This Masterclass is not for picking up women…
You can use it to pick up men too 🙂
But ultimately, it's for…
How many of us would like to meet our most amazing woman?
That person in life who is our wonder woman.
What about just meeting any woman we're attracted to?
Or a man? A new friend?
I saw a headline that on average American adults haven't made a new friend in 5 years.
How many of us would like the confidence and skills to meet any person we want?
How Many Of Us Settle?
For less than our super man or wonder woman?
Or worse, unable to meet the super people we deserve, settle for being alone?
Building relationships can be hard, but the harder part can be getting started.
Just walking up to people we want to know can be a fear worse than death, public speaking.
How great would it be to meet who you want, especially a wonder woman?
You See Her Over There
You feel yourself drawn to her.
You want to walk right over…
But some small part is holding you back.
What do you say?
How do you say it?
What if she isn't into you?
What If She's Your Wonder Woman?
You'll never know if you lack the will and skill to go find out.
What does it take to get yourself straight over there?
To be game ready.
To show up as a super man playing your Super Game for Meeting Wonder Woman?
Here's the 13min intro:
P.S. You can listen here to previously published tracks from this Masterclass.