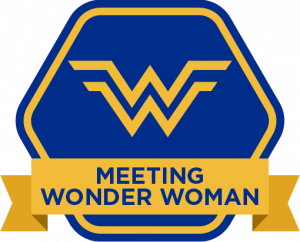 Is a search that landed someone on my website.
Do you think that might be fun?
OK, let's play with it.
Time Machines
Our minds are fabulous time machines.
Just by thinking you can travel anywhere in time, can't you?
Like some time you were a kid running around playing.
Or an adult doing much the same.
Any time you enjoyed in the past.
Or see yourself enjoying in the future.
In fact anything you can imagine enjoying right now in your mind.
Making Love In Your Mind
We are love making machines.
All the love we've ever felt we made inside, didn't we?
You can feel it right now.
Someone you loved or love.
Some thing you loved or love.
Just thinking about it now, you're making love inside.
It may be "stimulated" by that someone or something outside, but that feeling is you…
Making Love Inside
We all have fond memories of making love, don't we?
Maybe it was your first time.
Or a special time.
Or just a moment, somewhere, with someone, that's sticking out in your mind.
What is this moment in time?
Why is it so special in your mind?
What's happening?
Where are you?
Who are you with?
What's It Like?
Really, what's it like?
What are you noticing?
What you're seeing?
Feeling?
The sounds?
Touching? Tasting? Smelling?
What's most coming to mind?
How can you make this more real now?
Feel this more.
What's this like?
That's right…
You can enjoy even more making love inside.
Doing It Over And Over
Of course you're just reading this…
But if you're really doing this now, you're feeling it inside, aren't you?
Our minds are more than time machines, they are experience machines.
Maybe you want to do it again more slowly?
Doing it over and over you're deepening this experience in your mind.
Like bouncing up and down…
On a sandy beach you're deepening your imprint.
The more we do it, the deeper we feel.
And the deeper we feel, the more we enjoy doing it.
Making More Love Outside
Making more love inside is fun.
And so too is making more love outside.
So long as you're enjoying doing this inside, why not go find your partner to do it with outside?
Or, if you don't have a partner, why not go find him or her?
That's not always so easy, is it?
Which is why this Track 2 in the Meeting Wonder Woman Masterclass is targeting her.
Honing in on her. Imagining her. Seeing her.
Mmm, is that her over there?
You've got love to make…
Better go find out.
P.S. You can listen here to previously published tracks from this Masterclass.