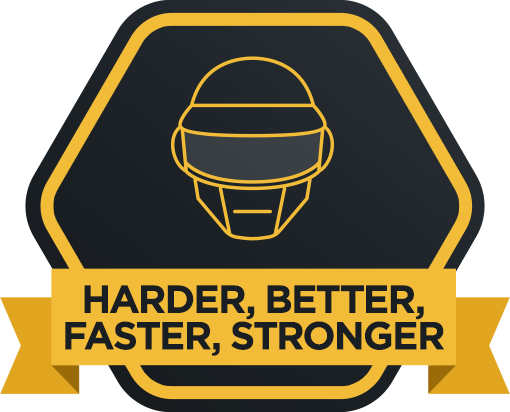 He had a plan.
Nobody knew what it was.
When his trainer, Paulie, got off the plane, he was like, whow whow, what are we doing here?
In the middle of frozen Russia.
Nothing out there.
Nowhere to train.
No gym, nor fighters.
Just some house with a barn and lots of snow.
This is where Rocky came to train for the deadliest fight of his life?
Drago is America
His opponent Ivan Drago has all this high tech equipment and training.
He's Russian, but they've flipped the script here.
Drago has his team of technicians, while Rocky is in frozen Russia training to be strong like bull.
No training camp, nor training partners.
Just Rocky being carved by ice.
Running in the snow.
Sit ups in the barn.
Chopping wood.
More chopping wood.
Even more running in the snow with a huge wooden thing around his neck like bull.
Rocky is the underdog against the doped up Russian who boxed to death his good friend, a symbol of America, Apollo Creed.
And he's showing up hardened.
A few rounds into the brawl after Rocky has proven his mettle, Drago says to his trainer—
"He's not human, he's like a piece of iron."
As I wrote here, to become your greatest, get an anvil.
New tools for new levels
A client reminded me of this Rocky last weekend.
Talking about his leap to hyperspace he was reflecting on the defining leaps he's made in the past.
"Each time," he said, "To reach a new level I've found new tools, and this too feels the same."
He's already reached an incredible level, yet what will catapult him again from here?
"What got you here won't get you there," he said.
This is what we've been doing together in this September Man upgrade, which btw we'll keep going with in October for now.
No matter where you're at, you can always keep upgrading to reach a higher and higher level.
And our conversation made me reflect on the way we've been using new and old tools too.
Upgrading mind and actions
If you look back on what I've shared with you so far in this upgrade, you see a simple map.
Like Rocky IV, over years and years I've built many systems, protocols, and tools…
Yet here in September Man I keep coming back to my most simple, really fundamental, methods.
Getting real clear on specific mind and actions. 
Focusing on tiny tweaks that increase your energy and focus. 
Putting your actions on rails.
Removing blocks that stand in your way. 
And rather than building more tools, most my focus has been like Rocky swinging an axe, putting to work my most tried and true tools like The Cure and House of Flow.
Already this upgrade has been massively transformational.
And my feeling is that we're only just starting to see the tip of the pyramid.
Upgrading the body too
At the gym you see two types of people.
There aren't many of us still, so anyone whose showing up is pretty serious.
Yet you still see two types.
Those who are hitting it hard to lose the covid kilos.
And those who've been training outside like Rocky.
We're all leaner.
Faster.
Harder.
And in some cases stronger.
I'm running sub 5 second sprints, which is ridiculously fast for me.
Having run up and down stairs and the west side of Manhattan wearing this training mask which simulates altitude for 5 months, I'm lapping the track 30% faster.
It's also because I've gotten leaner and lighter, but with tons of pushups, situps, pullups, I've stayed strong enough too.
Now it's no Rocky running in the snow with that thing around his neck.
But just training with these most basic tools has upgraded my body too.
What about you?
Where do you go a bit more Russia?
Bit more America?
What, specifically, are you upgrading in your mind?
Your actions?
Where do you get the most lift in achieving?
What about the things that harden your body?
Two clients told me this week how much getting back to great workouts has transformed their minds.
That's principally why I work out daily, sometimes 2 a days.
I'm not weighing myself or looking in the mirror, but training the body conditioning the mind.
What about you?
Covid kilos?
Getting harder?
Faster?
Stronger?
What new level and new tools have been and are now right for you?
If you're looking at this like Rocky IV, what now might you do?