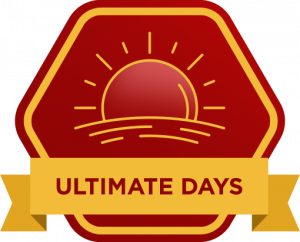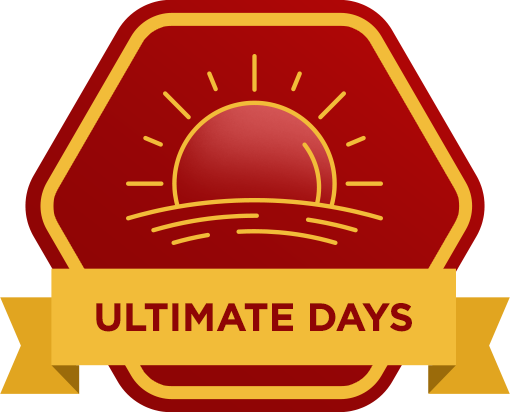 My hair is sticking straight up.
I'd never go to work this way, but hey this is WFH, so I look a little WTF.
It's 9:00 am, it's a late start for me, because I got a late end.
I've learned the crucial importance of getting the right sleep, and so I took my 7ish hours.
Woke up and did my a.m. trance in bed.
And now here we are.
Tie on
Suit pants and shirt.
Hair standing tall because I'm pre-shower, and because I'm growing it out for a new Character.
This is September Man here.
Rather than getting up, getting organized, and then starting your day, we're starting quick and dirty.
I've set the timer for an hour.
The brain told me to write this to you, which wasn't my original plan, but as a creator, when it flows, you've gotta let it flow.
But we're gonna do it fast enough so there's enough time left for the frog I'd committed to eat.
Eat your frogs
The early bird catches the worm.
The second mouse gets the cheese. We have all sorts of metaphors for time and actions.
I know you know about eating frogs, but just to say it again—
Ask yourself, if you had to eat a frog every day, when would you do it?
Would you wait all day, putting it off, ruing that time of your day like a kid going to detention?
Or would you just wake up, down that not so tasty frog, and just get on with your day?
Eating your frog is about doing the hardest thing of your day, first.
These things we typically avoid are often THE most important tasks, which is why they can be easier to resist 🙂
But if you just dive straight in and eat that frog…
You begin your "Achievement Cycle," (remember Goal 1: Activity is not achievement) and build powerful momentum for your day.
Gotta get moving
Now, to be totally honest, I'm typing at about 1.5x my average rate.
Reading back through this I even feel the writing is a different style because I'm banging it out like a man who has a frog to eat.
That task I must crush is much harder for me, and so I'm adding more time pressure to the brain to crank this out.
We've already got our timer set for 1 hour, which is when we hit the shower, before a first call of the day.
So we've gotta make this time really count for putting a dint in that harder task.
That action will take me little time, but it's also one that, to be totally honest, I intended to do 3 days ago.
In September Man we're eliminating that type of slippage.
Can you see how much this "structure" to my a.m. has me diving in like a rabbit?
I think back to having a job
Honestly, gawd, and maybe I shouldn't say this but, that was so simple compared to this.
I won't say "easy," because I did some real hard jobs on Wall Street and at KFC, but even those hardest jobs were fairly simple.
You have a routine dictated by your job, a schedule often dictated by your calendar.
For many job people the hard part isn't figuring out how to dive into your highest value task each and every minute of the day…
But just getting through the day.
They're waking up feeling a little, what?
Getting somewhat moving.
Getting to the office, some casual chit-chat. Reading some news.
2-3 hours might have gone by before they've actually done anything productive for the day.
Maybe if you had a call or meeting you were pulled into your day much faster, but it's more like you're just there.
You're selling time, and you've sold your day.
You need to be there.
So, how many people around you are trying to squeeze as much winning into your day?
The top players are…
Even in top organizations full of top people, you know the top rise to the top 🙂
Those people don't work the same way as everyone else.
They're never moseying into the office at half pace, wasting half the day on what?
Unfolding 3 papers on their desk using the best hours of the morning to consume the lowest value junk.
Never responding to unimportant emails. Having casual chit-chat like The Office.
They are there to crush it, and so they're focused on crushing the most urgent and important tasks of the day.
Winners know the purpose of work isn't time, but production.
Top players never see themselves as having sold their time to their employer, but as building their own "business" on their company's platform.
They didn't need to build it, take all that risk, etc.
They've saved themselves all that headache, and partnered with their employer for mutual benefit.
It's a win-win, and they're showing up to win, win, win.
Many employees fail to see this "trade," and they'll have a slave mindset way beyond retirement.
But every business builder well gets it.
Running your own business, every second of your work day is either moving you forward making you money, or it's time wasted.
Hence it's so easy to delete news, emails, and every other distraction.
A tiny portion of what people actually "spend" time on has any bearing on their winning (let alone happiness), and here we're all about optimizing your day.
You can do what you want, so if you're working, you better have it working for you.
Working from home is the same
I don't think we're yet to see how big this WFH trend will be.
It may very well somewhat signal the end of the industrial revolution.
You know that phase in human history where your work got separated from the fruits of your labor.
Where humans went from clearly productive tasks like growing your own food and being part of a community, to sitting there watching the clock.
Those olden days when you left your family and pets behind to commute to some job somewhere, just to support that life you never lived.
For those who love to work from an office and be surrounded by others, this option will certainly exist, yet with more flexibility.
This world will foster a new level of freedom for employees.
But only for those who can get it done effectively without the boss lording over you.
18 minutes to shower
The Zeigarnik Effect in neuroscience is a key understanding of human motivation.
It's simple, yet it's incredibly powerful, and you can easily use it too.
Basically it shows that once the brain has started something (opened a circuit loop), it feels compelled to finish it.
This is why those old TV shows that sucked you in all the way to the To Be Continued were so compelling to finish.
We all know that momentum begets momentum.
So once you've dived in and started building momentum, it's much easier for your brain to want to come back and keep driving it.
You know the feeling, don't you?
When you're just so in the zone and you want to stay here?
This is the type of "pop-pop" that starting your day by eating frogs "engineers" into your day.
At this point I've developed a ridiculous flow state.
The time deadline, ear plugs, and task focus have pulled me deep into my peak state for happiness and top performance.
Which is the ENTIRE point of my Ultimate Days, and the intent of the September Man Upgrade to really lock in these first and fourth goals.
You're best engineering your day
How, specifically, do you engineer your day to drive your best thoughts, feelings and actions?
Action is one part of it, particularly using them this way to create this state in the mind and the feeling (and fact) of making progress.
The other part is Mind.
That's what the shower is about too.
It's not just so when I put back on the tie after the shower I'm cleaner and my hair ain't all sticking up.
But that the alternating hot and cold water, and mind protocols I do in the shower will further lock this in.
Also keep in mind this isn't just an a.m. thing.
It is these alternating Mind and Action Cycles that you're running all day for optimizing your mind and actions, optimizing your day.
Gotta go.
Dive in.
Keep moving.
Write down how you're best engineering your day for top performance.