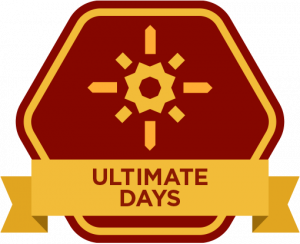 Metallica is perhaps an unusual source for personal development…
But I take whatever I get, literally.
I haven't heard this song for years but when my brain started playing it I listen.
Nothing Else Matters
So close no matter how far,
Couldn't be much more from the heart,
Forever trust in who we are,
And nothing else matters.
Trust I seek and I find in you,
Every day for us something new,
Open mind for a different view,
And nothing else matters.
I Know This Is Unusual…
But this is where I channel my teachings from these days.
I no longer read what I once  perceived as even the most advanced books.
Listen to who I perceived the most learned teachers.
Never cared for what they do,
Never cared for what they know,
But I know…
Forever Trust In Who We Are
Today I tune the mind non-stop, ATFT. (all the f'n time)
I get insights, intelligence downloads, and my job is to filter and pass along.
This is what us humans are—receivers of signal we call thought.
I know this is unusual, but it's well established in the old teachings.
And what is meant by grokking we live in a simulation.
I never open myself this way…
But I know…
Life is ours, we live it our way,
All these words, I don't just say,
No, nothing else matters.
The ONE and ONLY
The ONE thing we must do…
The ONLY thing that matters is how skilled we are at living our best days.
Feeling our best. Thinking our best. Taking our best actions.
Being our best for ourselves, and others.
Wake up and do it again tomorrow…
And the day after…
And after…
Nothing else matters.
Here's Track 3A again from the Ultimate Days Masterclass:
Listen to previous tracks from this Masterclass: