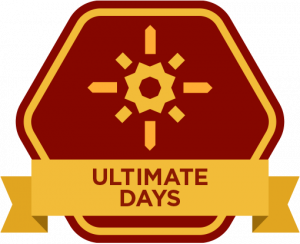 Is an Ultimate Day.
The point of Ultimate Days is that you can celebrate every day, yet it's even better on these special days.
Your ultimate day doesn't have to be your wedding day.
Or the day you won the lottery.
Every day you can party like it's your birthday when you're living Ultimate Days.
Make Mother's Day Ultimate, Again
Mother's Day is a perfect Ultimate Day.
Being an ultimate mother.
Being ultimate for your mother.
Giving her the gift of being ultimate for her ultimate Mother's Day.
Here's the full intro track from the Ultimate Days Masterclass: