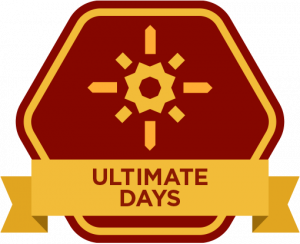 You spend your life driving success.
Are a massive winner in Hollywood.
Live in a 13,000 square foot mansion in Bel Air.
You end up living your final days forgetting your life in a 500 square foot bedroom in a nursing home.
Terry Semel's ending might not be yours or mine, but we can be sure…
We're Driving To A Dead End
No matter how you exit this world, assume it will be a worse day than this one.
If you go fast, well, you'll never know when that is.
Here today, gone tomorrow.
And if you go slow, no matter how you exit, your body and mind likely go first.
You can't live your life like you'll get hit by a bus today, but you also can't live like you won't.
"It's About The Journey, Man"
We constantly hear trite phrases like this.
But how many of us really live it?
REALLY?
Who ever teaches us how?
Life is a journey yet we're constantly sold the destination.
When you become a "success."
Or get that house.
Car. 
Married. 
New iPhone…
Then you make it.
No, Make It Ultimate Today
I keep driving this idea because ultimately I've come to see Nothing Else Matters.
Thinking your best. Feeling your best. Taking your best actions.
Now. Today. Every day.
Being your most ultimate.
Here's Track 2 from the Ultimate Days Masterclass which in detail explains where I'm coming from:
P.S. You can listen to previously published tracks from this Masterclass here.