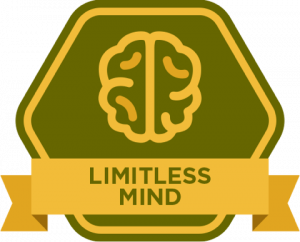 Another Shooting…
I no longer indulge it.
I don't even know how to talk to people about it anymore.
Different shooting, all the same nonsense.
Another lunatic's version of reality forced upon the rest of us.
Another media cycle, milking murder for the all the ratings it can get.
More politicians using it to push more of their agenda.
More Victims, More Blame
Who do we not blame?
Football fans hate on each other as much as Democrats and Republicans as much as this holy war that has raged for centuries.
One man killing a bunch of innocent people a microcosm of the game of hate our god-loving Churches and States—Islamic States, included—play on a grander scale.
Blame the gun laws. Blame mental health. Blame parenting. Any donkey we can pin it on.
Video games that taught him to shoot, and helped him direct his POV-style game. Social media that gives him what many teenage girls want, fame.
Our celebrities for acting out their nightly murder for entertainment.
A World Of Violence And Drama
The world is saner and safer than it has ever been.
Our lives are better than they've ever been.
But, we're no happier. We feel no safer.
Decades ago kids were hiding under their desks from the threat of nuclear attack.
Today parents are afraid to let their kids walk to school.
We live in a world that perpetuates mayhem for reasons only those of us who investigate the truth of our society are unwilling to explain…
Yet, We Get To Choose
There is something fundamentally wrong with our world, and it doesn't come back to other people…
It comes back to us.
Depending on where you look the world may or may not be full of misery and drama, and every day we get to choose.
The best thing I've EVER DONE for my mind was stopping indulging news.
And getting rid of the TV.
Worry. Anxiety. Fear. Mayhem. Programmed deep in our minds…
Yet, you can choose to get sucked into this world of drama that we're force-fed or choose a better reality.
You Choose Your Thoughts
One might argue it's insensitive to pay zero attention to the latest massacre.
Or that it's the absolute best way you can honor the victims.
Refuse to give the latest celebrity what he wants—your attention.
Refuse to give the media what they spread mayhem to crave—your attention.
Murder and drama is addictive and terrible for our fear-built minds.
The only way I've found to stay somewhat sane in this insane world is to become highly skilled at the thoughts you choose.
Training Your Thinking
I struggle to even talk to many people in our world.
We're so afflicted with fear, anger, depression, anxiety, worry, that I avoid people like the plague.
The best solution I've found is to avoid the negative programming and the walking dead who are negatively infected by it.
It's the worst airborne disease in our society, yet every second you can choose what you put into your mind.
Here's the most important step…
This is Track 5 in the Masterclass for Building Your Limitless Mind, Stopping Limited Thinking: