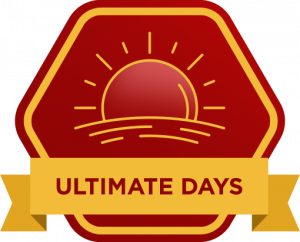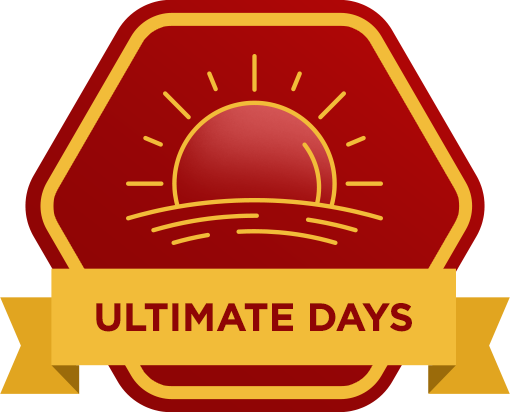 On Thanksgiving we went around the table and talked about what each of us are most thankful for.
Everyone had lots of good stuff to say.
I shared some things that were on my mind, but afterwards I realized I was missing something big.
Actually, it was more like I was missing many small things.
What Are You Thankful For?
I hope you too had a happy Thanksgiving.
Or if you're in another part of the world, just a happy Thursday!
Thanksgiving here in America is a special holiday.
Not just an American tradition.
But there's something special about giving thanks, isn't there?
Whether it was Thanksgiving or just Thursday where you are, what is thanks-worthy for you?
What do you most give thanks for?
More Thankful Than I Was 3 Days Ago
Often it's easier to be thankful for the big things, isn't it?
Celebrating friends and family.
The big meaningful things you have going on in your life.
And after doing that on Thursday, I could see a trap my brain was still stuck in.
See, it's easy for me to focus on the big things.
And especially to dream big for the future.
Yet I saw how much more I want to be thankful for these moments now.
The Getting There Program
I've talked plenty about this so-called Getting There Program.
Namely that our brains focus on the future and we can forever live for getting there.
No matter what goals we achieve, thinking ahead to that next thing we now need to feel how we want.
A challenge for many of us, and certainly for me, is I can get so swept up in dreaming big…
And absorbed in my best mind and actions creating my grandest future…
That I can get fixated there.
Losing sight of all the small things that make up my grandest today.
The Formula
On Friday I got thinking about a tool I built years ago called The Formula—
Happiness today = Loving your life today + loving your future life, also today!
The Formula captures the idea that no matter whether you're thinking of the past, present, or future, you're only experiencing it now.
And also that rather than just living for the now.
Or living for the future.
You want to fill your mind with what's so great now, and in the future.
So for me, instead of getting too fixated on the future, deferring my joy and thanks until I get there.
The Formula reminds you to be fully living now.
Make A Practice Of It
Anything we want to master, we want to make a practice.
It's one thing to wake up on Jan 1 and decide to get in shape for 2020.
But it's another thing to practice getting in shape every day.
Giving thanks is of course the same.
See, I have all sorts of daily mental practices.
Not just loosey-goosey ideas, but an entire system for conditioning my best thoughts, feelings, and actions every day.
And what I saw on Thanksgiving is how much I was dreaming big for the future…
When I'm now training being more thankful for what is now.