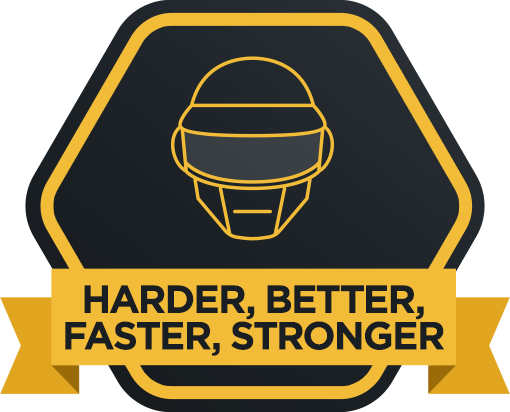 Better now…
They're the only lyrics worth me citing from Post Malone's track Better Now. 
As you know I only use lyrics about personal development.
When his song deteriorates into the typical love you girl pop.
If I were writing for Post I'd say, man you can keep getting better now.
Coz, well, who wants to be…
Worse Now…
Worse now…
None of us want to sing along to that, do we?
No parent has a bumper sticker—My kid failed 4th grade.
Or My son was dropped from the synchronized swimming team.
No adult brags—I'm into personal stagnation, operating at a fraction of my potential.
No one proudly posts a picture on LinkedIn with their little glass award for worst performer in the company.
Everyone likes to sing how they're better now.
But how many of us actually are?
Same As They Were 15 Years Ago
A client went to a business school reunion.
He came back pretty depressed.
It was good to see some of those old faces.
But what he most felt was the people who were once top of their game were…
The same.
He's invested 15 years getting as good as he can in his business and life.
But most the people were about as good as they were back then.
Only older, grayer, fatter.
Fatter Now…
Fatter Now…
Of course none of us decide to get worse over time.
Nor choose to avoid those things that make us better.
It's that getting better isn't easy to do, is it?
Where do you make the time?
How do you do it?
How do you keep doing it?
To keep getting better it must be easy and doable.
And more importantly, fun too.
Better Fun Now…
Fun now…
The entire point of the Harder, Better, Faster, Stronger Masterclass…
Is to bring together power-packed ideas in a simple way you use them better now.
It's the opposite of a rambling podcast on unleashing your potential.
Or singing along to love you girl pop on being better now.
And as I'm doing here, you'll hear it's about having more fun too.
So better isn't all about arrrrggghh, gotta get better.
Just simple principles and practices for being better now.
And better and better and better and better over time, now.
Here's 8mins from the Better track in the Masterclass on Harder, Better, Faster, Stronger: