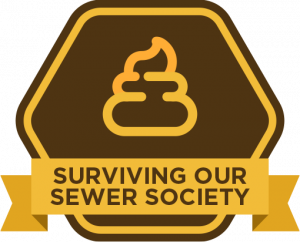 Epstein…
No comment.
People are better off that way.
Those of us without eyes wide shut know where the stink hole goes, don't we?
How quickly our society forgets.
Predators Everywhere
For a while we're outraged when another Weinstein snakes around.
But quickly we get back to our little screens forgetting like Spacey we demand a constant stream of beautiful boys, and girls.
We pretend not to know how they do it.
That the casting couch existed long before the latest crop of pervs and pedos.
In our society that vehemently fights for women's rights…
We tune into the fashion shows ogling our super women prancing around in their shiny heels and underwear.
No care how they got there.
Nor how many others were picked over and left elsewhere.
What Is Victoria's Secret?
How does she hunt down all these beauties?
What dirty paws pick through many lifting up few?
Every super has a nemesis, and behind every super model surely there's a super villain doing the dirty work for our viewing pleasure.
We pretend slavery ended yet like Instagram, TV and our porn-infested web we see sex trafficked everywhere.
When Epstein bobbed up from the sewer we we're shocked to learn what we already knew.
Our society only digs so far it's not too ugly while the truth has always been trafficking in plain view.
Like MJ we forget as long as we choose not to remember, and like Weinstein we'll soon forget again too.
The Truth Left Hanging…
On every billboard.
The dark underbelly of our world…
With a veil of beauty drawn tightly over our eyes.
We must open more eyes to see more freedom.
And unlock the prisons around us for setting more minds free.
Here's Track 5 from the Masterclass on Surviving Our Sewer Society, The Mind Prison:
P.S. You can listen here to previously published tracks from this Masterclass.