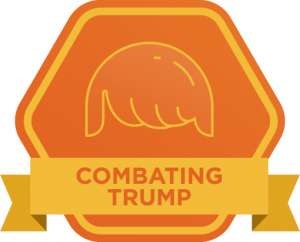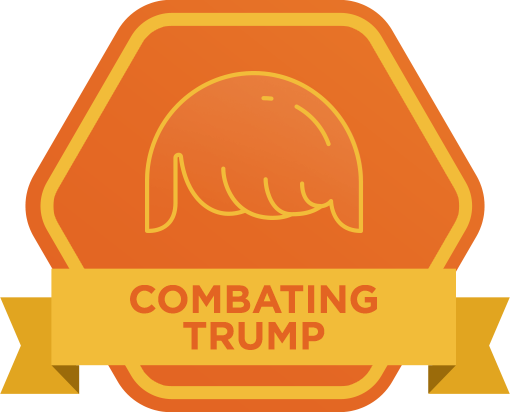 Headline—"Democrats See Weak Spots in 2020."
They're only just seeing that?
I pay as much attention to politics as a headline that flashes across the TV I see on the ab bench at the gym.
I've never watched any of the candidates speak…
Just from their t-shirts and headlines it's obvious they lack winning campaigns.
But everyone knew that, right?
Really, Who Believed This?
When the 2020 Democratic presidential contest kicked off earlier this year, the massive field was hailed as the most diverse in history, with candidates who spanned the ideological spectrum and offered enough in a broad buffet of options to entice any voter. But after 10 months of campaigning and 15 hours of nationally televised debates, another emotion is rising: anxiety.
Seriously?
Did anyone ever see the stacked Democratic field full of contenders?
Everyone I've talked to on the left and right saw 20 odd distractions, with 2, maybe 3 candidates.
As I wrote before I got bored of myself on it—No Hope. No Choice. No Fun
It's a bizarre way for a team to go after the championship.
And with all them attacking each other, so not fun for a party.
But in all fairness the shallow field is just like 2016.
Back then it was a few others I bet you can't name, with a distant Bernie and Hillary the only choice.
Now It's Highlander
Just one.
Biden is likely done by the same dodgy situation Trump will evade.
Trump is teflon; Biden's been in the crosshairs since the beginning.
Bernie's already had a heart attack.
Before the fight has even begun.
And the others…
Well, let's just say they should have run Lincoln.
So that leaves only Warren.
And perhaps their own they're outing as a Russian spy…
Can't make this sh*t up!
"Is There Anybody Else?"
What?
Two dozen wasn't enough?
We need more?
More what?
Rich unelectables like Tom Steyer? Bob Igor?
Maybe Bloomberg wouldn't totally bomb.
But certainly AOC is their best shot.
She's gets the game better than the rest combined.
And has the skills to stand with Trump. (I might even join her for a better fight.)
Or, of course, there's still Hillary.
Perhaps waiting for her team to beg her back into the race.
Maybe she'll run.
Or they'll just all get back in line for 2024.
What Does That Say?
Four years we've heard them scream about Trump.
How terrible he is.
How he cheated his way to win.
OK.
So then he should be easy to beat, right?
If he's so bad and only won by cheating…
Why can't the Dems find just about anyone to beat him?
Have they even figured out how he won?
With their current strategy clearly they've already lost.
Which Means We All Lose
Again, I go out of my way to say—
I ain't being political.
I support neither the Red Sox or the Yankees.
I fight for the red, white and blue.
And desperately want us to have our best choices.
So far we have one.
Yay, democracy!
Here's Track 7 from the Combating Trump Masterclass, All Words Lead To Potent Messaging: