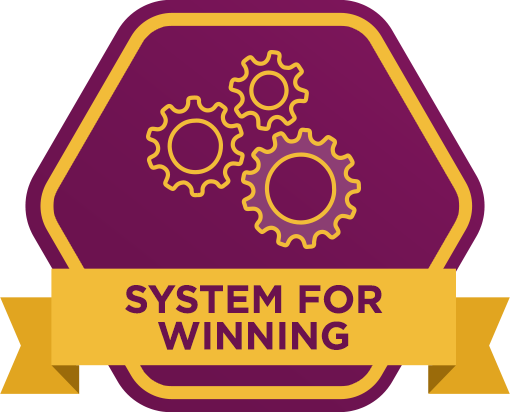 "Not all seats are created equal…"
An old colleague reminded me I said that to him back in the day.
He'd wandered down to my office and as usual I was ranting about these topics!
It's sounds exactly like what I'd say.
And I use a line like it in my Do What You Want books.
Yet it's funny because…
This one principle I'd used for decades and just blurted out stuck with him to this day.
The power of principles
I like Ray Dalio and his principles.
In the business world, he's the most accurate thinker I've discovered on these topics.
Yet, fact is, hundreds of principles are NOT principles.
As educator Harrington Emerson said—
As to methods, there may be a million and then some, but principles are few. The man who grasps principles can successfully select his own methods.
Even more specifically, what I gathered from my first 14 years R&D'g these topics is…
That with just 5 principles of winning you can master anything!
5 principles of kicking in the head 🙂
When I started training muay thai back in 2000, I began writing detailed notes.
Back then I was into memory techniques so training I'd load up lists of ideas to write up when I got home.
Over time I wrote some 180 pages of "Fight Notes" that I'd then "try" to practice.
My notes were full of what you might call techniques like—
Turn your hip over
Swing your leg like a baseball bat
Pull the toes back to bring tension to the "blade edge"
But it became obvious that for ACTUALLY practicing you need a much shorter list.
So I kept aggregating, summarizing, distilling it down to ideas like my #1 principle of striking—
Strike loose and land with maximum force.
Over the years I began to see all of my developing this way.
This 1 principle I learned at the milk bar
That's what we call the convenience store in Australia.
At perhaps age 14 I worked there stacking shelves for about 6 months.
Then I traded up to go work at a mat factory where you'd clip the edges off the mat after they came off the line.
For another dollar an hour I made this career leap.
Something I did dozens of times as a kid working in all sorts of jobs.
"Not all seats are created equal" I wouldn't have said back then…
But that's the principle I was living.
Pro careers
Even though I never watch sports I like pro athlete analogies a lot.
Because that's how I see pro business athletes.
To me this means coming at your career and business like a pro.
And also thinking about your value the same way.
A pro athlete is always up for a trade, and so too is a pro business athlete.
One of the people I most respect has annihilated his career this way.
Moving to different seats within the same firm and leaping to other firms…
He's shaved perhaps TWO DECADES off his career and wealth creation.
Indeed, not all seats are created equal.
How might YOU use this principle?
It works well in your business or career.
With leaders this is a powerful principle for time management and delegation.
Meaning, looking at what you're doing today, are you playing the right role?
Sitting in the most valuable seat?
In a career, you use it strategically, for constantly assessing and optimizing your value.
Now, I get that many people DO NOT want this.
They want to sit in the same seat forever, and for them this is about accepting other seats might be valued more.
But for others looking to maximize your value creation, this is about constantly seeking seats of greater and greater value.
How about your 5 principles of winning?
How clear are you on what they are?
Quick…
Rapid fire…
In your business or career…
What 5 principles most matter to your winning?
I mean like Bezos puts the customer first.
Or Hsieh was delivering happiness.
What are YOUR 5 principles?
The 5 principles you see in my Do What You Want books I've found incredibly powerful in business and careers.
Yet, just like I did for kicking in the head, you want to distill your own.
Using use these TODAY
This is one thing I love about Ray Dalio's principles.
It doesn't matter how many he has because he's using machines to run his principles for optimizing investing.
Literally, he's made billions of dollars distilling principles of investing and putting them to work every day.
How about you?
What principles, or even just one principle, are you putting to work today?
It's just like my old colleague reminded me decades later…
And what I've seen for myself…
Just one principle can take you a long way!
P.S. If you want to go deep into building your system for winning, for the next 11 hours you can download this System for Winning Masterclass free.