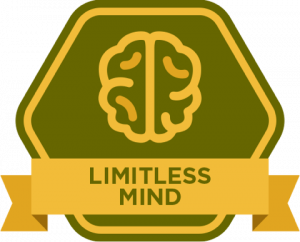 A beautiful Nordic alien recently told me she was sent here in search of intelligent life.
"So far I'm yet to find it," she said. 
"Ha, what do you mean?" 
"Well, I've been reading your news and watching your TV and it's obvious there's no intelligent species here." 
Ouch
"Have you kept up with the Kardashians?" she asked.
"And your entertainment?" 
"What about it?" I asked.
Looking at me with her hypnotic blue eyes she asked, "What type of intelligent species entertains itself with murder and mayhem?"
"Your politicians? They are your leaders?" 
Nuff Said
So I asked her, "Is there any hope for us humans?" 
"Your species is developing artificial intelligence yet so few of you have even explored your own intelligence."
"You may have evolved from monkeys but evolution continues with you." 
"How?"
"Have you shared with them Track 10 on the Evolutionary Tools in your Masterclass For Building Your Limitless Mind?"  
I have now: