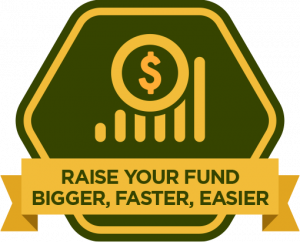 "Why would I want that?" a top hedge fund manager asked.
"Exactly," my partner replied.
"So why are you going at the capital raise that way?"
Boom!
Or not…
More like fizzle for most new managers raising capital.
They start off hot.
Coming from a big firm, feeling like winners.
They've made it.
Crushed it.
Kings of Capitalism, and all that stuff.
Emboldened to build their firm of dreams.
Others Soon Burn It Down
Don't let people who gave up on their dreams talk you out of yours is a common self-help phrase.
It's cheesy, but it well captures most people.
And most investors.
How many really want to be working for their old shop, versus building their own?
Risk averse.
Fearful.
How many go for what they truly want?
Let alone, how many are standing there beside you yelling…
Fck Yeah You Can Do This!
But all the fck yeah in the world isn't enough.
A game-changing coach like Vince Lombardi can light up his team like a bushfire but they'll still lose unless they know how to win…
Ambitious managers soon learn the movie is a lie…
Just coz you build it doesn't mean they will come.
The market for raising capital is brutally tough.
If their "friends" haven't burned an ambitious manager's dreams…
Early meetings with investors and cap intro partners soon pisses on the now bonfire.
To navigate your own mind for doing something incredibly hard…
And to equip yourself to crush the capital raise you want to do it like you invest.
As A Pro
Investors win through expert processes and skills.
That builds muscle memory, pattern recognition that comes from decades mastering your craft.
That's all you need to win as an employee.
But stepping into a totally new game, starting your own firm, raising your first capital, you have none of that.
Zero processes.
Zero skills.
Zero muscle memory.
Zero pattern recognition.
Zero mastery.
Most have zero hope.
But You Can Learn It Fast
By the time a manager comes to us they're often burned by friends and the market…
Realizing they're not equipped to win this new game, they have zero time to lose.
They're headed into market and must get good, fast.
No winner wants to spend years running around hearing no raising their fund smaller, slower, harder.
Pros want to learn what it takes for Raising Your Fund Bigger, Faster, Easier.
That's the name of the game…
Here's the 20min intro track: