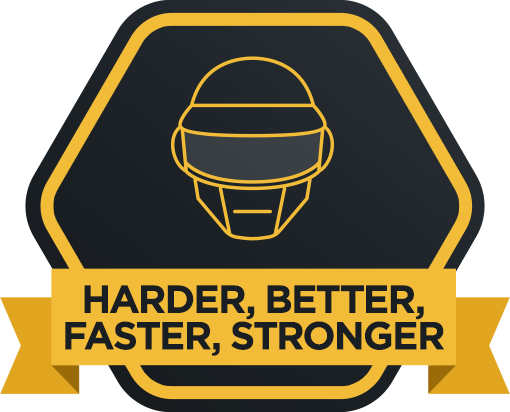 Sometimes you can be giving it everything you've got…
And it feels like HELL 🙁
You know what I'm talking about, don't you?
You've got so much going on.
You're cranking away at it.
Making progress.
But it can just feel like a grind.
It's not the greatest, is it?
Look, I'd say it's WAY better than sitting around feeling stuck not knowing what to do.
But still, it's not as fun as PLAYING full out.
What is playing full out?
My brother got me started using this phrase.
It might come from the world of sports.
As in, "She's really going after it, playing full out."
Before I was using this phrase I was relying on some of my old lines like—
Going after it.
Cranking it out.
Getting it done, etc.
But this phrase has become powerful for me and some clients for a number of reasons.
Are you leaving it all on the field?
In your goals, how much are you going after it?
Are you all in?
Giving it EVERYTHING you've got?
When you look back on your week, month, year…
Do you feel you've been REALLY going after it?
Can you give it more?
It may be just me, but I find those types of questions can be too sharp.
Like they can get your back up, even if you're asking them of yourself!
That can lead you to feel emotions like guilt or frustration or to justify or rationalize, etc.
But when you ask, "Are you playing full out?"
Well, at least for me and folks I've been using it with, it can have a different connotation.
Like 'Come on!'
I have a buddy who says this—
"Come on!! Let's do this."
Walking around pumping his hands he talks himself and others into a frenzy!
We all need a friend like this.
The person who is egging you on.
Encouraging you. Bringing you energy.
This to me is playing full out.
Getting yourself fired up.
And having FUN doing it.
You're going after it.
Charging hard.
Pushed to your limit.
Doing everything you can.
Making things happen, and all that…
But it feels much like you're just "PLAYING."
Operating full out
Another reason this has become important to me…
Is because I and most of my clients right now are operating full out.
We are busier than ever.
Flat chat.
Pedal to the metal.
Leaving it all on the field…
And every other cliche 🙂
Yet, here's the thing—
It's ONLY getting busier!
There is no end in sight for operating full out.
So it's not like we've just gotta get through this phase.
It's more like conditioning yourself to be operating full out, and still have it feel like playing.
Yeah of course at times it can feel VERY hard to be operating full out.
Which is why it's so valuable to keep framing it as "PLAYING!"
"Be, Be Aggressive"
This is one of my favorite cheers from the cheerleading parody movie, Bring It On—
"Be, Be Aggressive."
It's a good phrase, especially when you're playing around with it in the context of the parody.
But it's also LOADED.
Like "aggressive" has a connotation, doesn't it?
Maybe like a charging bull, or otherwise physically aggressive.
But "PLAYING" full out…
Well, you can see it a little differently, can't you?
What does an aggressive athlete look like compared to one playing full out?
How about that bull?
Doesn't an aggressively charging bull look different to one playing full out?
And how about yourself?
In what ways might you look different going after it aggressively VS. playing full out?
You can still be charging after it hard, but it can feel more fun, right?
I also like the ambiguity
That's another thing I like about this phrase.
There's a cool contrast between the word "playing," which might imply leisurely.
And the word "full out," which I see as a speedometer all the way down to the right.
The word "playing" is also ambiguous, so it has a number of meanings.
Playing, for instance, like a kid running around the garden.
Or playing video games.
Or even us adults just playing around.
Playing for the sake of playing.
And then you have the sport and top performance connotations like—
Playing to win.
Or leaving it all on the field!
So you see playing full out can mean lots of things.
I've even been using it sprinting
One thing that's fun about sprinting is…
You feel this phenomenal BURST of energy for just a short spurt.
Like you go from a standing start to running full out within seconds.
And then you back it off.
Once again, you can see yourself bursting out of the blocks like "Be, Be Aggressive."
Or "charging" down the track.
But here again "playing full out" has a different vibe to me.
It's very different to a feeling of say… argggh, racing against the clock.
More like kids chasing each other around the playground.
And of course seeing it this way you become looser and more agile…
So you sprint faster…
And more generally achieve more…
When you're PLAYING full out.
Are you playing full out?
Where are you at right now?
Meaning, where do you feel you are in terms of going after it?
Do you have a lot left in the tank?
Are you really pushing it?
Is it feeling like hell, like no matter how much you do there's just more and more to come?
Or is it feeling good, like PLAYING full out?
Now, I'm not saying this phrase is right for you.
But hopefully just playing around with these ideas you can see that…
No matter what's going on, you can choose how you think and feel.
So even if you're being pushed to your absolute limit, you can feel like you're PLAYING… full out.
P.S. If you're looking to take this to the extreme and optimize your peak performance you might get value from this free, short video program for the Masterclass on Harder, Better, Faster, Stronger.